When it comes to Bollywood fashion, we look up to Sonam Kapoor, Deepika Padukone and the likes, today. But years before these young actresses stepped into Bollywood, Karisma Kapoor was already owning the fashion game like a boss! Whether it is unusual dungarees, cool cargo pants, colourful ribbons or elegant sarees, Lolo has aced it all. This reigning queen of the '90s defined quirkiness and how! 
Here's looking back at some of Karisma Kapoor's looks which show that this woman can literally, carry off anything!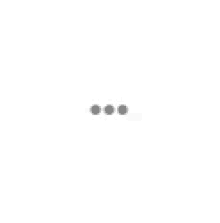 Karisma jumped headfirst into Bollywood with Prem Qaidi in 1991. And, she made it absolutely clear that she was going to quirk up her style game, without inhibitions. 
Bollywood-junkies of the '90s will recall her sporting frocks, sparkling yellow tops with matching hairbands and, like in the picture below, she could also pull off that sultry ethnic style.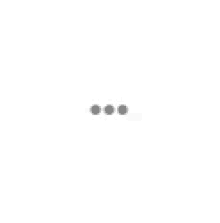 Subsequently, she appeared in Coolie No.1, Raja Babu and Sajan Chale Sasural from 1992 to 1996 with a few other roles in between. She was now being noticed and how! 
Here's her rocking a red outfit in Khuddar.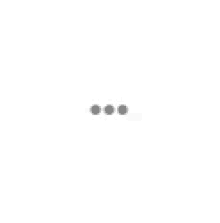 Did we tell you about Karisma's fondness for multi-coloured looks? Check out this picture of hers from Sajan Chale Sasural. Red, yellow, white, green etc etc etc. Who else could've sported it?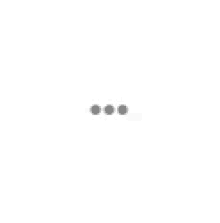 Frankly, nobody could have pulled off this unconventional dungaree better than Lolo! 
That sassy black and white number totally stole the show! And just look at those red ribbons on the left, aren't they just adorable?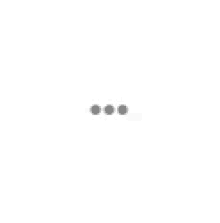 It requires a certain amount of grit to become a tapori right in those initial years, but just look at this woman in Judwaa! We don't think any other actress can play a tapori so charmingly well!
You are not going to be able to scroll down and not notice the 'grey-flowered-face' on her outfit!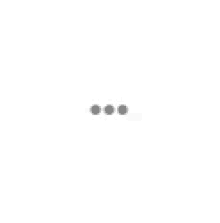 From the tapori to the leggy lass, minus the curls in Judwaa, she stunned us with this sexy look in the song, Sona Kitna Sona Hai from Hero No. 1.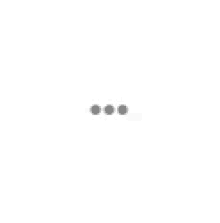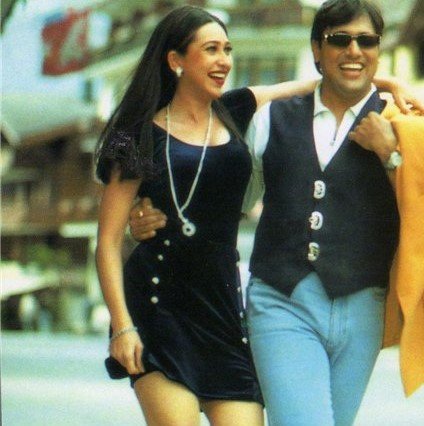 In 1997, came Yashraj's Dil Toh Pagal Hai. Although, Karisma had a brief role, she floored us not only with her dancing skills but also with her experimental clothing.
She was seen donning dresses, short skirts, ethnic wear and so on. She was definitely a sight not to be missed.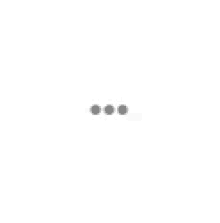 Karisma didn't become the reigning queen of Bollywood just like that. It took back-to-back hits for her to be crowned the princess of the '90s.
And of course, being fashionably ahead of the time, helped! Long before crop tops became a fashion, Lolo had already rocked them years ago.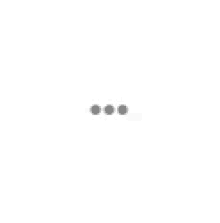 Her path-breaking film, Raja Hindustani, came in 1996 and we all know what happened next! 
As a rich, stubborn daughter of a businessman, Karisma had an elegant collection of dresses and accessories in the movie. Her 'green saree' is still quite a style statement.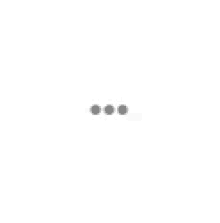 Biwi No. 1, Haseena Maan Jaayegi and Hum Saath Saath Hain were her consecutive releases in 1999 and she was seen sporting different looks in each of these movies.
She pulled off a yellow and grey-hued number in Haseena Maan Jaayegi and again, set a style precedent for the future.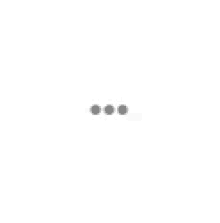 She rocked the short hair...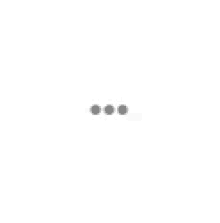 ...Just as much as her long locks.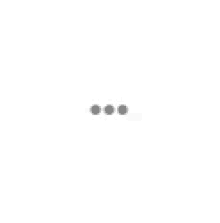 Karisma made a sizzling pair with Salman and they were brought together on-screen for the umpteenth time in Dulhan Hum Le Jaayenge.
The same movie that gave us songs like Pyar Dilon Ka Mela Hai and Munda Kamal Hai. Look at that bodycon dress!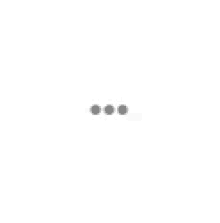 Not just western, she looked like a million bucks in the 'desi' avatar as well. 
Here, she's seen looking gorgeous as ever in
Hum Saath Saath Hain.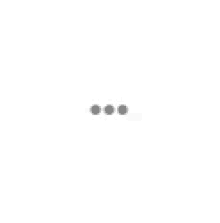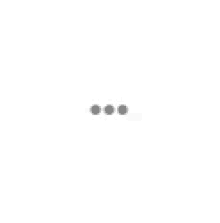 Karisma then took a break from Bollywood but got us excited even with her small cameo in Om Shanti Om! Don't you just love that saree? 
We loved her dance and fell in love with her smile all over again!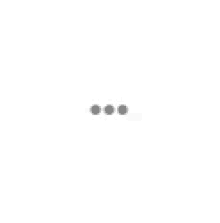 She is 42 today!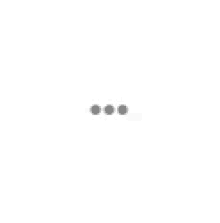 Yes, you read that right. FORTY TWO!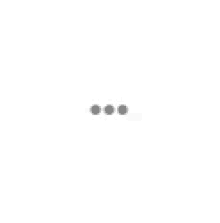 This woman doesn't age or what?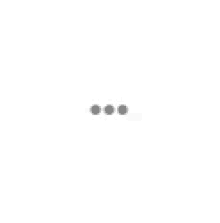 Karisma, thank you for giving us '90s kids fashion goals, even before we knew what that word meant.