India has made another entry into the Guinness Book Of World Records. This time it's 3,049 dancers from Mandla district in Madhya Pradesh who performed the largest Karma Naach dance ever.
The huge group took part in the event recently to celebrate the culture and history of the Gond tribes of central India.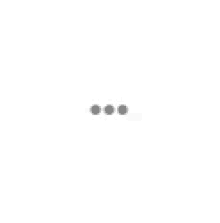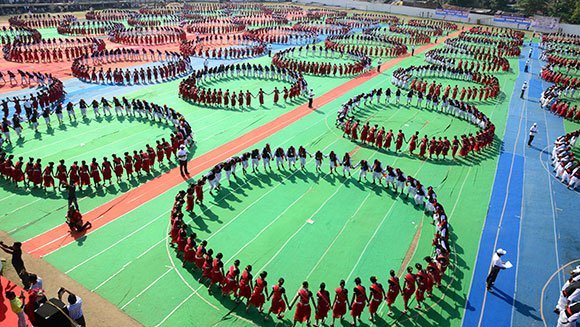 The participants formed 61 large circles of 50 people each and performed the traditional tribal dance in spectacular synchronicity. The event was organised by the district administration of Mandla.
Santosh Shukla, additional commissioner of tribal welfare in Mandla, said, 
"The children were exhilarated when they got to know. The celebrations were a blend of Holi and Diwali for us as there were people bursting crackers and playing colours all over in Mandla."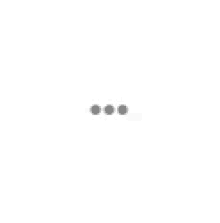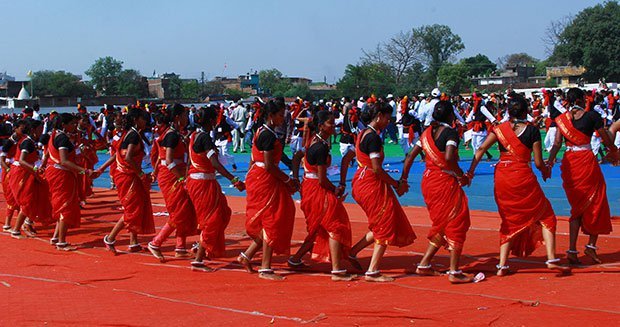 The students, belonging to class 9-12, participated in the dance and rehearsed during summer vacations, and on the final day, they danced for at least 5 minutes, in accordance with Guinness' rules. 
The participants were dressed traditionally, and the folk dance was accompanied by live music. 
India has already played host to a multitude of impressive mass participation dances, including the largest Bollywood dance, which took place in Amritsar in January with 8,726 people. Previously, 5,211 dancers set a record for largest Kaikottikali dance at the Thanima 2015 arts festival in Irinjalakuda (India).