The Karnataka government may soon introduce 100% reservation for Kannadigas in blue-collar jobs in private sector industries across the state.
Draft amendments has been released by the state labour department to the Karnataka Industrial Employment(Standing Orders) Rules of 1961 to this end.
All the concessions given to the industries will be cancelled if the guidelines are not followed. The amendments will be implemented only after getting an approval of the law department, reports The Times of India.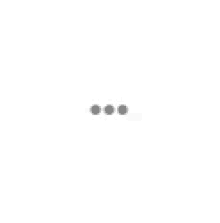 While speaking to the newspaper, Karnataka labour minister Santosh Lad said, "The amendment will give us the means to ensure that all private sector industries open their doors to us, to identify how many Kannadigas work in each company and rectify any discrepancies."
Lad also said that the labour department may be lenient towards companies if they employ 70% Kannadigas for all white and blue collar jobs or 100% of blue-collar jobs alone. "We're not saying they have to pick a Kannadiga if there is none for the job. But we're insisting that private industries employ Kannadigas as the first option," he added
According to a News18 report, sources have informed that the government has already drafted the new move and after going through the legality of the amendment, it will be placed in the Assembly.
The opposing arguments raised in the amendment will also be taken up in the assembly.