Every bride dreams of a magical wedding. Anand and Ammu had a unique one on February 4 at Alapuzha in Kerala with the usual fanfare, beautiful stage sets, and awesome food. 
But what all the guests were left talking about after the ceremony were the disappearing bride and groom. 
Ammu, it turns out, is a trained magician. So obviously she had to try a disappearing act at her own wedding. 
So family members and guests were in for a shock when the bride vanished from the stage. 
There were cries of "Where is the bride?". But Ammu soon reappeared in a glass cabinet on-stage amidst billowing smoke - all decked up in golden silk.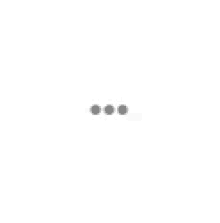 Then it was the turn of the groom. He too disappeared from the face of the earth, or so the guests thought. 
But Ammu was just setting the stage for her final act. She waved her imaginary wand and conjured up her husband-to-be from within a giant lotus which happened to bloom at just the right moment on stage. And, the guests responded with resounding applause!
Here's a video by Manorama online:
Rajasekharan Muthukulam, Ammu's proud father, told Times of India:
"She loved magic from a young age and was attracted to it ever since she saw a performance and marvelled at the way it engrossed an audience. Then it was a race to learn tricks and showcase them before an audience. She would see shows on television and try to work it out. She would do things on her own and I would chip in and help her.She did not have a teacher, she learnt things on her own. I'm happy on this day."
And in an interview to The News Minute Ammu said: 
"I'm so happy with the way my wedding turned out. It's indeed a memorable occasion for me. It was Achan (father) who came up with this idea to try something different so as to make my marriage stand out from scores of weddings that take place daily. Once we agreed on the manner in which it could be done, artist Sujathan known for his famed theatre backdrops and a close family friend volunteered to design the stage. So everything just fell in place."