A digital student incubator, claimed to be the world's first, has gone online with Chief Minister Pinarayi Vijayan unveiling SV.CO, the digital makeover of Startup Village, designed to help college-goers take their first step in entrepreneurship.
"The government's allocation for startups at Rs 300 crore is the highest to date in Kerala and higher than that of the Centre's Department of Science and Technology," the Chief Minister said at a function in Thiruvananthapuram.
Vijayan also announced a five-step strategy for students, world class infrastructure on par with Silicon Valley, world class communication infrastructure, world class talent pipeline, world class funding infrastructure and world class incubators in PPP model like Startup Village.
"The state will fund 1,000 startups every year with Rs two lakh for converting ideas to prototypes. The best prototypes will be given Rs one crore interest free loan to convert the prototype into a successful startup," he said. 
SV.CO, the world's first digital business incubation platform that constitutes the second phase of Startup Village, is India's first PPP model technology incubator set up in Kochi in 2012. During its first phase 2012-15, it supported more than 500 startups and helped create 3,000 jobs.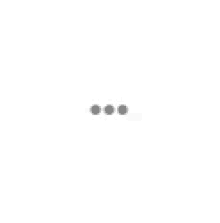 With SV.CO, the Startup Village will scale up its activities massively by reaching out to five million students in 3,500 engineering colleges across the country by providing them a completely digital incubation framework, ranging from application for admission to teaching, mentoring and graduation, a press release said. 
It will thus provide opportunities to brilliant students in far-flung cities and towns who may not have access to physical infrastructure or the mentoring they need in the early stages of entrepreneurship, it said. 
In tune with the Prime Minister's Startup India initiative and with a go ahead from the Department of Science and Technology, SV.CO provides one month free training to students in entrepreneurship on its online platform, it said. 
(With PTI Inputs)