The government's efforts to retrieve Kohinoor diamond currently set in a royal crown in the Tower of London have turned out to be futile as the British government has reiterated that the growing demands for the diamond restitution are based on weak legal grounds. 
"It is the UK government's view that there aren't any legal ground for restitution of the diamond," said Alok Sharma, Minister of Asia and Pacific affairs of the government of the United Kingdom, who is currently on a three-day visit to India, reports Times Of India.
His comment gave away the British strategy on the issue and made it ample clear that one of the world's largest diamond might never find its way back in India.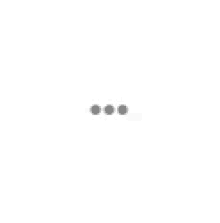 The comment came days after a meeting was held between External Affairs Minister Sushma Swaraj and Culture Minister Mahesh Sharma to discuss the legal and technical challenges in bringing back the famed diamond from Britain.   
One of the major challenges facing the resurrection of the famed diamond is that it was given away during pre-Independence period and thus did not fall under the purview of Antiquities and Art Treasures Act, 1972.
In April, government had made a submission in the Supreme Court that the diamond was neither "forcibly taken nor stolen" by the British, but given as a "gift" to the East India Company by the rulers of Punjab. But after facing massive criticism for its stance, the government said that it would make every effort towards the restoration. 
Sharma said that the focus is on streamlining the extradition process as 13 extradition requests remain pending before UK from India and on strengthening the vital strategic partnership between the two countries, reports Hindustan Times.
(Feature Image Source: AFP)