After losing the toss for the second time in the series, Virat Kohli -- perhaps expectedly -- downplayed the importance of it. 
"This is a dry wicket, I don't see a big advantage in batting first," he said after Alastair Cook chose to bat.
He might have been forgiven for having second thoughts about that, the way India started. The pitch was no dust bowl and England, it seemed, had the best conditions to bat under. 
But with the score reading 268 for 8 after a day filled with errors from both sides, there is little doubt as to who would be the happier captain of the two teams.
Here are the talking points from day one in Mohali:
For Virat Kohli, change is the only constant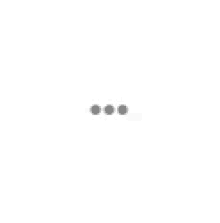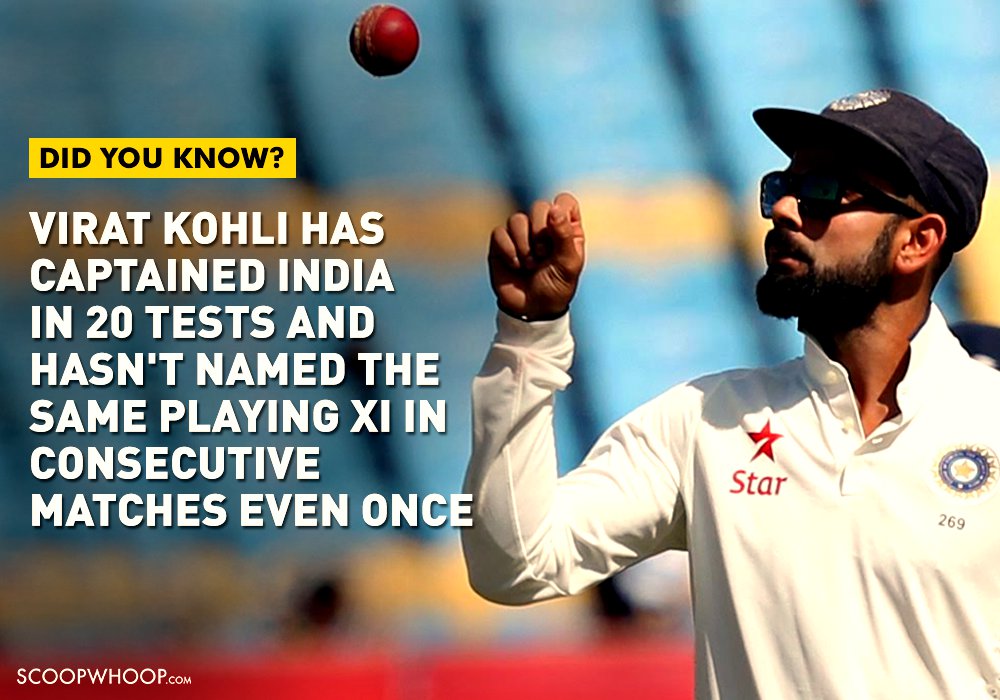 It's often been forced, and some times tactical, but Kohli continued the trend of not naming the same playing XI in consecutive Tests. In Mohali, though, it was forced. Parthiv Patel replacing Wriddhiman Saha was known, but in a move that was seemingly last-minute, Karun Nair was handed his Test cap. The reason? Yet another injury to an Indian opener. KL Rahul on this occasion. 
The injury to Rahul was especially ill-timed, given India had dropped Gautam Gambhir from the squad for this Test. It raised questions over the thought process behind replacing Gambhir with Bhuvneshwar Kumar, when the likes of Ishant Sharma and Hardik Pandya are already warming the bench. It means, Parthiv will be facing the new ball on his comeback -- we're not sure he'd be looking forward to that. 
Comedy of errors
The scoreboard shows India well and truly on top, but what it masks is a day when both teams played some ordinary cricket at times. 
It began as it did in the first Test in Rajkot, with Ravindra Jadeja completely mis-reading a leading edge from Cook in the third slip, when he was on 3. A few misfields followed and  then Ashwin dropped an absolute sitter at mid-wicket when Cook was on 23. And Ashwin's fielding remained comical for the better part of the day. 
That's  five times now that the English captain has been dropped in this series. Luckily for Ashwin, the penalty wasn't big this time, as he got his wicket with his first ball of the day.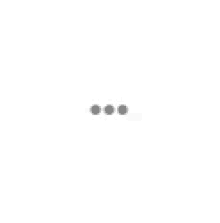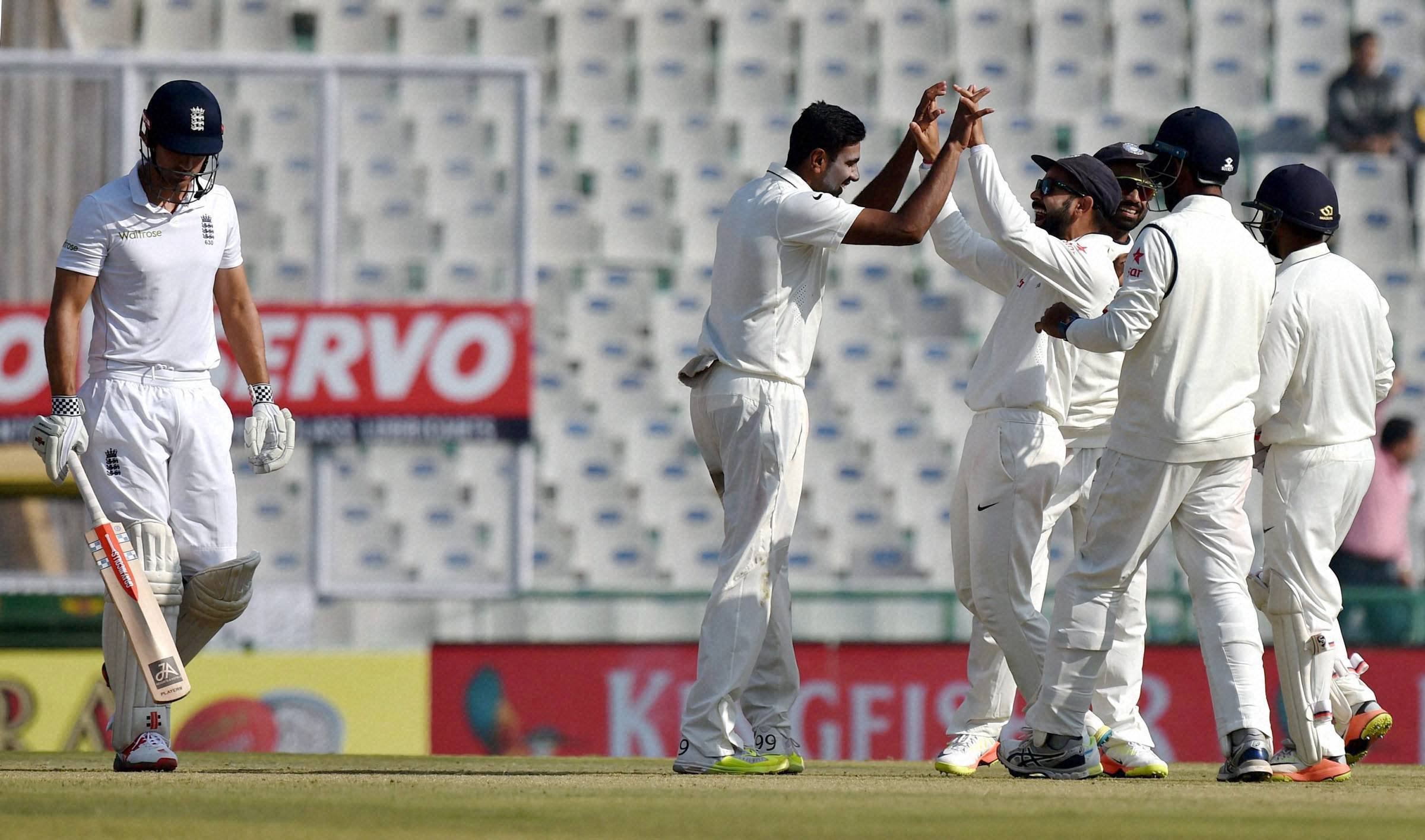 Parthiv would then go on to drop Johnny Bairstow twice as well. 
If the first hour was dominated by India's errors, England were not to be left behind. Joe Root, Cook and Moeen Ali all got out before lunch playing shots that would give them a sleepless night in Mohali. Ben Stokes and Jos Buttler would follow suit later in the day -- losing their patience when the runs dried up. 
After all the talk about the pitch, only Haseeb Hameed can claim to have been dismissed by a genuine wicket-taking delivery among the English top-order batsmen.
Johnny Bairstow's dream 2016 and England's powerful rallying act
15 Tests. 24 innings. 1340 runs at an average of 67. 
Bairstow, the leading run-scorer in Tests in 2016, was once again what held the Indian bowling attack from running through his team.
While it is an amazing feat by itself how consistent the English wicket-keeper has been this year, it is made even more remarkable by the fact that Bairstow has batted at No. 6 and No. 7 for most of the year.
In fact, England's partnerships for each wicket in 2016, tell a story of their own. Look at the remarkable numbers for the sixth-wicket stand.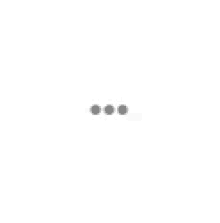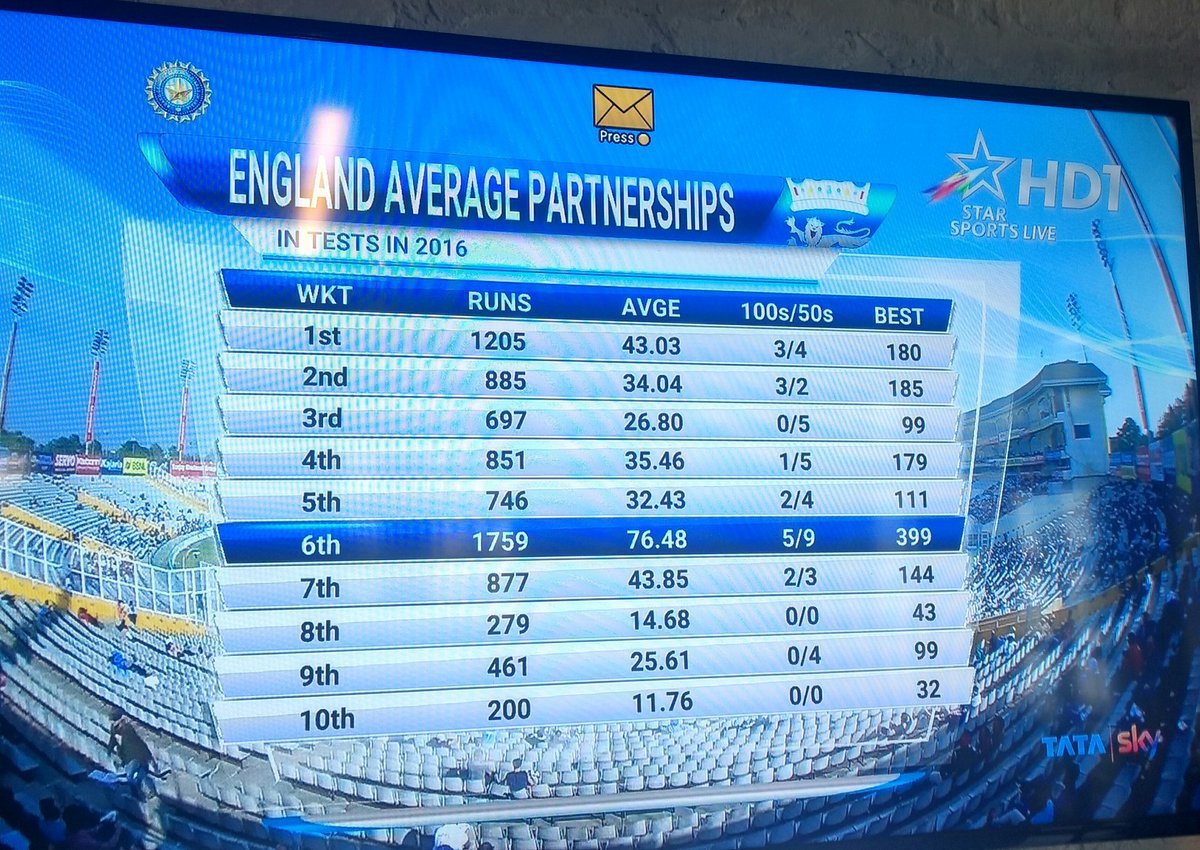 And once again in Mohali, the sixth wicket partnership was what added respectability to their total as Bairstow and Jos Buttler put together 69 runs -- the team's best partnership of the innings so far.
Incidentally, while we are quite familiar with India's own rescuing acts lower down the order this year, often led by Ashwin, England hold the record for the most runs scored by the lower half of a side. 
For wickets 5 to 10, England have added 4372 runs in the Tests they have played this year at a remarkable average of 36.43. India's lower order is 2nd in that list with 2065 runs in 10 Tests, at an average of 35.60 per innings.
It all goes to show that, England's batting -- as they have shown already this series -- can never be taken lightly.