In an interview to NDTV, BCCI president Anurag Thakur revealed that Rahul Dravid, and not Anil Kumble, was the Board's first choice to become India's new cricket coach.
Great, right? We all wanted Dravid to become India's coach. He is great with youngsters as he has shown in his stints with the India A, India U-19s, Rajasthan Royals and Delhi Daredevils. He is a team man. He has ethics. He has guts. He has records. And well, he is Rahul Dravid and he does what he does.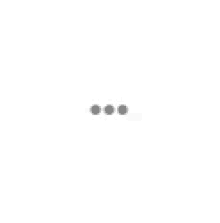 But this is where things get rather idiotic. Thakur's comments are all over the internet today -- just a day after India decided to name Anil Kumble as its head coach and it can't be good for the new coach. It undermines him right from the start and even though he shares a great rapport with Dravid, you don't want to plant a seed of discontent (well, too late).
Right from the start, the BCCI hs been cautious and that is not how you want to be when you appoint a new coach. Rather, you want to be full of optimism. It's a new start -- don't make it seem like the end.
You don't want to make statements such as: "Kumble has been given a one-year tenure since he will need to transform himself from a great player to a great coach."
Shouldn't the BCCI already believe he is a great coach before he gets the job? Isn't that what Thakur meant when he told Shekhar Gupta that money is no bar to India getting the best possible coach? So why do they suddenly look like they are preparing an exit plan?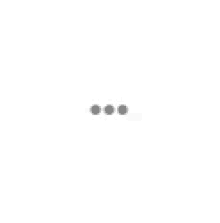 Then again, take a look at the one-year clause. It is as shitty as it can get.
In football, they give one-year extensions to players who seem like they are on their last legs. For the longest time, Ryan Giggs kept getting one-year extensions because United were never quite sure of how long his fitness would hold up. To do it to Kumble is a rather cruel way of telling him that he needs to show instant results -- this isn't professionalism, this is an amateurish display that the BCCI could well have avoided.
Finally, if you have all these clauses in place, then please tell us why you chose Kumble and not why he was the second choice. The talk about transparency is no good unless you back it up in matters such as these. There are reports that Kumble made a great presentation about his vision for Indian cricket -- so why can't we see what the vision is? Isn't that the clincher?
Ravi Shastri had been doing the job for a while and everyone in the team and the BCCI were satisfied with his performance. So if Kumble was being hired in his stead, you should be pretty sure that it will be a step-up.
One of the worst feelings in the world is to know that you are surrounded by doubt. Kumble is a great sportsman and he has fought through doubt many times to find success but surely he deserved better; surely he deserved some respect.
Feature image: Reuters