During a prime time show on March 9, Zee News played out select verses by Delhi-based poet-scientist Gauhar Raza and labelled him "anti-nationalist". The channel took excerpts from poems that Raza narrated at a March 5 mushaira in Delhi and titled its show as "Afzal Premi Gang Ka Mushaira". (Read about that here) 
Now the poet is hitting back. 
"I have asked them to pull down the show, apologise for it and pay me Rs 1 crore as compensation," Raza told ScoopWhoop.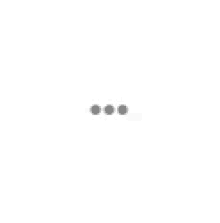 Raza told ScoopWhoop that on March 16, he wrote an e-mail and a letter to Prasanna Raghav - the additional vice president for strategy and execution at Zee Media Corporation Limited - that the contents on the show were a "grave and repeated breach of the News Broadcasters Association's Code of Ethics and Broadcasting Standards."
Did the channel approach him before airing the show?
Raza said that Zee News indeed invited him to appear in the studio for the show, to present his version. 
"I declined," Raza told ScoopWhoop. 
"Firstly, I told them I was in Haryana and couldn't possibly make it. Secondly, I told them I was angry with the channel for airing doctored videos of JNU's February 9 event. All hell broke loose in the evening as my phone was flooded with texts and calls from my well-wishers all across India, who told me I should stop everything and watch what's being aired on Zee. I don't keep television at home. I watched it on Youtube and was appalled," he said.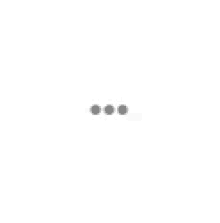 How has the show affected his reputation?
Raza said he took grave objection to how the channel ran a commentary-based on "disjointed, doctored footage" of the March 5 mushaira. 
"At the mushaira, I recited three poems - one written in 1989 after the murder of street theatre and cultural activist Safdar Hashmi, another in 2010 in protest of two journalists' murder in Iraq, while the third poem was written only recently. But the channel used them against me to paint me as an 'anti-national'," Raza said.
"I stand by each and every line I said. But there was a context to each of those which Zee manipulated," he said.
Raza added that since the show, he has been receiving threats over emails, for which he has registered a complaint with the police. 
"My entire family and distant relatives are very disturbed," he said.
Watch the video of the March 5 mushaira here:
What is the future course of action he is seeking?
"It's been two days, but the channel has not responded to my email. Not even acknowledged it. I'll wait for the mandatory seven days, after which I will file a complaint with the broadcasters' association. I am in talks with my lawyers," he said.
Raza added that the media in India today should be more restrained. 
"In Pakistan, it is the state that attacks its intellectuals. In India, it is media that does it," he added.