A leopard, suspected to have been involved in attacks on villagers, has been caught in Sariska forest area in Alwar district, bringing to an end a massive hunt which was launched to track down the killer feline.
A male leopard aged around 10 years was trapped in a cage in Jaitpura area. "His body size, pugmark, area of movement and absence of canine teeth indicate that it is the same panther which attacked the villagers recently," Sariska Field Director R S Shekhawat said.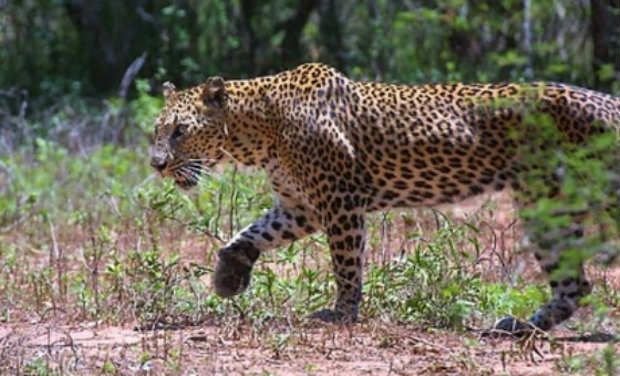 He was found caught in the cage this morning and was sent to Jaipur zoo for medical examination.
"After the launch of the hunt, a panther was caught on February 18 but it was not the one responsible for the attacks. The panther caught last night is most likely to be the one which killed people," he said.
Shekhawat said after the panther was caught, the search for the killer feline was brought to an end. "However, the department is alert and arrangements are in place for the safety of the villagers," he said.
Teams of forest and police departments were tracing the leopards for over a week.
Two leopards were caught by the forest department teams on February 9 but the attacks continued and a man and woman were killed on February 12, prompting the forest department to launch a massive hunt for the dangerous animal.
Over 100 members from the police and forest department, as well as shooters, were deployed to track down the leopards. Twenty cameras were installed, cages were placed and surveillance of the area was carried out through drone cameras.
Feature Image Source: Reuters