Lionel Messi is in the news again.
The Barcelona star and former Argentina footballer has been sentenced to 21 months in prison along with his father for tax frauds. He has also been fined 2 million euros for three tax crimes.
BREAKING: Spanish court sentences Barcelona soccer star Lionel Messi to 21 months in prison, fines him 2 million euros for three tax crimes

— Reuters Sports (@ReutersSports) July 6, 2016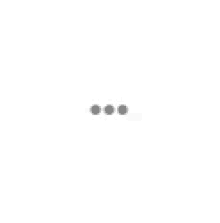 However, before you panic about not being able to see your favourite footballer in action, it is customary in Spain that offenders of non-violent crimes with a sentence of under two years do not serve time in jail.
Now good time for reminder that nobody who gets prison sentence of less than 2 years in Spain, for first offence, ever does any jail time.

— Dermot Corrigan (@dermotmcorrigan) July 6, 2016
So, Messi won't ACTUALLY have to serve jail time. And the fine should not be a big deal as well.
Lionel and father Jorge Horacio Messi are accused by the Spanish tax office of defrauding the government of 4.2 million euros (3.2 million pounds) between 2007 and 2009.
The case centred on the player's image rights and a web of shell companies allegedly used to evade taxes on income from those rights.
In court, Lionel Messi admitted to signing contracts protecting his image rights but said he had no knowledge he was partaking in any wrongdoing or defrauding the Spanish state since he was focussing only on football.
"The truth is that I knew nothing. As my father explained, I was devoted to playing football, I trusted my father, I trusted the lawyers he had chosen to run things and I had no idea about anything," he told the judge.
"I signed them (contracts) because I trust my father. He is my father and it obviously never crossed my mind that he would fool me or disappoint me so I signed because he told me to, because I trusted him, and as I said before, the lawyers told us to do it that way, he had said.".
Asked if he had ever suspected the scheme was set up to avoid tax in Spain, Messi responded: No, because I know nothing about that matter. I was honestly never interested in that."
But the state attorney representing tax authorities in the trial, Mario Maza, said he found it unlikely that Messi knew nothing about the situation.
"There is no deliberate ignorance here, it's fraud and that's all there is to it, because he didn't want to pay his taxes," he said.
"It's like a crime boss. At the very top is the bigwig who doesn't want to know about the details."
With agency inputs (Featured image: Reuters)