The Supreme Court-appointed Lodha Committee today recommended sweeping reforms for the controversy-ridden BCCI, suggesting a bar on ministers from occupying positions, putting a cap on the age and tenure of the office-bearers and legalising betting. In a series of drastic reforms, the three-member panel, headed by Justice (Retd) R M Lodha, also suggested one unit should represent one state, while taking away the voting rights of institutional and city-based units.
The committee also suggested the restructuring of the BCCI's administrative set-up, proposing the position of a CEO accountable to a nine-member apex council.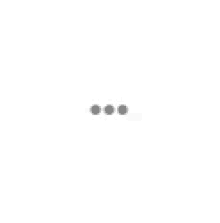 Addressing a crowded press conference after submitting a 159-page report to the Supreme Court, which will decide whether these recommendations would be binding on the BCCI, Lodha said he held 38 meetings with Board officials, cricketers and other stakeholders.
"First thing is about the structure and the constitution. As you know, presently the BCCI has 30 full members. Some of these members do not have any territory like Services, Railways etc. Some of them do not play tournaments. Some of the states have multiple members like Maharashtra has three, Gujarat has 3. With the interactions we had, except few it was broadly represented to us that one state as a unit of representation in BCCI is a very fair idea," Lodha said as he gave detailed explanations for the recommendations.
Among the most sensational recommendation by Lodha panel was the suggestion to legalise betting. The panel felt that the move would help curb corruption in the game and recommended that except for players and officials, people should be allowed to place bets on registered sites.
Here's a look at the key recommendations: