Indian captain Virat Kohli was presented the Test Championship mace to for leading India to number one rank in the world after the end of the third match against New Zealand in Indore.
India clinched the three-match 3-0 with a big win on day four at Indore. 
The Indian side officially overtook Pakistan at the top of the table when the rankings are updated at the end of the series.
On behalf of ICC, former India captain and ICC Cricket Hall of Famer Sunil Gavaskar made  the presentation immediately after the awards ceremony for the series.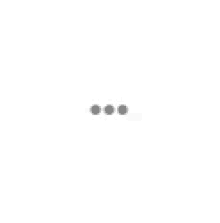 The ICC Test Championship mace was valued at stg pound sterling 30,000 in 2001 and automatically passes from one team to another as results confirm a change of leadership in the ICC Test Team Rankings table.
"The mace was produced by the then British Crown Jeweller, Asprey & Garrard, in 2001, which was commissioned to make a distinctive prize designed to stand out from other cricket trophies," the ICC said.
The designers produced a 90cm silver and gold-plated trophy based on a cricket stump as its shank, topped by an orb that represents the cricket world both geographically and through the inclusion of the emblems of all 10 ICC Members that have played Test cricket.
The stump and the orb combine to portray the mace, regarded as a symbol of authority and prestige. This is regarded as an appropriate combination given the rich history of Test cricket and its image as the most traditional and purest form of the game.
The mace sits on a wooden base with a silver-plated plaque in front with room for engravings of the sides to hold it.
With PTI inputs