The government has decided along with telling us what to study, eat and watch, it will now also determine how cultured we are. The Culture Ministry has revealed a new P.O.W. measure to enroll and grade artistes across the country. Under the aegis of Dr Mahesh Sharma, Union Minister of State for Culture & Tourism, the ministry will grade artists as (Outstanding), P (Promising), W (Waiting). The good doctor by the way, has an honorary doctorate from Amity University.
The ministry has divided "culture" into architecture, sculpture, painting, handicrafts, puppetry, music, dance, theatre and written literature, with sub-fields such as classical, folk, contemporary, solo, road show, ritualistic, vocal, instrumental, devotional. There is even a separate column for "others".
They have already graded 185 artistes and the grades will determine whether these artistes will represent India at international festivals. "As per an Office Memorandum of the ministry dated June 2, only 'applicants placed in the Outstanding and Promising Categories will be selected for participation' in festivals". Also, once an artiste has participated in an official event, they can participate only after a "cooling off period of two years"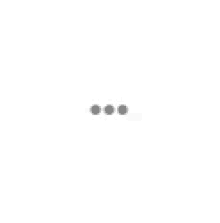 Sharma has been reported as saying that this would allow the ministry to create a comprehensive cultural directory, where artistes will be ranked according to "popularity, age and experience". Seventy lakh artistes and writers have already been profiled by the Centre for Cultural Resources and Training (CCRT), an autonomous institution under the ministry and the nodal agency for the project.
To apply, an artiste can simply log on to the CCRT website and fill in an online application form.
Who will do the grading? Obviously a bunch of bureaucrats, and selected artistes – whose names have not been revealed to the public.
The 185 graded had responded to an advertisement which the ministry had issued in November-December 2015. Among those graded are Kathak dancer Shovana Narayan (O), Padma Bhushan awardee and Carnatic musician T V Gopalakrishnan (O), Delhi-based Akshara Theatre group (O), and Naveen Jindal's wife, Kuchipudi dancer Shallu Jindal (Promising).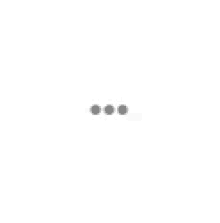 Now first let's get to what should be commended in this initiative. A "cooling off" period will ensure that all artistes get an opportunity to represent the country in international events.
But that's about all that can be commended. I do have a problem with the state being involved in the evaluation of what constitutes culture – whether it be art or literature or dance or music or cinema. Or the state being involved in culture at all. Why? Because it is paintings, literature, music, poetry, art, cinema which mirrors the society and time it was created in, and acts as a commentary on it.
When you know the state is monitoring – and grading - you, you cannot expect artistes to create or perform without always looking over their shoulder or wondering if they're stepping on the toes of the government. Whether it be the Stasi monitoring writers in East Germany before the fall of the Berlin Wall, or America smoking out and blacklisting those they considered Left-sympathisers during the McCarthy era, state control or interest in the arts and culture has never worked out well for artistes.
Screenwriters, actors, dancers, poets, teachers, directors, musicians – were all blacklisted by the House Un-American Activities Committee. Artistes were encouraged to name colleagues who may be Communist sympathisers. Many artistes had to leave America. It was a stranglehold on culture and against anyone who was seen as political non-conformist.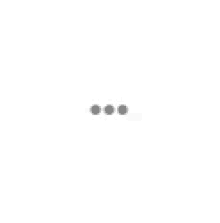 The most extreme state involvement in culture is of course that of Theresienstadt – or the transit concentration camp of Terezín. Terezín the only concentration camp which housed a vast number of musicians, actors, playwrights and artists. Many of whom were from Czechoslovakia. Some of the most beautiful poetry, plays, artwork and orchestras we enjoy today were created and performed by those living in Terezín. Survivors of Terezín still speak of the music of the Jews of Czechoslovakia, much of which was born in the camp.
In 1943, the Nazis made the child artists and other musicians at Terezín, hold a performance of Burundin, the children's opera for a delegation from the International Committee of the Red Cross to see the performance in the camp, as a demonstration of how the Nazis were protecting culture and encouraging it. Today, survivors from Terezín perform across the world. Ensuring we never forget the horrors of Terezín.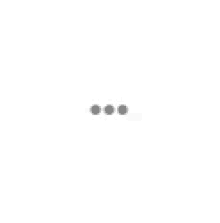 Whether you want to accept it or not, creating a directory of artists is a preliminary step towards the state monitoring artists. More importantly, say it's all very innocent and for the greater good of the country and the artistes, what qualifications do bureaucrats or the good doctor, Mahesh Sharma have to assess artistes? (Sharma is the same man who said he had a 7-point codification of Indian culture, but could only list 5 points. Thankfully he's not grading mathematicians.) 
Are you telling me that Sharma knows the difference between Carnatic music and Rabindra Sangeet? Or the different gharanas of music? Or the nuances of Manipuri dance, or that Patachitra is an art form and not a book? Even the most accomplished artistes are usually experts in their field and not across all art forms. But it seems Sharma and his band of merry bureaucrats are masters of all trades.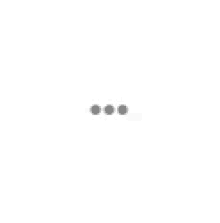 Also, simply going by the Padma awardees in journalism, music, art and dance under each government, it is evident that there is a clear bias towards artistes who are supporters or cheerleaders of the government in power. What makes us think that Sharma and his culture monitors will suddenly display great fairness and balance while grading artistes? Of course if you're unhappy with your grade, you could always go in for an appeal, according to officials. That an artiste now has to behave as if he or she is sitting for their board exams yet again, is beyond insulting.
The good thing is that if the government ever needs to round up all the artistes in India, they now have a ready directory to refer to. Or if they need to call them to perform at a state function, whether the artiste wants to do so or not, they now have all their contact details. In the meantime, since the circus seems to be in town for a while to come, maybe we should be allowed to have some fun as well and get to rate our MLAS and MPs on similar parameters. No?
(Feature Image Source: wikimedia)