Continuing her tirade against Prime Minister Narendra Modi on demonetisation, West Bengal Chief Minister Mamata Banerjee on Tuesday said the move has unleashed "economic terror" on the people of this country. 
Dubbing Modi-led BJP government's regime as 'Hallaraj' (one which only creates din), Banerjee told a public meeting here the PM has let loose economic terror with his November 8 announcement to ban high value currency notes. "Modiji has unleashed economic terror (arthonoitik santrash) by his 'notebandi' and left 10 crore people of the country unemployed," the Trinamool Congress supremo said at the function.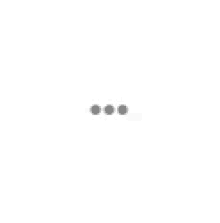 She said with 90 per cent of the remote rural areas of the country beyond banking facility, the demonetisation step only caused untold sufferings for the common people and made the country go back on the economic front. 
Banerjee, who came here on the occasion of sports meet organised at the behest of police department in backward districts of south Bengal (called jangalmahal in local parlance), announced 553 of the 45,000 competing youth will be given state jobs for overall physical fitness. Ever since the PM's announcement the TMC chief has been one of the most vocal leaders against the demonetisation drive through her statements, rallies and regular tweets.
(Feature image source: PTI)