It's a very weird phenomena in India. Somehow a large portion of the populous feels that if a cricketer messes up in a game, it is the fault of his better half. Remember when everyone was pointing fingers at Anushka Sharma for one failed performance from Virat Kohli at the 2015 World Cup? Do you really think that's why he failed in the semifinal against Australia?
And you know what happened next. Kohli himself had to jump in to shut everyone up with this: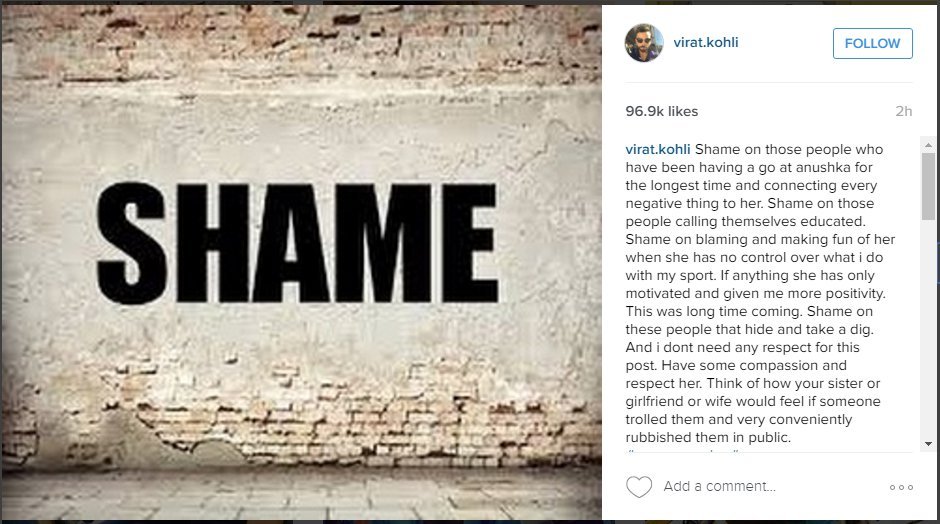 And let's face it, he rarely disappoints with the bat anymore. But the fact that he had to come out & rescue her from all the criticism is just, like he said, a 'SHAME'!
A few days ago, on Saturday, 27th August, India & West Indies were part of an epic encounter in Florida, USA. A total of 489 runs were scored in 40 overs. In such high scoring games, some bowlers are bound to become the target of some hard-hitting shots. In this case, it was Stuart Binny who was whacked for 32 runs in a single over, with 5 sixes by an in-form Evin Lewis.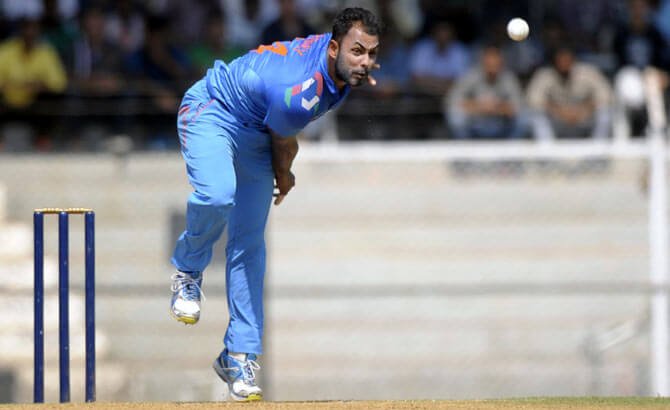 So, you can guess what followed. Binny was trolled left, right & centre on Twitter. And the worst part was that most of these tweets included or were directed at his wife - Mayanti Langer - who was anchoring the panel show during the match.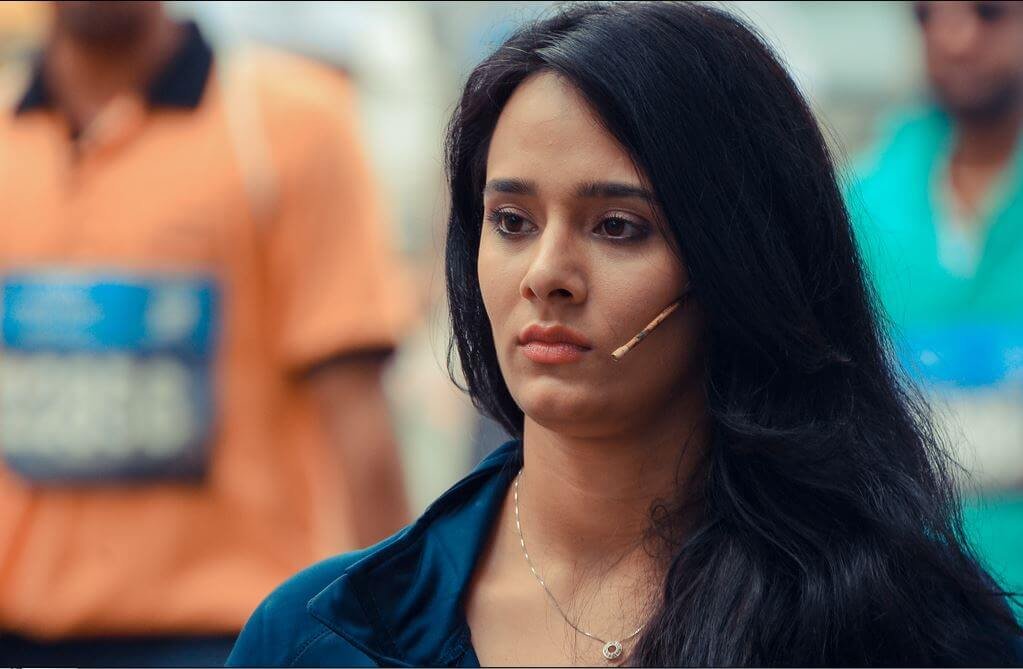 As if she wasn't having a hard time already, have a look at what the general mood of twitteratis was that night:
Binny returning home with Mayanti pic.twitter.com/C4UZkDG2mP

— Ankur Singh (@iAnkurSingh) August 27, 2016
.@MayantiLanger_B I know a good divorce lawyer . #IndvsWI

— Hunटरर♂ (@nickhunterr) August 27, 2016
Haters gonna hate but Binny has mayanti langer and you cant get a reply from your crush

— Singha (@heisenjit) August 27, 2016
Keep making fun of Binny. It doesn't matter. At the end of the day, he is the guy who gets to sleep with Mayanti Langer.

Let that sink in.— Neeraj (@IngeniousRetard) August 28, 2016
@MayantiLanger_B can you tell me wat are you doing to keep ur husband in the indian cricket team? Such an useless man for cricket !!

— Subharanjan das (@Subha1987nab) August 29, 2016
Frustration not india lost bcoz of Stuart binny 32 runs over,

biggest frustration is he hubby of @MayantiLanger_B pic.twitter.com/CGztWWzSwJ— Ratan Khimji (@RatanKhimji) August 27, 2016
Stuart Binny Smoked For 32 Runs In An Over. That's His 2nd Big Achievement After Marring Mayanti Langer. #IndvsWI #WIvIND #T20

— Sir Ravindra Jadeja (@SirJadejaaaa) August 27, 2016
(This is not Jadeja's official account)
While many thought this was funny, very few thought of how it would affect the families of those included in the trolling - Stuart Binny & Mayanti Langer.
When no one else decided to stand up for them, Mayanti took it upon herself to shut those people up with a very graceful post.
September 1, 2016
The elegance of her post shows the difference between those who trolled and herself.
Pure class, Mayanti!