After Sussanah Mushatt Jones who died last Thursday, 116-year-old Emma Morano is now the oldest and the only person in the world who was born in 1800s, reported NDTV. A resident of Verbania town in the northern Italian mountains, Emma woke up to the news on Friday that she is now the oldest known person alive in the world.
"I finished school and I went to work. I used to sing. I had a beautiful voice," she told the Guardian, summing up her life in a frail voice.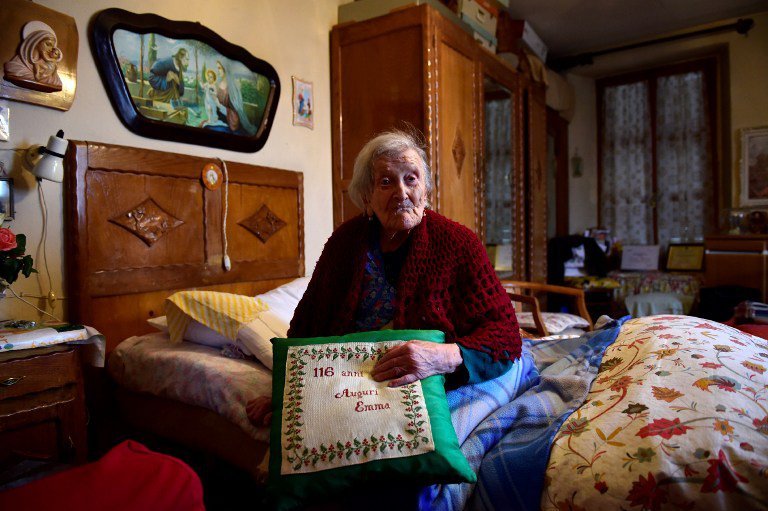 The Italian super centenarian was born on November 29, 1899, in Civiasco, Italy. She currently owns a neat one-room apartment where she is accompanied by a caregiver, Rosi Santoni, and two elderly nieces.
The secret to her long life?
Emma believes, because she parted ways with her violently dominating husband and ate raw eggs -three per day - since she was a teenager, contributed to her long life.
When questioned on the secret behind Emma's long and healthy life, her physician, Carlo Bavo told the Guardian that he believes there is a genetic component to Emma's longevity apart from her optimism and emotional stability.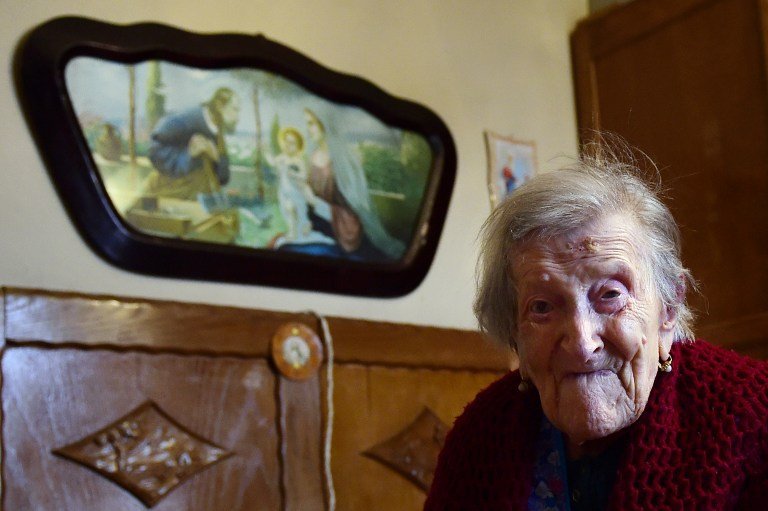 While gerontologists at the University of Milan struggle to reason out the endurance of Emma and the likes, she lives in her feisty spirits trusting her resilience, to make memories in her teeny apartment overwhelming with tributes from her recent fame lauding her toughness.
The world's longest-living person on record was Jeanne Calment of France, who died at 122 years and 164 days in 1997.