Social activist and short filmmaker Ullhas PR has been in the media limelight in the recent past for all the wrong reasons. He has become notorious for filing a complaint against celebrities and most of these cases are pertaining to national symbolism. 
After lodging a complaint against Amitabh Bachchan for mispronouncing words in the Indian national anthem during the India-Pak match, he went on to register a complaint against Virat Kohli and other Indian cricket team members for the use of the Indian flag on their helmets
ScoopWhoop spoke to Ullhas PR, to understand if he even believes the issues he claims to be fighting for or is it all just a publicity stunt in order to be in the limelight.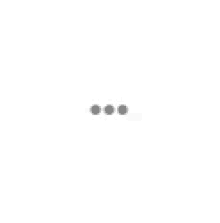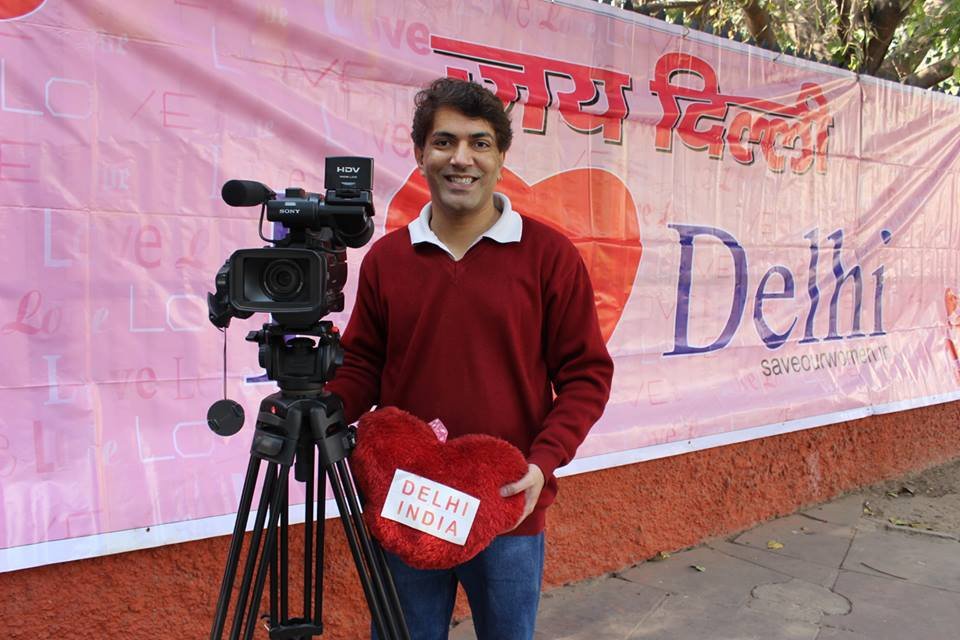 You said it's illegal for players to wear the indian flag on their helmets. How is it illegal? Under what section of the law does spitting on the ground where helmets are placed constitute as an act of illegality?
First of all, I never used the word illegal. I used the word offence. I'm not saying Kohli did it intentionally. We are all proud of Kohli's achievements, but an offence is an offence.
Firstly, you have the national flag in the helmet which itself is not allowed as per the Flag Code of Conduct. Then, you place the helmet on the ground which amounts to insult of the tricolour.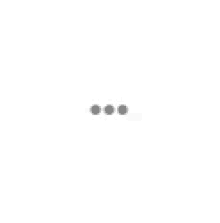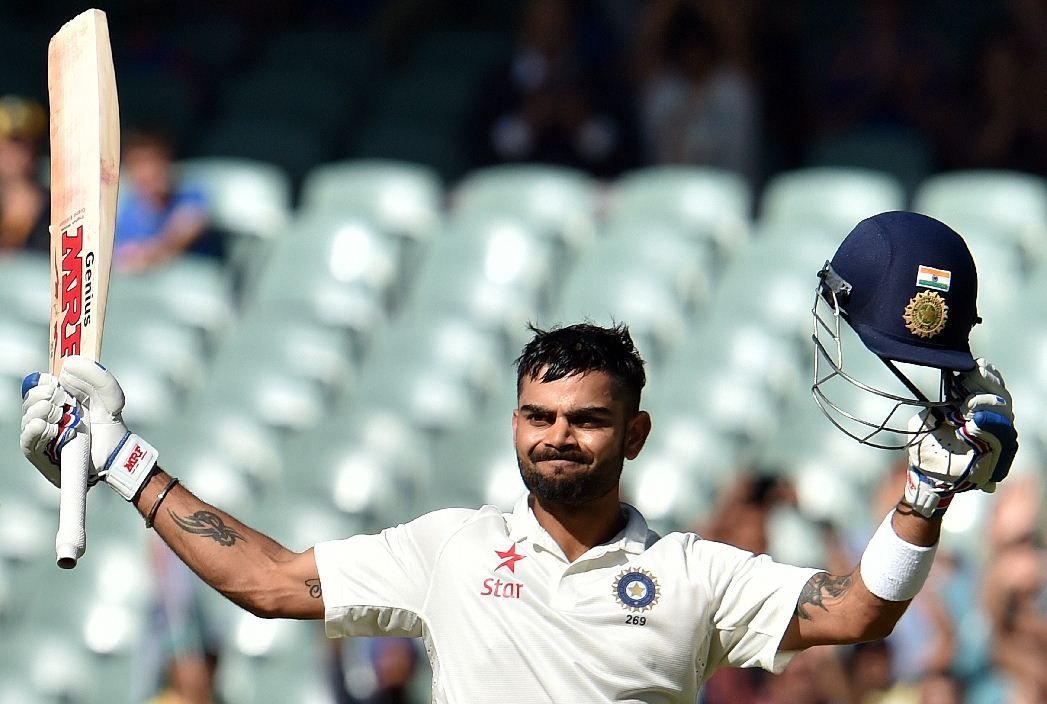 But it's not as if players are spitting directly on the helmets. Aren't you blowing this out of proportion?
One cannot take such things lightly and dismiss it as a frivolous issue. It is the same flag which our soldiers salute at the border. Even Dhoni used to sport the national flag on the helmet at one point, but now he doesn't.
So, when the captain himself has stopped doing it, then why can't other team members follow suit?
I had even filed an RTI seeking information on whether cricketers are given special permission to wear the national flag on their jerseys and accessories.
Home Ministry replied saying there is no such provision in place. 
Sports Ministry had even forwarded my letter which reminded the BCCI to issue a stern warning to it's players to not sport the national flag on it's helmet, I have the documents with me. Then why did the BCCI not take any action?
Few days back, you had also filed a complaint against Amitabh Bachchan for taking eight seconds longer to sing the national anthem during the India-Pak World T20 match. If that's not making a mountain out of a molehill, then what is?
It's not just the issue of time duration. When it comes to the national anthem, even in the official government website, it never says that the national anthem has to be exact 52 seconds. It has given only an approximate. We all love Amitabh Bachchan, he is a superstar, but he clearly mispronounced a lot of words in the national anthem which cannot be tolerated. And this is not the first time. I had filed a complaint against him last year in a police station near his residence in Mumbai, after he incorrectly sang the anthem in 2015 at the Pro-Kabaddi event.
I hope the amount of the effort he puts in his dialogue delivery, he would also put the same effort in singing the national anthem right.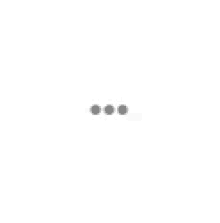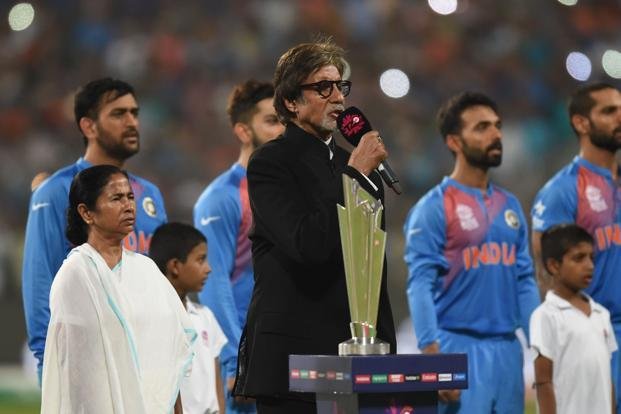 Be it the mispronouning of words in the national anthem or the tricolour on the helmet, shouldn't you focus on the sentiment rather than hairsplitting over stupid issues?
I agree that one should also consider the sentiments but one cannot disrespect the national flag and the national anthem under the pretext of underlying sentiment. It is just not allowed. There is a law in place and one needs to abide by it. Tomorrow, if I wear a T-shirt with the national flag on it, I too can be booked.
Last year you filed complaint against Aamir Khan for calling cops 'thulla' in 'PK'. Aren't you deliberately targeting these celebrities to extract maximum media attention?
The common man idolizes these icons and celebrities and hence it becomes all the more important for them to adhere to these guidelines. When Hardik Patel and Mallika Sherawat can be booked for insulting the tricolour, then why spare Kohli and Amitabh?
The rules are the same for everyone. Just because you're a celebrity, you cannot enjoy special privileges which allows you to sing the national anthem according to your whims and fancies.
Do you even believe in what you're fighting against or are you doing all of this just to seek publicity?
I have been doing social activism for the last eight years. I worked for AIDS awareness for three years in Delhi. I have been visiting Jantar Mantar for the last seven years and distributing chocolates on Valantine's day to spread the message of love. I was distributing love-shaped balloons and teddy bears telling people to love your country. I had undertaken numerous cleanliness drives even before Modi started the Swachh Bharat Abhiyan. I have worked tirelessly for years to ensure that women in Delhi wear helmets. Today, it is because of me that women in Delhi are wearing helmets.
If I was doing this for publicity, then I couldn't have possibly sustained in the field of social activism for eight years. It is just a coincidence that this matter became a news item and has received so much of media spotlight, mainly because it involves celebrities.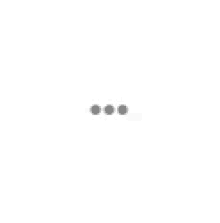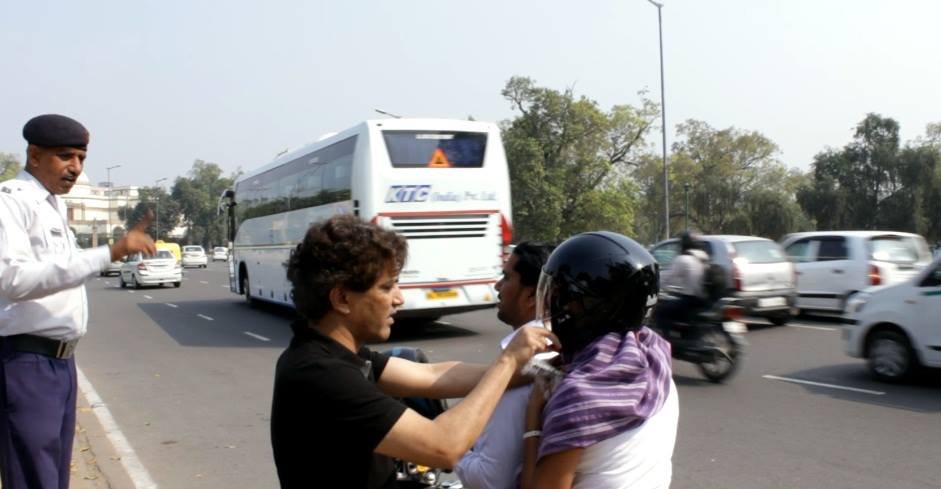 On social media, people are slamming you and calling you various names: Jobless, Serial petitioner, publicity seeker, attention seeker etc. to name a few. How do you respond to such criticism?
I am aware of the abuse that's coming my way. People are calling me up and hurling the most abusive words at me, especially since I have publicly put up my phone number on my Facebook page.
But to sit in front of a computer and send out hate mail and comments is easy. If people think that Ullhas is doing all of this for publicity, then I challenge these people to take up issues, sit in police stations for hours on end, deal with all the legal hassles and do all of this without charging a single penny. 
(Feature image source: PTI / Facebook / PTI)