Hours after Donald Trump ordered the construction of a wall along the US-Mexico border, Mexican President Enrique Pena Nieto condemned the decision and rejected the US president's claim that Mexico will pay for it. 
"Mexico does not believe in walls. I've said time again; Mexico will not pay for any wall," he said in a video statement posted to Twitter, reports BBC. 
Nieto said he took complete responsibility to defend the interest of Mexicans and will take the next step in consultation with country's lawmakers. 
"Based on a final report by the functionaries in Washington DC and advice from the chamber of commerce, governors, and so on, I will decide the right next steps to take.
"Mexico offers its friendship to the American people and its willingness to reach accords with their government. Agreements that will be in favour of both Mexico and the US," he said. 
 The Mexican leader, however, did not address whether or not he will attend a summit with Trump in Washington that the White House said would take place on Tuesday.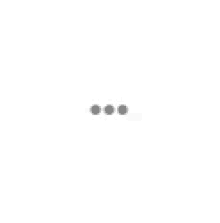 Trump issued an executive order aiming to speed the construction of the wall.
The directives ordered the construction of a multibillion-dollar wall along the roughly 2,000-mile (3,200-km) U.S.-Mexico border, moved to strip federal funding from "sanctuary" states and cities that harbor illegal immigrants, and expanded the force of American immigration agents.
His plans prompted an outcry from immigrant advocates and Democratic lawmakers who said Trump was jeopardizing the rights and freedoms of millions of people while treating Mexico as an enemy, not an ally, and soiling America's historic reputation as a welcoming place for immigrants of all stripes.
(Feature image source: Reuters)