In a shocking instance of police high-handedness, several minors were 'caught' and paraded in front of the media for allegedly watching porn in cyber cafes. 
The incident took place on Tuesday night when the police department carried out a massive drive against cyber cafes that were allowing minors to watch porn.
According to a report by The Times of India, 47 minor boys aged between 12 and 16 were taken 'into custody' after police raided 92 cyber cafes of the city. 
The move came after the authorities received complaints that these internet cafes weren't following the norms which include registration of internet users, installation of CCTV cameras and prohibiting minors from accessing objectionable content.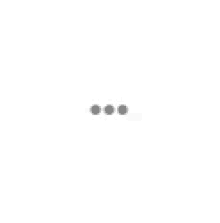 DCP V. Satyanarayana said that the department was receiving complaints from parents who were concerned about their kids skipping school and going to cyber cafes on the pretext of getting study material. 
The official added that the requisite action has been taken against such cyber cafes which have been flouting norms, he told Deccan Chronicle. 
An NDTV report said that the police had advised parents to watch over their activities after school and said they were concerned because some of the children might be watching clips of beheadings by ISIS. 
The kids were also counselled in front of their parents by the police officials and with mediapersons watching and filming the minors.
The police while authorised and completely justified in taking action against the internet cafes, really isn't authorised to take such action against the minors. 
Apart from the face that the police isn't necessarily the best qualified to counsel the minors, it definitely isn't justified in allowing the media access to the 'counselling session' and record portions of it. 
While most media houses did blur the images of the children, it is still unfair to the children to be recorded and publicly shamed after being caught for what at worst is a minor transgression.  
(All images are representational | Source: Reuters)