Despite the Narendra Modi-led government's active promotion of clean and green energy, India has achieved on 19 percent of its solar power target for the year 2016-17.
According to the data released by the Union ministry of new and renewable energy (MNRE), against the target of 12,000 MW (10,500 MW ground-mounted and 1500 MW rooftop solar) for grid-connected solar projects in 2016-17 to be reached by 31st March 2017, India has achieved only 2,250 MW till now (31st December 2016), reports Live Mint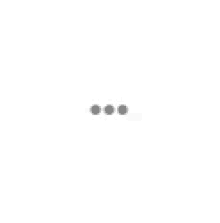 In 2015, the government had announced that it will increase the country's solar power target from 20,000 MW to 100,000 MW by 2022. 
In February last year, Ministry of New and Renewable Energy (MNRE) had said that India will be able to achieve the capacity of 20,000 MW by the end of March 2017.
In October 2016, the government announced a package of Rs 21,000 crore under Pradhan Mantri Yojana for Augmenting Solar Manufacturing for the country's solar panel manufacturing industry, reports the Economic Times.
(With inputs from PTI)
(Feature image source: PTI)