Students of the prestigious Indian Institute of Technology-Bombay (IIT-B), Powai, are coping with the 'monkey business' on the institute's 550-acre campus located next to the Sanjay Gandhi National Park. 
"We have approached BMC and Forest authorities, after several students complained of the aggressive behaviour of monkeys," said IIT-B spokesperson Falguni Benerjee-Naha.
"Monkeys have always been a part of the IIT ecosystem. It is only of late that their aggressive behaviour has become a cause of concern," she said. While the campus has the occasional leopards straying from the adjoining national park, monkeys are more frequent visitors.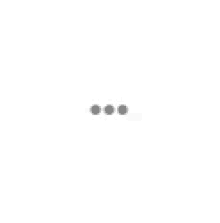 Students have complained about attacks by monkeys on the lookout for food. There have been complaints about food and personal belongings of students stolen from hostel rooms and students being chased by troops of monkeys. 
According to students, maximum attacks happen in the morning when they leave their rooms for lectures. If they forget to properly lock their rooms, monkeys damage clothes and valuables, a student who wrote about the monkey menace in the IIT-B in-house magazine 'Insight' said.
Feature image source: Reuters