Suspected Muslim rebels staged the Philippines' biggest jailbreak Wednesday when they stormed a dilapidated jail in the violence-plagued south of the country, freeing 158 inmates and killing a guard, authorities said.
The attack added to a long history of daring jailbreaks in the southern Philippines, home to a decades-old Muslim separatist insurgency as well as extremist gangs that have recently declared allegiance to the Islamic State group.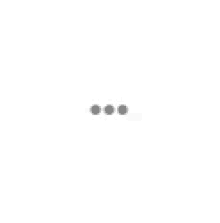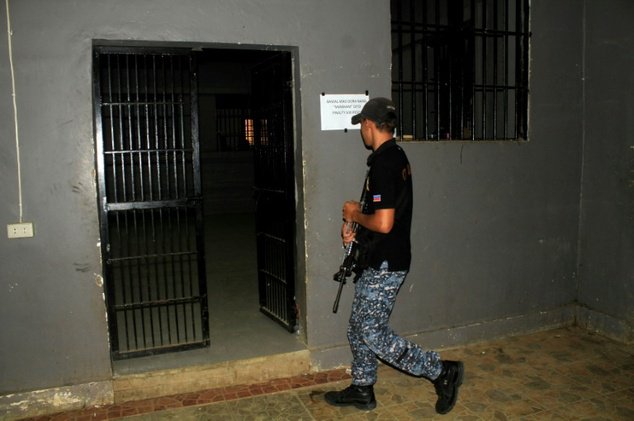 More than 100 armed men believed to have been led by a local Muslim guerrilla commander attacked the jail in Kidapawan city about 1:00am in what appeared to be a well-planned raid to free fellow rebels, jail authorities said.
"There are high-value targets in our custody who were the subject of a rescue operation," jail warden Peter John Bonggat said.
The assailants were heavily armed and overwhelmed the 24 guards at the jail, according to Bonggat, who was involved in the effort to repel the gunmen and said one of his officers had been killed.
At least 158 prisoners escaped, Bonggat said, although it was unclear how many of those were linked to the attackers or were just other inmates who took advantage of the chaos.
Bonggat said the jail, which housed 1,511 inmates, was a run-down former school building located in a forested, secluded area.
Kidapawan, 950 kilometres (590 miles) south of Manila, is home to various Muslim rebel groups, criminal gangs and communist insurgents.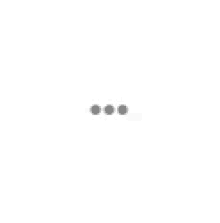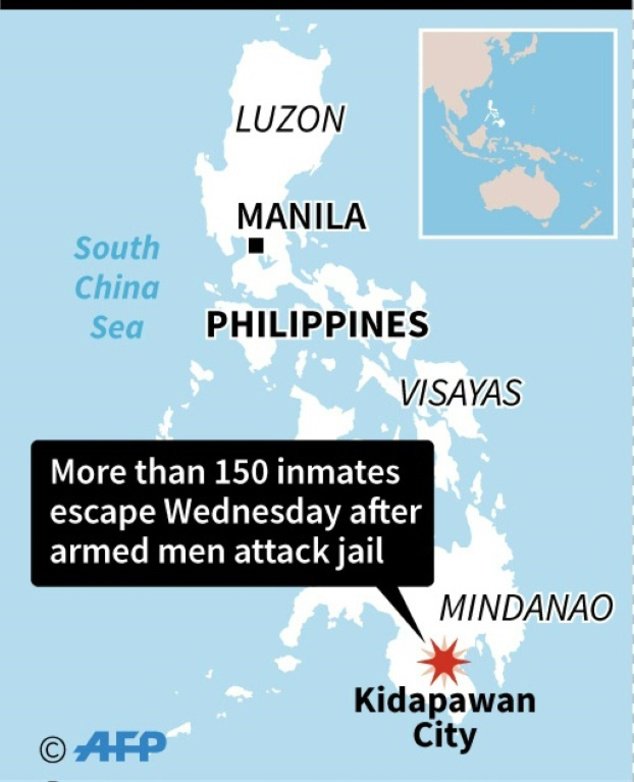 "We have many Muslim personalities (in the jail) that are members of various organised, syndicated groups," Bonggat said.
He said the attackers were believed to be militants who had broken away from the Moro Islamic Liberation Front (MILF), the nation's largest Muslim rebel organisation which is in peace talks with the government.
Overpowered, undermanned
Acting provincial governor Shirlyn Macasarte said there were intelligence reports that one of the breakaway groups, the Bangsamoro Islamic Freedom Fighters, had been planning the jailbreak.
"We had reports that a group of BIFF members wanted to rescue brothers who were involved in killings and had experience of making bombs," Macasarte told ABS-CBN television.
Six of the escapees were killed and eight captured as security forces hunted them in nearby farmlands throughout Wednesday, according to Bonggat.
Islamic militants have staged a series of raids on poorly funded and secured jails in the south over the past 15 years that have led to mass escapes, but authorities said Wednesday's was the largest.
"It is the biggest ever jailbreak in our history," Bureau of Jail Management and Penology spokesman Xavier Solda said.
"We were really underpowered and undermanned."
(Feature image source: AFP)