For all the 21st century 'liberals' who still turn up their noses at the idea of women in sports, here's a little wake-up call. The grit and ruggedness constituting Kabaddi may have once been thought beyond the calibre of women, but it is now going to be redefined by women determined to dance only to their own rhythm.
After hosting three seasons of Men's Kabaddi, Star Sports Pro Kabaddi has returned to our TV screens with the first ever Women's Kabaddi Challenge. Comprising three teams - Fire Birds, Ice Divas and Storm Queens - the challenge will set the stage for women gearing up to #CrossTheLine and claim what was thought as the man's field as their own.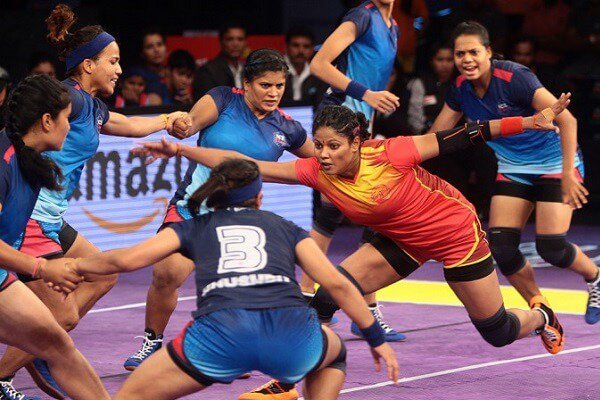 The twitter-sphere is already abuzz with news of the tournament, with celebrities expressing their excitement.
The Kabaddi Challenge is another jewel in the crown of women's achievements! Excited to watch them #CrossTheLine https://t.co/5UTayn0eVt

— Lisa Ray (@Lisaraniray) June 28, 2016
First the men rocked, and now the women will sizzle the mat with the Women's Kabaddi Challenge #CrossTheLine https://t.co/mg7u4deRQO

— Lauren Gottlieb (@LaurenGottlieb) June 28, 2016
After the success of men's kabaddi, time to go 1-up! Wishing luck to the gladiator women ready to #CrossTheLine 🙋 https://t.co/f41wwBYYDR

— SOPHIE CHOUDRY (@Sophie_Choudry) June 28, 2016
Another great addition to the illustrious list of achievements by women! Wish them luck as they #CrossTheLine https://t.co/pxZj5tJywP

— soha ali khan (@sakpataudi) June 28, 2016
About time women stepped on that purple-yellow kabaddi mat! watch them be boss and #CrossTheLine https://t.co/WnA0ogm2dN

— Aditi Rao Hydari (@aditiraohydari) June 28, 2016
Watch the promo for the challenge here, and catch the tournament live on Star Sports.
Masthead Image Source: Pro Kabaddi