This year's UPSC results are out. Here's one of the candidates who successfully cleared the exam in their first attempt. But there is one more layer added to his story.
Ansar Ahamad Shaikh, 21, had to change his name from Shaikh to Shubham in order to get accommodation and food in the city of Pune where he was preparing for the big exam. He secured an All-India Rank 361.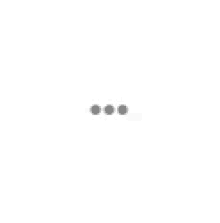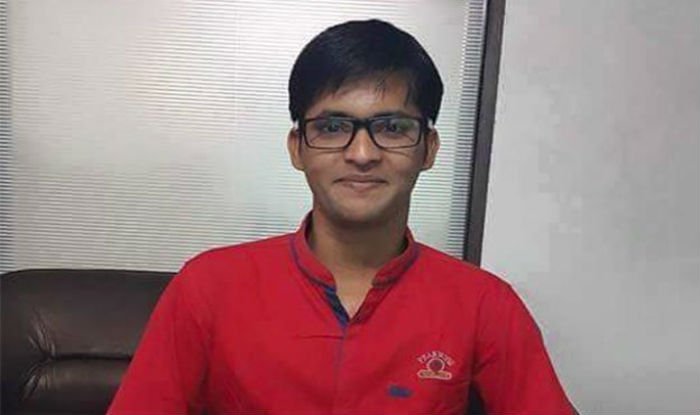 While talking to The Indian Express about it, he explained:
I remember when I went to look for a PG accommodation, my friends who were Hindus got rooms but I was refused. So the next time, I said that my name was Shubham, which was actually my friend's name. Now I don't have to hide my real name.
Future IAS officer, Shaikh said that he can proudly say his real name now. He is a political science graduate from Fergusson College, Pune.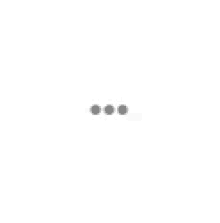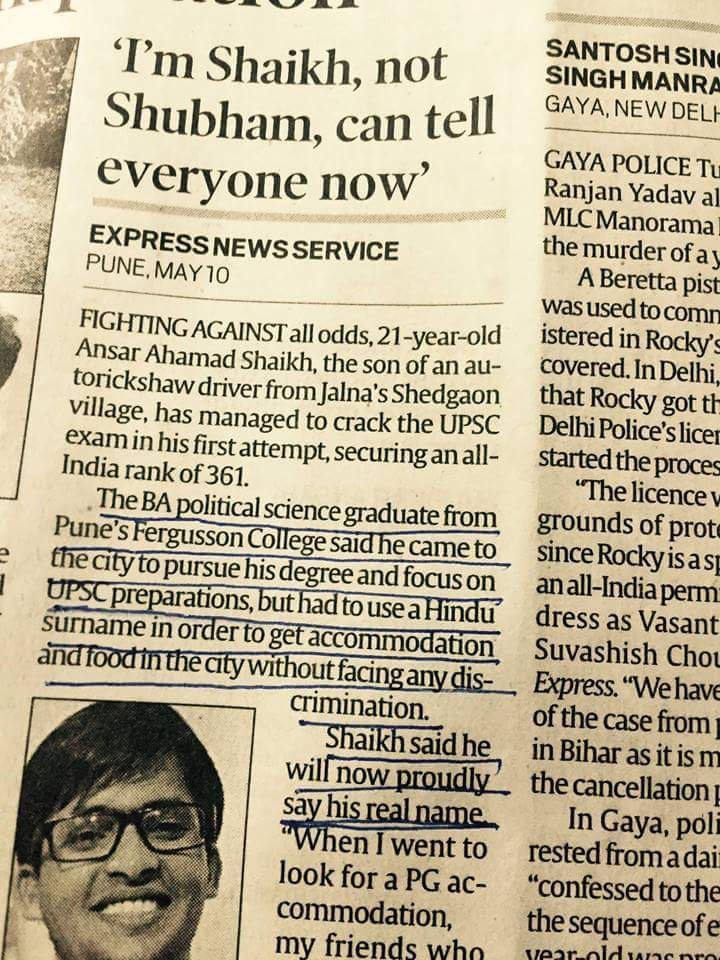 Shaikh hails from a drought-hit Marathwada region of Maharashtra, Shedgaon village in Jalna district. His father works as an autorickshaw driver. Teary-eyed, he said, 
My father has three wives, my mom is the second. In my family, education wasn't so important. My younger brother dropped out of school and my two sisters were married off at an early age and didn't study much. When I called home and told them that I cracked UPSC and in all likelihood will be an IAS officer, they were shell shocked.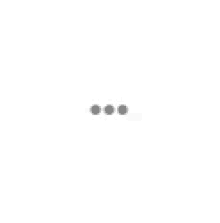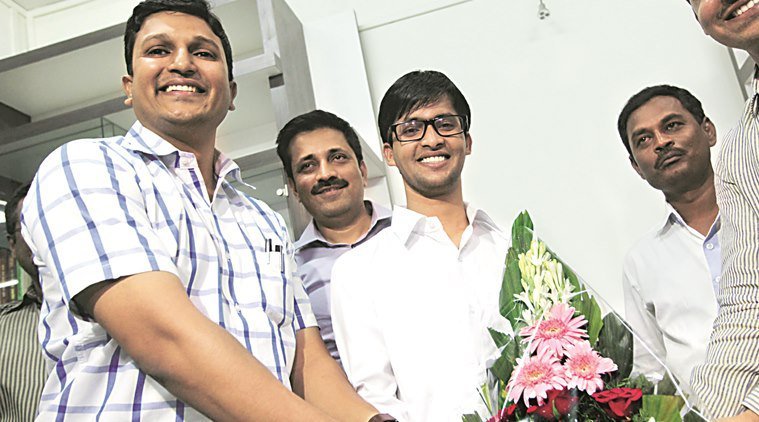 There is no shortcut to success, said the man himself when he was asked about his UPSC preparation. Not only this, he was a topper throughout his school and college and studied for 10-12 hours at a stretch for three consecutive years to reach his ultimate goal. He added, "I think I would tell students to question themselves, Why do they want to be in the system? Once they have answered this question, the path will get clear."
I am marginalised in three categories - I come from a backward region, I am a Muslim and am from a poor economic background.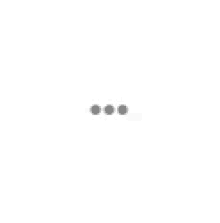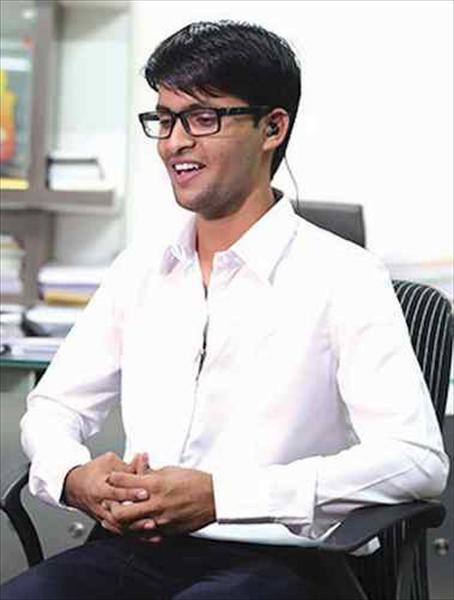 After everything he has gone through, Shaikh plans on working for religious harmony, women empowerment and rural development. He said to Kashmir Monitor:
I want to work for religious harmony, women's empowerment and rural development. As an administrator, I will be able to work on these issues. I want to work for Hindu-Muslim harmony as I have seen religious tension in my village. My sisters were married off at the ages of 14 and 15. My father beats my mother. Therefore I have decided to work for women's empowerment. Farmers' suicides are a serious and administrators can do a lot to solve this issue. I want to serve the people of my country honestly. It takes patience to clear competitive examinations.
As they say, where there is a will, there is a way.