With sexist rules and moral policing acts, we have come across a lot of colleges lately who do not see any problem in imposing absurd rules and regulations in the name of discipline. Remember the circular titled 'Special Instructions For Girls' issued by Chennai's Sri Sairam Engineering College last year?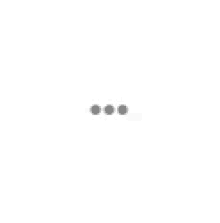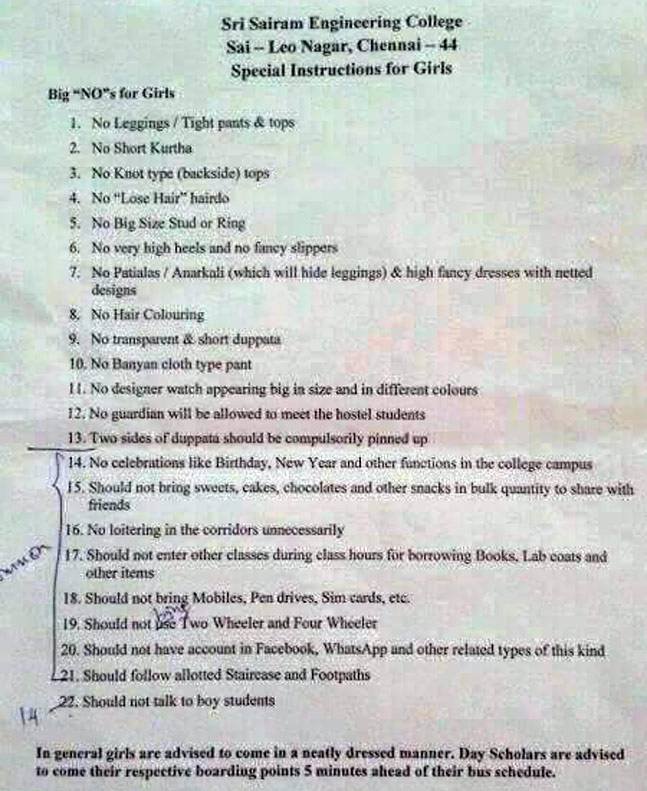 Well, here's a similar misogynistic 'threat' put up by an engineering college.
The National Institute of Technology, Calicut issued a regressive circular on November 22 banning female students from roaming around with boy students inside the college's residential campus.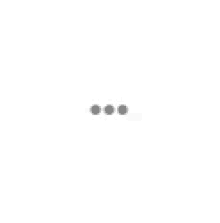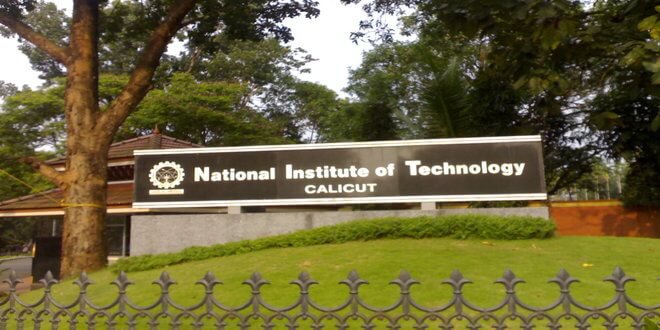 This is what the notice says - 
Inmates of Ladies Hostel and Mega-ladies hostel are strictly instructed not to roam with boy students inside residential campus. We get a lot of complaints in this regard. If any girl found along with boy student inside residential campus, severe action will be taken against her including suspension and expulsion from hostel.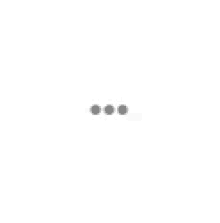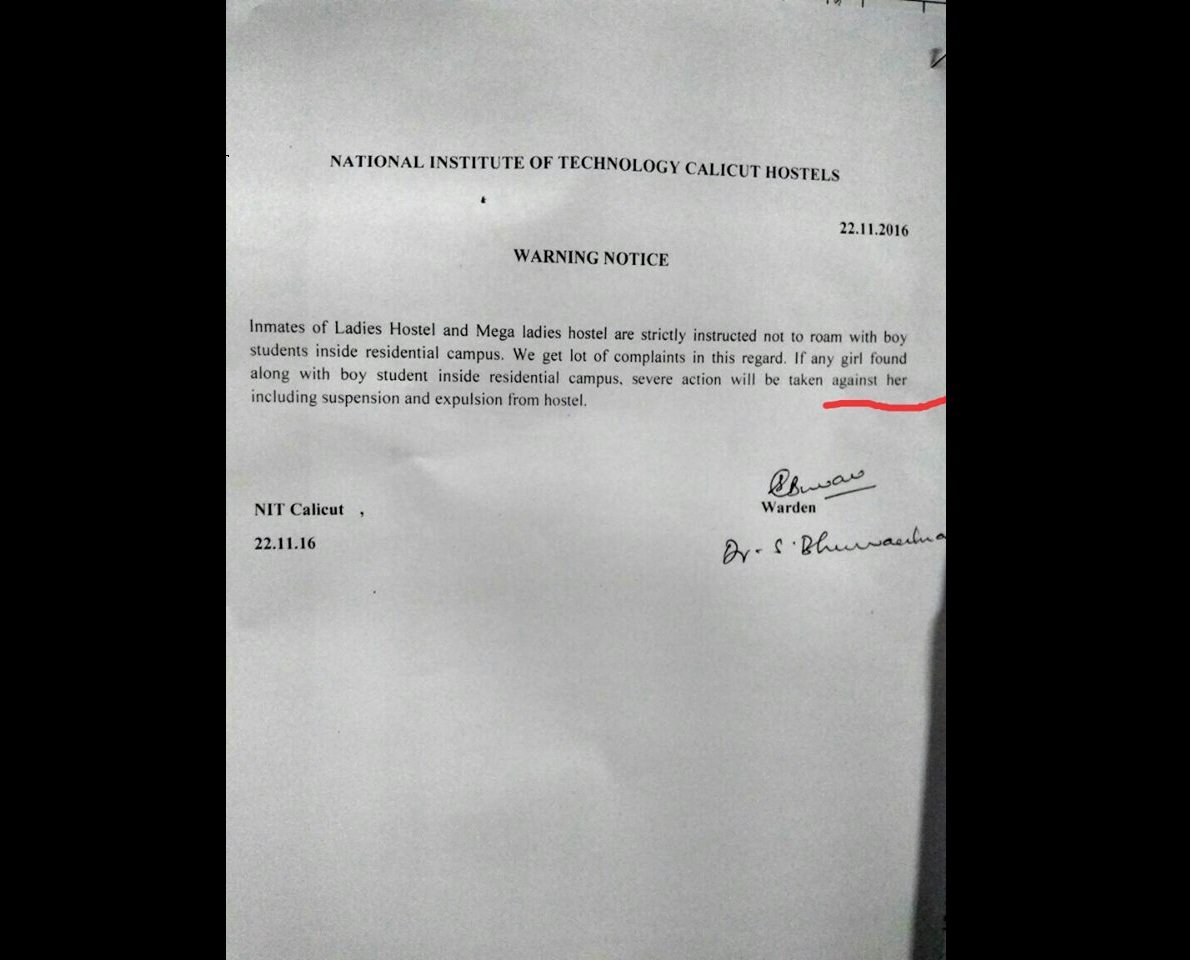 This controversial notice, which was put out by ladies warden Dr. S Bhuvanesvari, is drawing a lot of heat on social media with students and teachers speaking up against the bizzare and discriminatory nature of the 'rule'.
Prof Paul Joseph of the department of electrical engineering condemned the entire act, saying - 
I really wonder where are we going? Some people never understand the changes taking place in our society. Let them suspend some students for walking together, then I will interfere as a citizen of our great India! I really don't know this person who has put that notice!!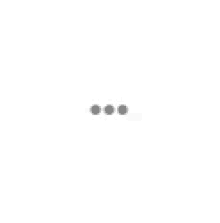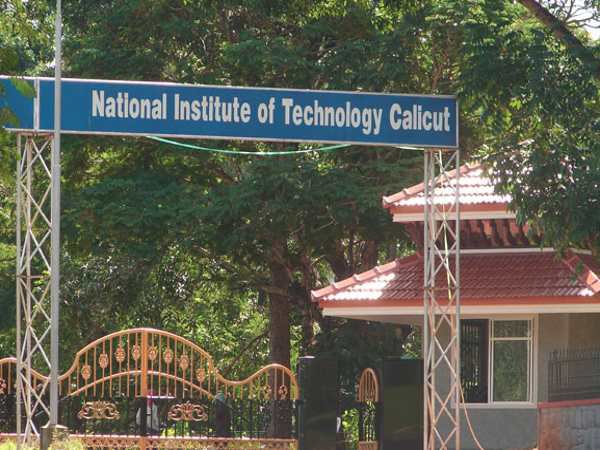 G Unnikrishnan, Dean (students' welfare), said to The Times of India - 
NIT-C had always been fostering gender diversity. The warden... might have only intended to remind students about courtesies.
After serious outrage from students, ex-students, and teachers, the notice was finally withdrawn on Wednesday. The Students Affairs Council of NITC, which played a key role in convincing the college authorities to take down the notice, informed students about the same in a Facebook post.
The notice imposing restrictions on students' movement in the residential campus has been taken down. As soon as the issue came to the notice of the SAC, it was taken up to the chief warden and the concerned authority. The issue was addressed urgently and the authorities have been asked to release a statement regarding the same.
Let's hope this regressive act serves as a lesson for other institutes.