Bangladeshi police stormed a militant hideout in a Dhaka neighbourhood and killed nine suspected Islamist extremists after a gunbattle Tuesday morning, officials said.
"Nine Islamist militants were killed after two hour-long gunfight" deputy commissioner of Dhaka Metropolitan Police (DMP) Masud Ahmed told AFP, adding another extremist was shot and arrested during the raid in Kalyanpur neighbourhood.
Police said they cordoned off an apartment building after suspects threw a small hand bomb at officers who were conducting a "block raid" in the area after midnight.
The Islamist gunmen exchanged fire intermittently throughout the night and shouted "Allahu Akbar" ("God is the Greatest") as the neighbourhood was sealed off by hundreds of heavily armed police and the elite security force Rapid Action Battalion, police said.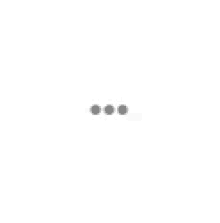 "This morning police launched operation Storm 26 and was able to destroy the militants. We're now sweeping the place," Dhaka additional police commissioner Sheikh Maruf Hasan who led the raid told AFP.
He said all 10 were members of an Islamist extremist group but did not say which group they belonged to.
"Their dress and their slogans before and after the attack all proved that they are members of (Islamist) militant force," Hasan said, adding that they were wearing black tunics and shouting "Allahu Akbar".
Bangladesh is reeling from a wave of deadly attacks by Islamist extremists.
Earlier this month five armed men stormed an upscale cafe in Dhaka's diplomatic zone and killed at least 20 hostages including 18 foreigners, in an attack claimed by the Islamic State group.
(Feature Image Source: AFP)