England's players are not getting their £50 daily allowance while on tour in India. India's players, who are entitled to $100 per day are also not getting cash to spend. In fact, the BCCI, who were first hit by the Lodha Committee's freezing of funds, still haven't come up with an alternate measure for paying players. 
"Cash cards are being arranged for the players. We are trying to provide the facility to the team," BCCI secretary Ajay Shirke was quoted as saying in a Hindustan Times report.
A cash card has to be loaded with cash and is used in swipe machines like any other debit or credit card. And while it's easy to believe that players earning crores of rupees don't really feel the crunch, a light wallet is finally, a light wallet.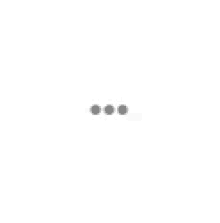 The report also says that the Indian players were initially paid in Rs 100 notes during the first Test in Visakhapatnam - but the cash crunch got worse over the last two weeks. Obviously, the players, closeted in security, will not be lining up at ATMs anytime soon.
Earlier, India skipper Virat Kohli had hailed the demonetisation of Rs 500 and Rs 1000 notes, saying it was one of the best decisions in India's political history.
"For me, it's the greatest move I've seen in the history of Indian politics by far, hands down. I've been so impressed by it. It's unbelievable," he had said on the eve of the second Test against England, which India won, to take a 1-0 lead in the five-Test series.
"I was taking out my old money while paying my hotel bill in Rajkot. I forgot that it's not of any use anymore. I could have actually signed on it and given it to people. It's that useless now," he had said on a lighter note.
Click here to read the full Hindustan Times report.
Feature image source: Reuters