Now, Janata Dal (United) MLC Manorama Devi, whose son Rocky Yadav was arrested on Monday for allegedly shooting a 19-year-old boy in Gaya, is on the run, reported Times of India. 
She was suspended from the party for 'protecting a murder accused' and after 18 Indian Made Foreign Liquor bottles were recovered during a raid at her residence to find her absconding son.
State unit JD (U) president Bashishtha Narain Singh told The Times of India that the suspension was ordered after reports said that she had shielded her son and also violated the oath taken by Bihar lawmakers against alcoholism.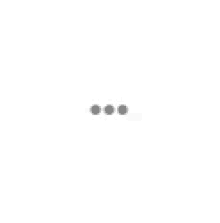 An arrest warrant was also issued by the Gaya district administration against the lawmaker for violating the law. The state of Bihar had recently imposed a blanket ban on the manufacture, sale, purchase and possession of liquor, reported India Today.
Soon after the warrant was issued, the JDU lawmaker went into hiding. Her house has been sealed and the police is now searching for the fugitive MLC.
On 7th May, the lawmaker's son Rocky Yadav allegedly shot at a 19-year-old boy for overtaking his SUV. Soon after he went into hiding. On Monday night, three days after the incident, Rocky was finally arrested.