President Barack Obama cracked jokes and poked fun at rivals Saturday in his last appearance as US leader at the White House Correspondents' Association dinner, ending his performance with a mic drop and the words "Obama out."
He poked fun at himself, the Democratic and Republican presidential candidates, and even reporters. 
He also spoke about how he had aged on the job and how in his final year, his approval ratings have been rising. "The last time I was this high, I was trying to decide on my major," Obama said, a reference to smoking pot in college.
Here are the funniest bits:
On Hillary Clinton
"Here we are. My eighth and final appearance at this unique event," Obama said. "If this material works well, I'm going to use it at Goldman Sachs next year. Earn me some serious Tubmans."
That was a jab at Hillary Clinton, criticized for not releasing the transcripts of speeches to the bank she delivered in 2013 and for which she was reportedly paid $675,000. And 19th century abolitionist Harriet Tubman will soon appear on the $20 bill.
On Bernie Sanders
Democrat Bernie Sanders - who wore a suit and tie instead of a tuxedo - was the sole presidential candidate present.
"Bernie, you look like a million bucks. Or, to put it in terms you will understand, you look like 37,000 donations of $27 each," Obama said, a reference to the flood of small contributions to Sanders' insurgent campaign.
"I am hurt though, Bernie, that you have distanced yourself from me. That's not something that you do to your comrade," Obama added.
On Donald Trump
Trump, a frequent event guest, was absent on Saturday. He was the target of some pointed jabs at the 2011 dinner and said he would not attend this year's event.
Obama said that he was "a little hurt" that Trump was absent. 
Contrary to what critics say, Obama said that Trump has foreign policy experience.  
"He has spent years meeting with leaders from around the world -- Miss Sweden, Miss Argentina, Miss Azerbaijan..." a reference to Trump's role in beauty pageants.
The president also mocked reporters for giving Trump so much coverage, noting that the bombastic billionaire has received "the appropriate amount of coverage befitting the seriousness of his candidacy. You all ought to be proud of yourselves."
On Trudeau
Last but not the least, Obama also managed to squeeze in a Justin Trudeau joke.
"Somebody recently said to me, 'Mr. President, you are so yesterday. Justin Trudeau has completely replaced you. He's so handsome, he's so charming. He's the future,"' Obama said.
"I said, 'Justin, just give it a rest." 
On Prince George
Obama also made a hilarious joke about his meeting with two-year-old Prince George - son of Prince William and Kate Middleton - who showed up in a dressing gown to meet the US president.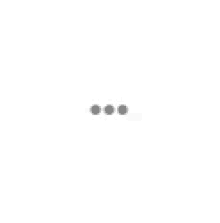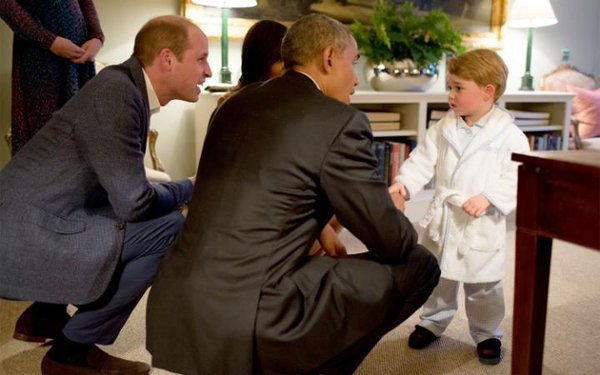 "It's not just Congress. Even some foreign leaders they have been looking ahead, anticipating my departure."
"Last week Prince George showed up to our meeting in his bath robe. That was a slap in the face. A clear breach of protocol."
Obama signs off in style
Obama ended with the words "Obama out" followed by a microphone drop, a celebrity and pop culture way of saying that the performance was so good there is nothing to add.
A slew of Hollywood A and B-list celebrities were among the 2,600 dinner guests, including Will Smith and his wife Jada Pinkett Smith, Helen Mirren, Bryan Cranston, Rosario Dawson and Priyanka Chopra. "Star Wars" actress Carrie Fisher came with a French bulldog name Gary.
Also present: singers Aretha Franklin and Gladys Knight, and sports celebrities including US football star Hope Solo.
Lost among the glitterati and big names, there were also some White House correspondents.
(Feature image source: AFP)