A typical day, of the gleaming new pub Office Office owners, Bhanu Nehra and Gayatri Masand starts with a couple of calming hookah puffs before the tedious day ensues. Settled on a plush leather sofa, side by side, the duo go through back to back meetings throughout the day regarding the lounge in making.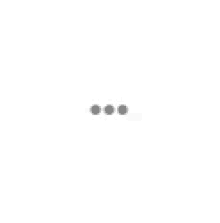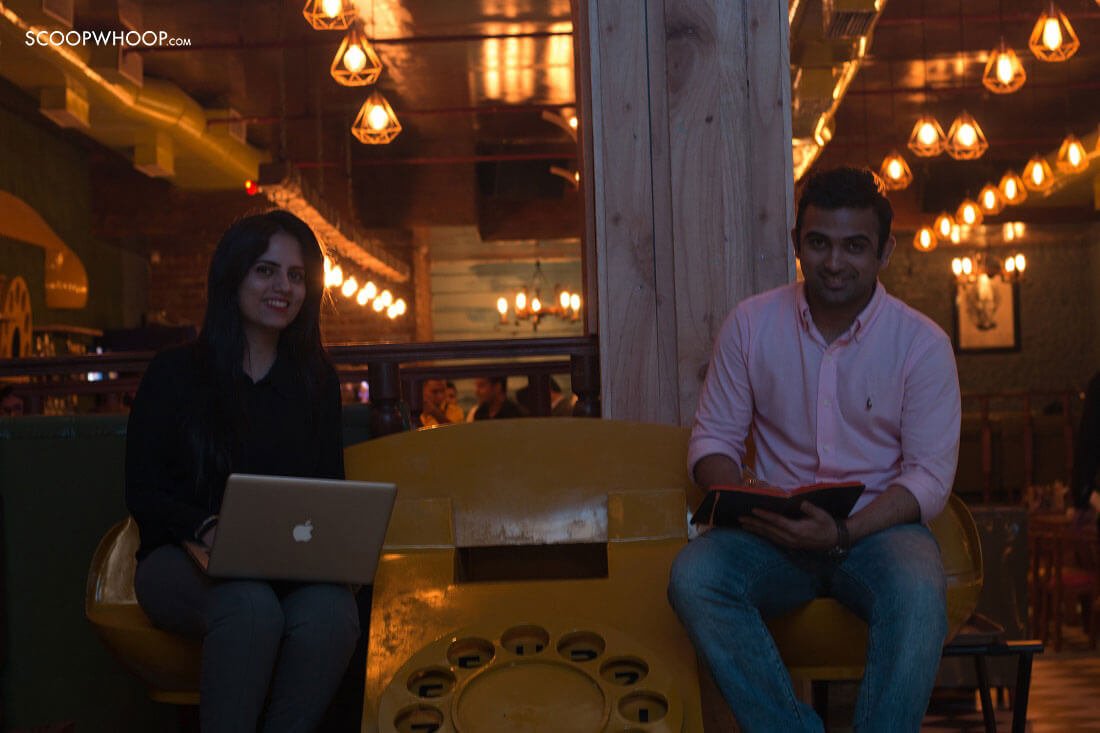 Office Office, the new co-working space cum lounge slash pub in Janpath, is a novel concept in India, and the only one of its kind in Delhi. Aimed at people who want to use the words 'work' and 'fun' in the same sentence and youngsters brainstorming and feeding the startup culture in India, Office Office identifies and caters to the corporate crowd.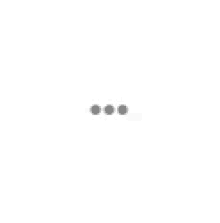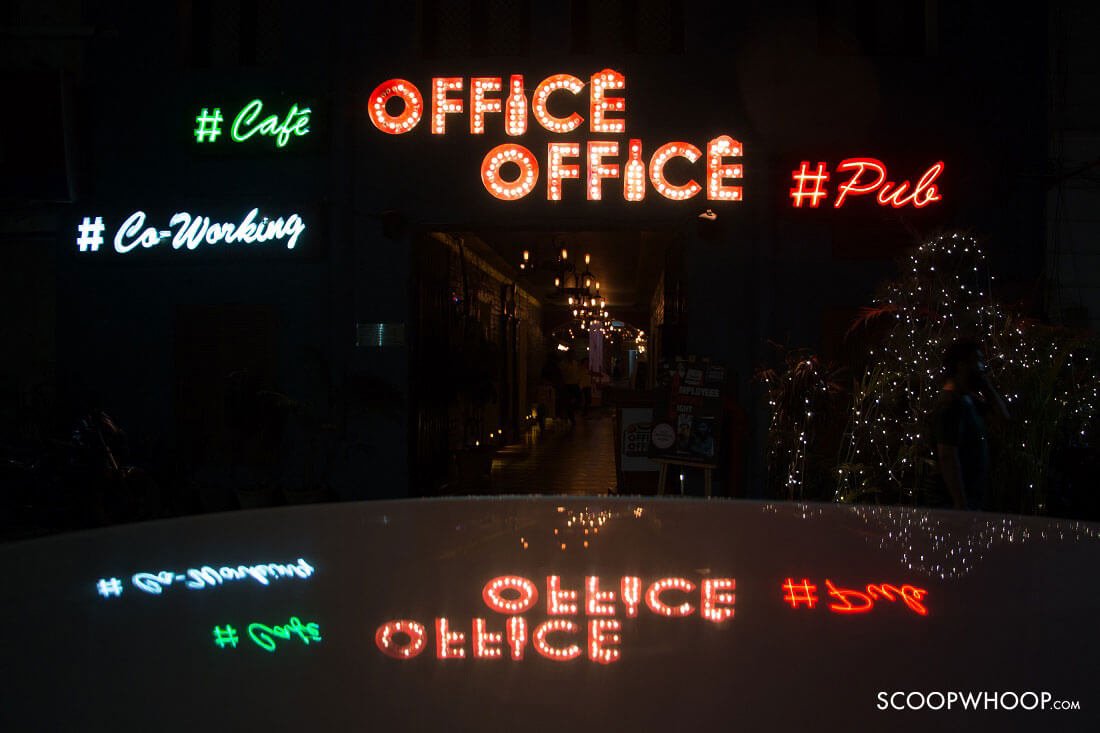 Nehra already has a firm footing in the cafe business and plenty of experience to go with it from his former ventures like The Arab Street near South Campus and Mia Bella, a beautiful rooftop restaurant overlooking the placid lake in Hauz Khas; his focus is now on offering the corporate crowd a place where they can work during the day and let their hair down to some live music and good food in the evening.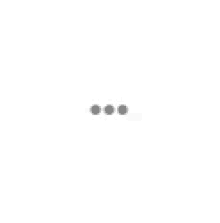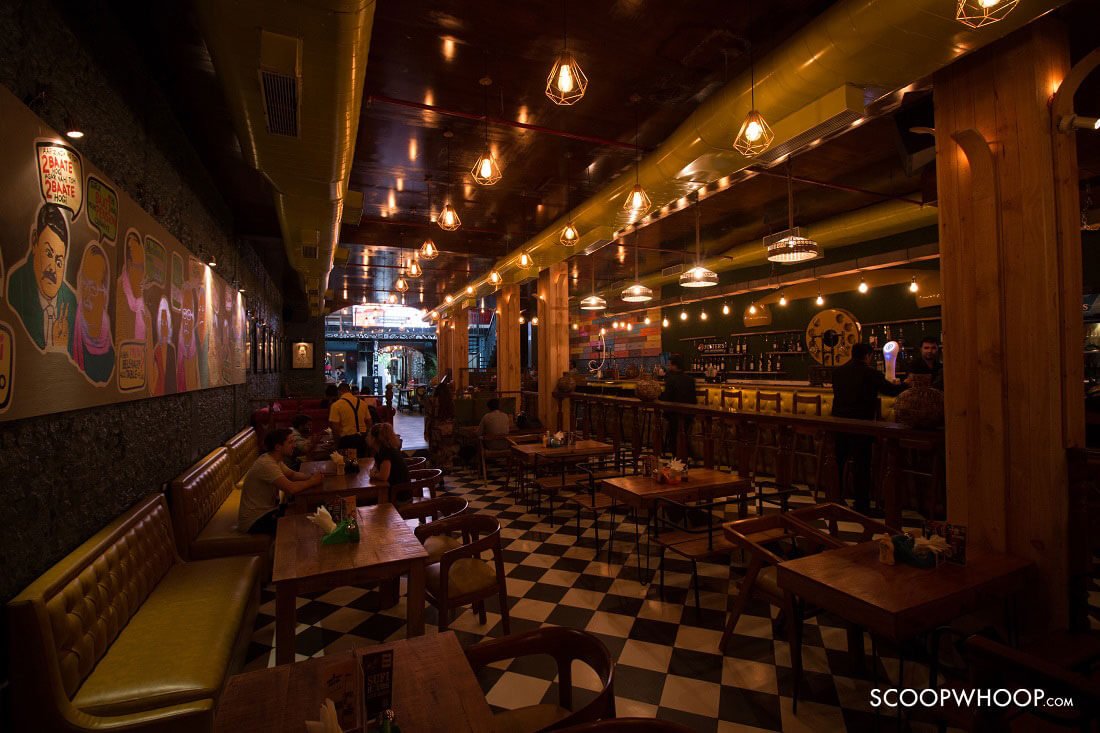 Startups face the primary problems of meagre funding and lack of office space to work in; this is where Office Office comes to their aid. Startup entrepreneurs can come in by 11 am, settle down in the cosy corner sofas with tables and start working.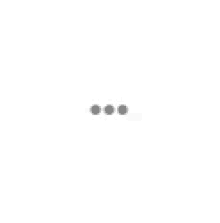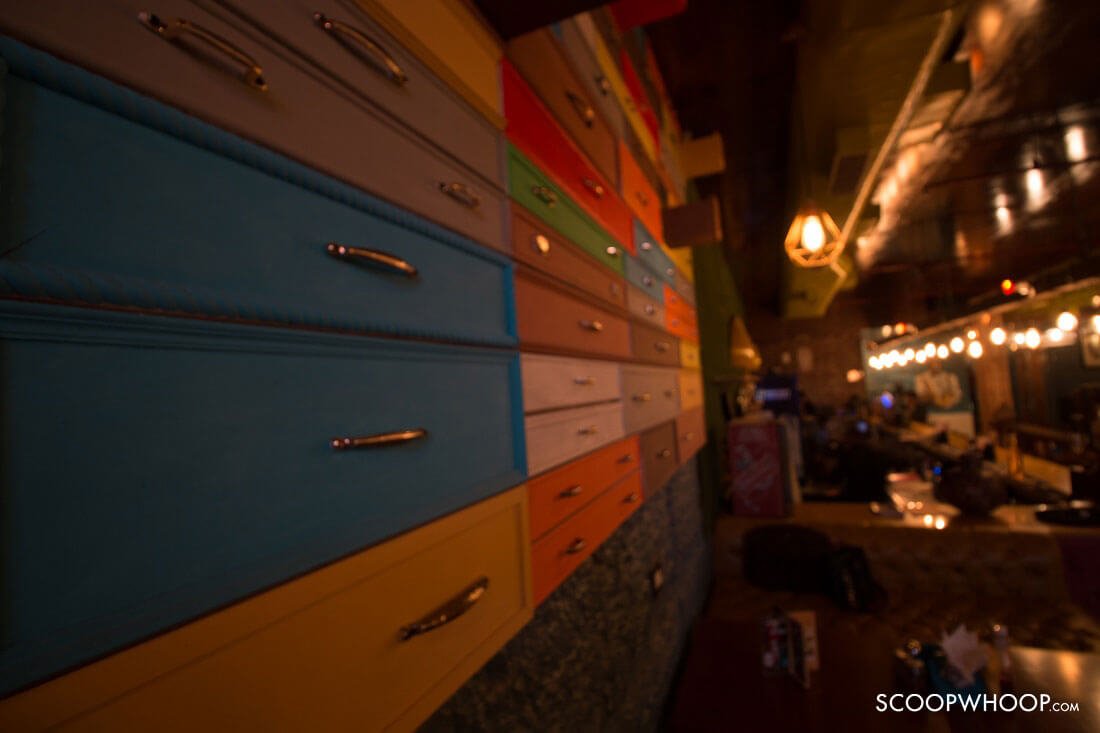 There is free WiFi available, along with printing facilities and a cabin room in the making for those long sessions of brainstorming. A punching bag hangs in the corner for some much needed stress-related venting.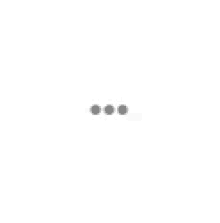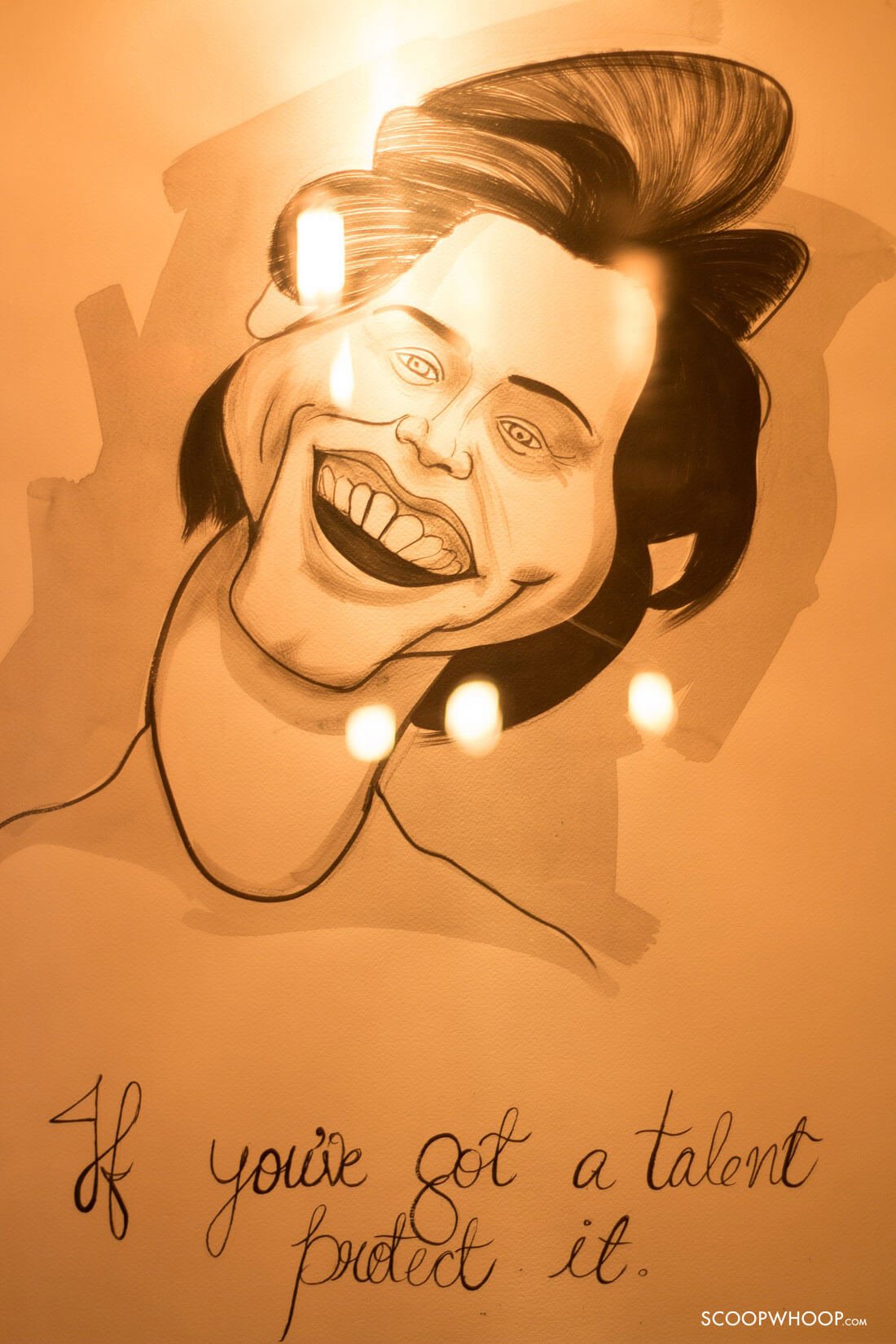 As evening dawns and quirky bicycle chain lamps are turned on, there is a clink of bottles at the bar as people trudge in to unwind with a drink or two at the glistening bar.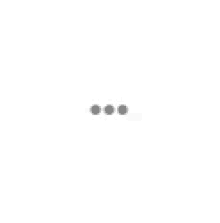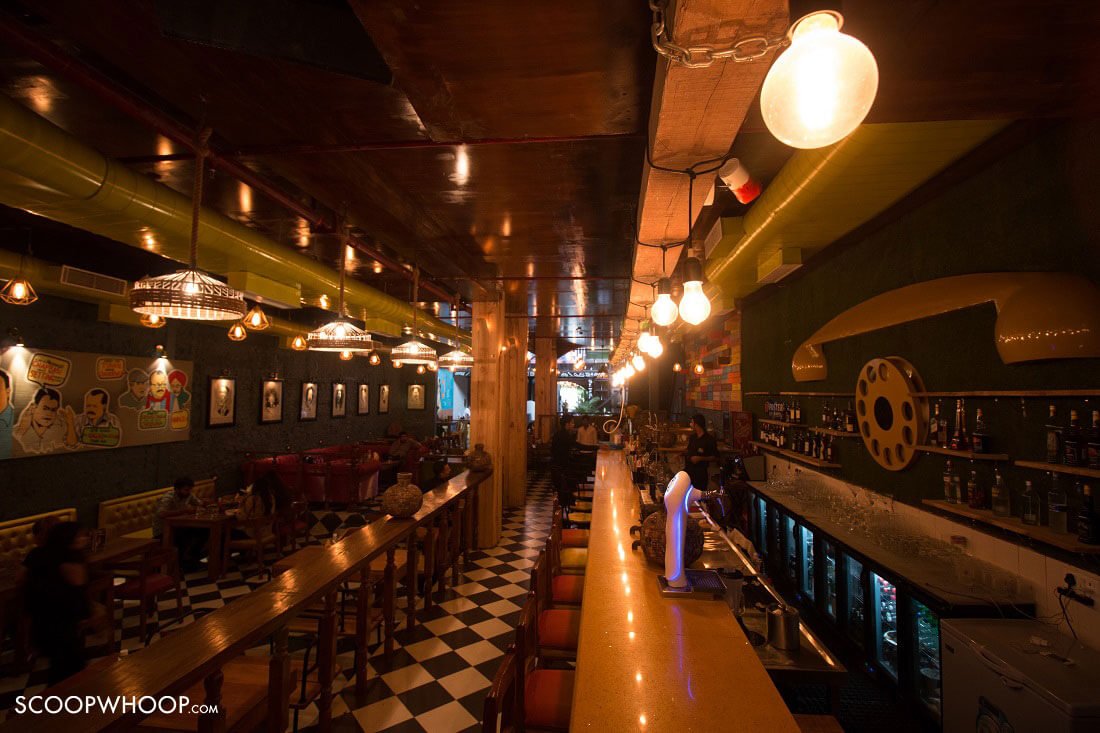 An eye-catching rotary dial of a telephone keeps revolving right in front of the bar.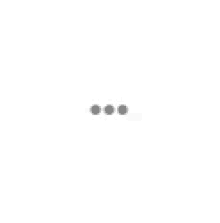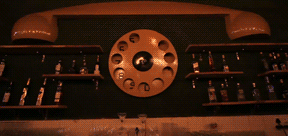 A young band Peprico, sets up their instruments as people soak in the ambience and settle down for a night of good music, food and company.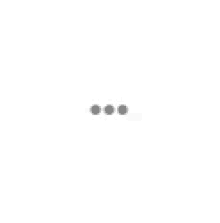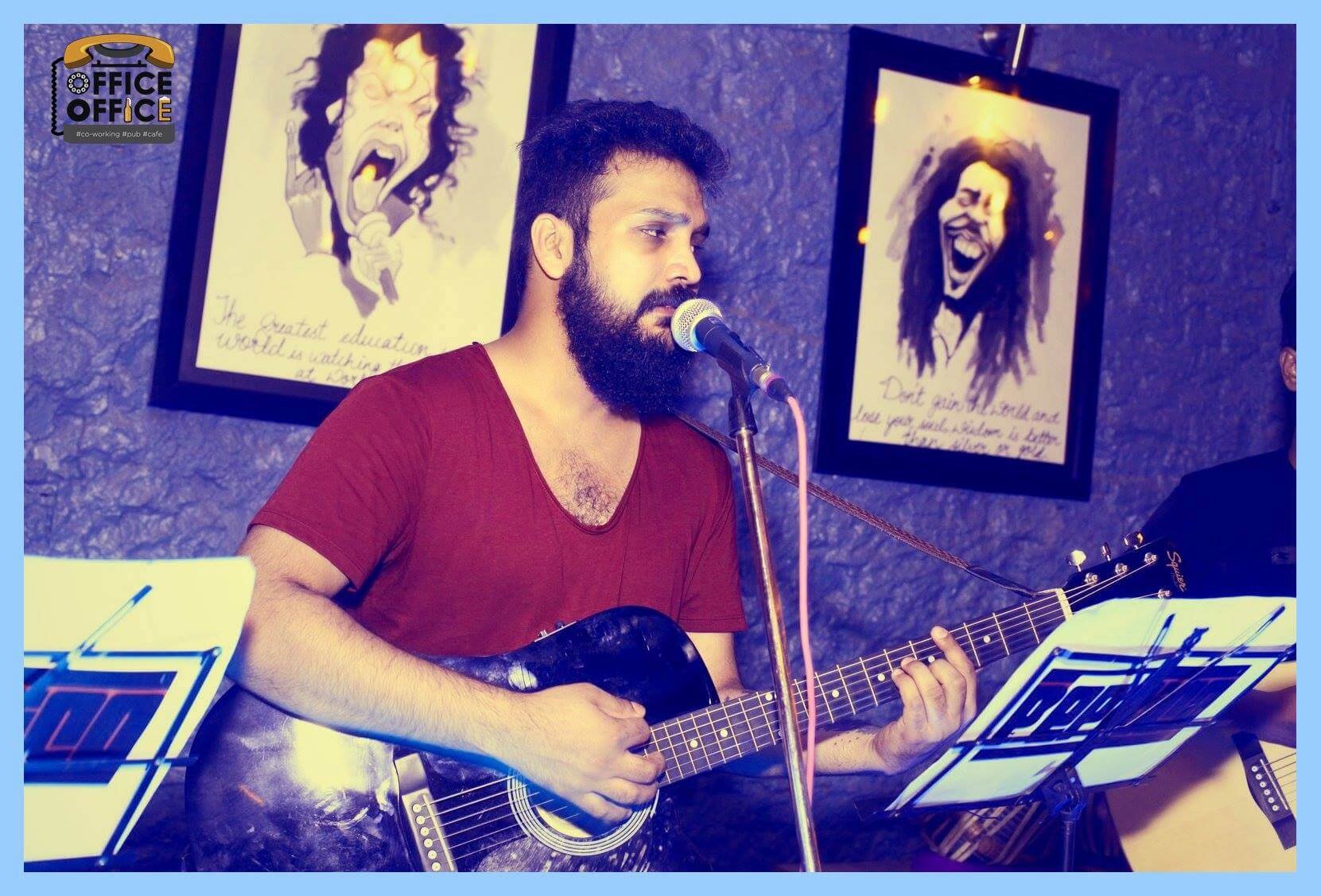 Gone are the days when people used to shuffle into office at 9 in the morning and shuffle out at 5pm. A few jokes by the watercooler was what office culture consisted of. With young people at the helm of several corporates, office culture has transformed radically.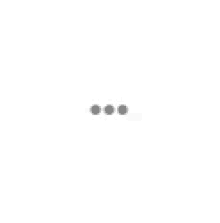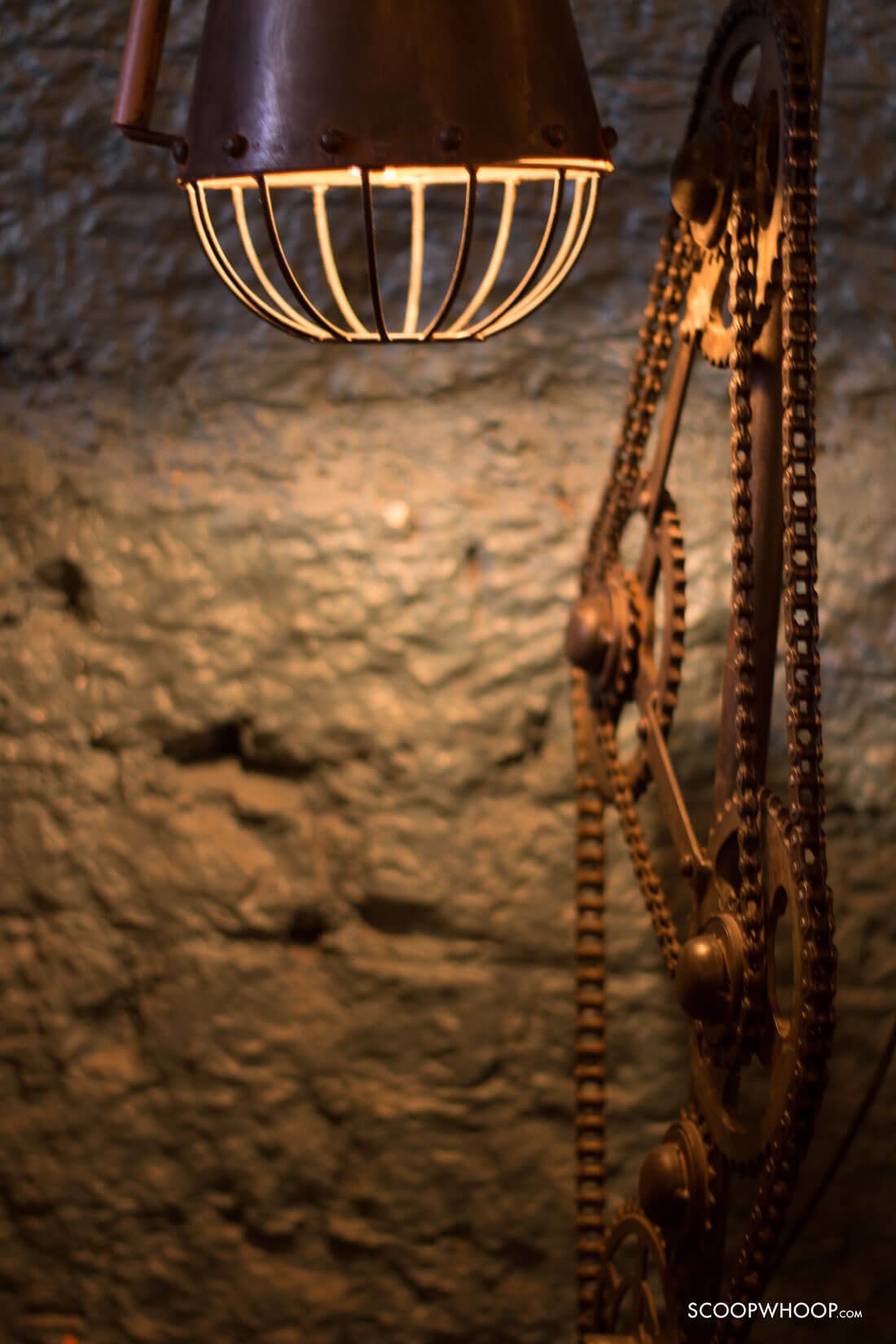 The motto now is 'Work hard, party harder'. So daytime is for serious work and evenings are for going out with colleagues and bosses and interacting with them over drinks.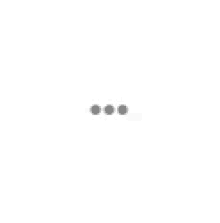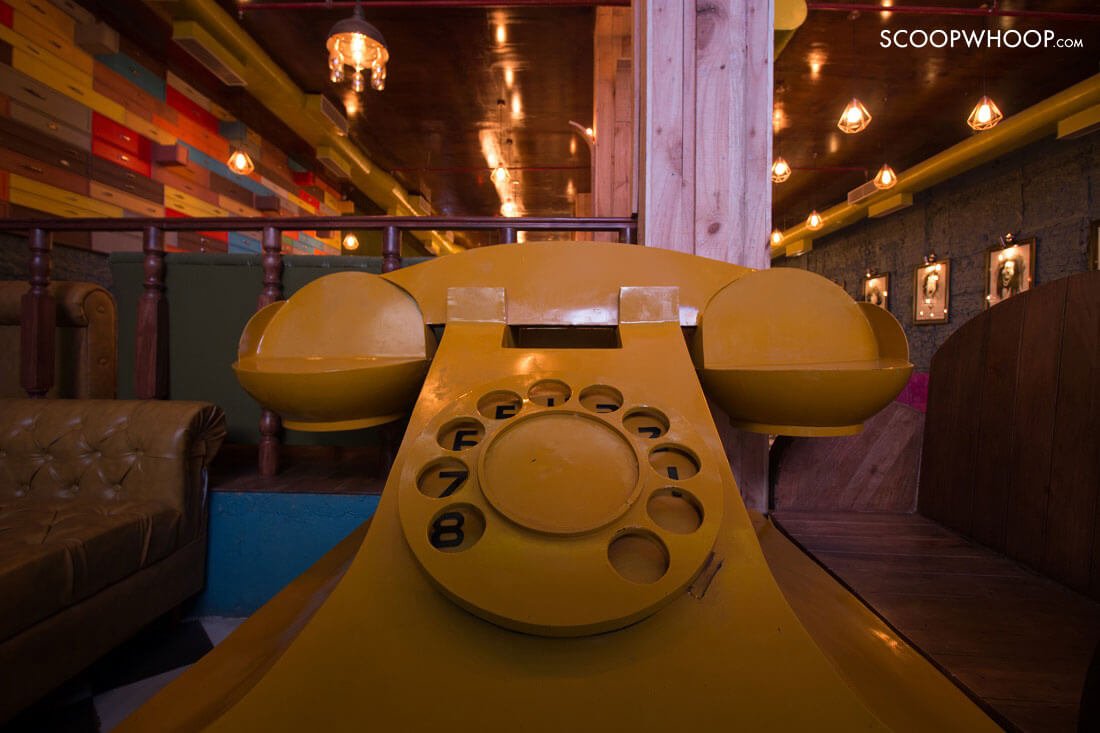 This is the kind of camaraderie Office Office aims to promote by introducing Employee-Boss nights every Wednesday. The lounge has come out with several incentives to promote employee-boss bonding by coming up with activities like contests of best dressed corporate who take home a bag of goodies from the lounge.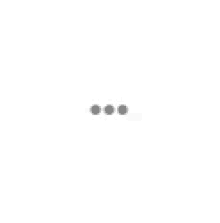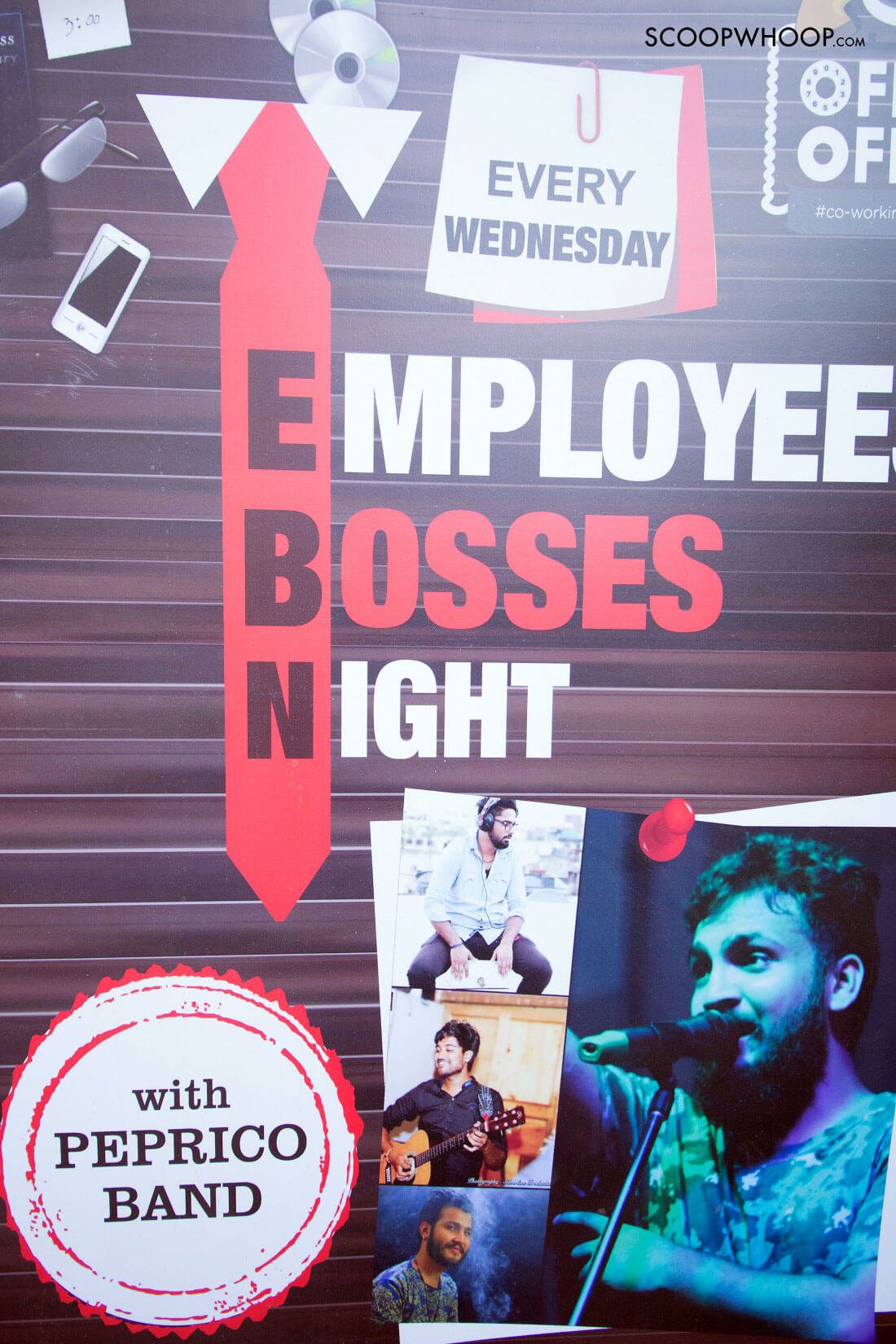 Take a selfie with the otherwise grim boss at the huge selfie phone and get a flat 20 percent discount on food and beverages. Shots are priced at 199 for you to get pleasantly tipsy as live bands belt out foot-tapping music.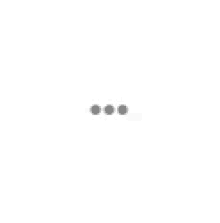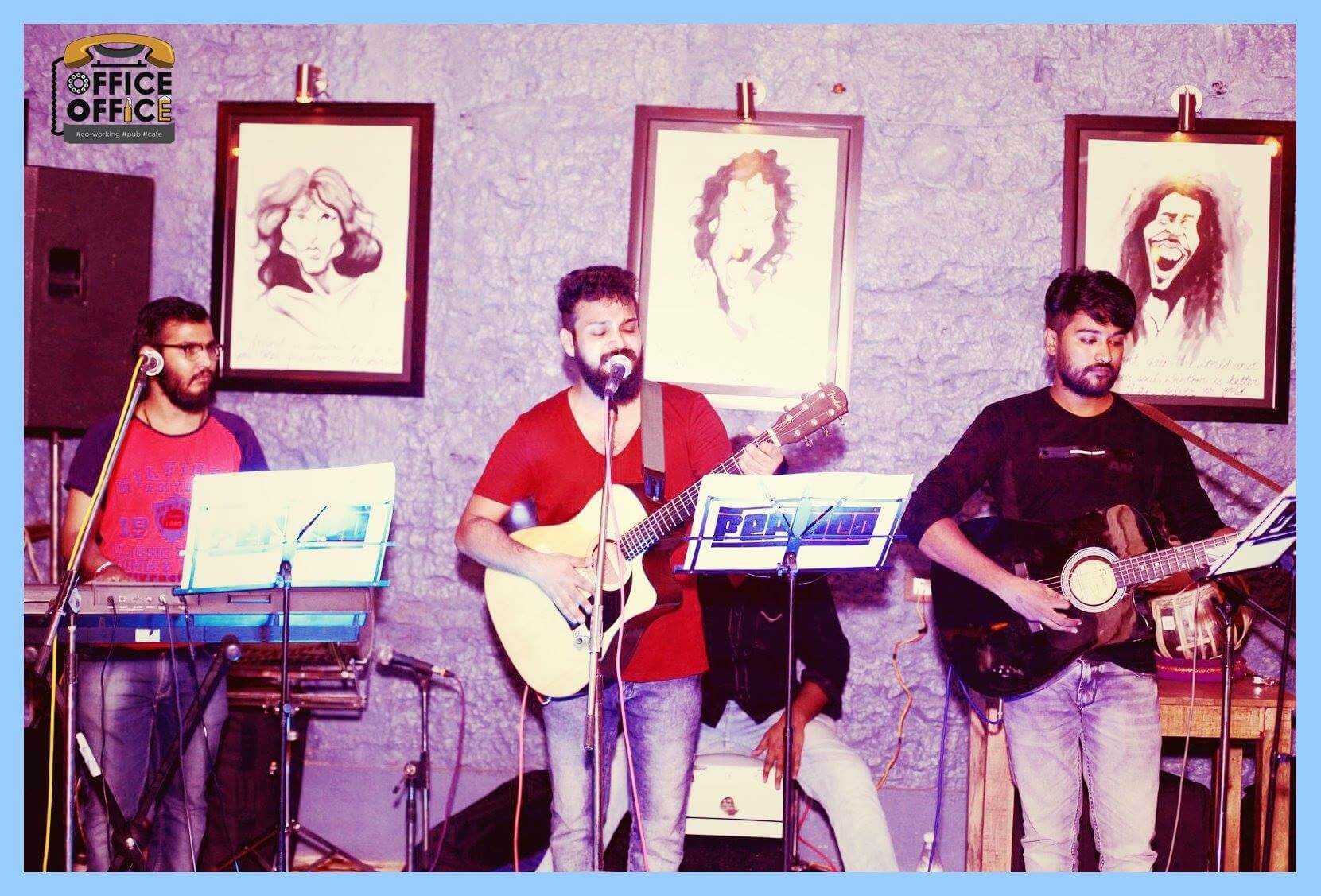 The decor is in keeping with the audience the lounge wishes to usher in. It's a spacious place with wooden tables fitted with desks to store those elusive staplers, pencils and erasers in and clunky telephones from the early 1900s act as tissue holders.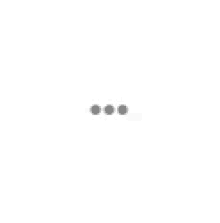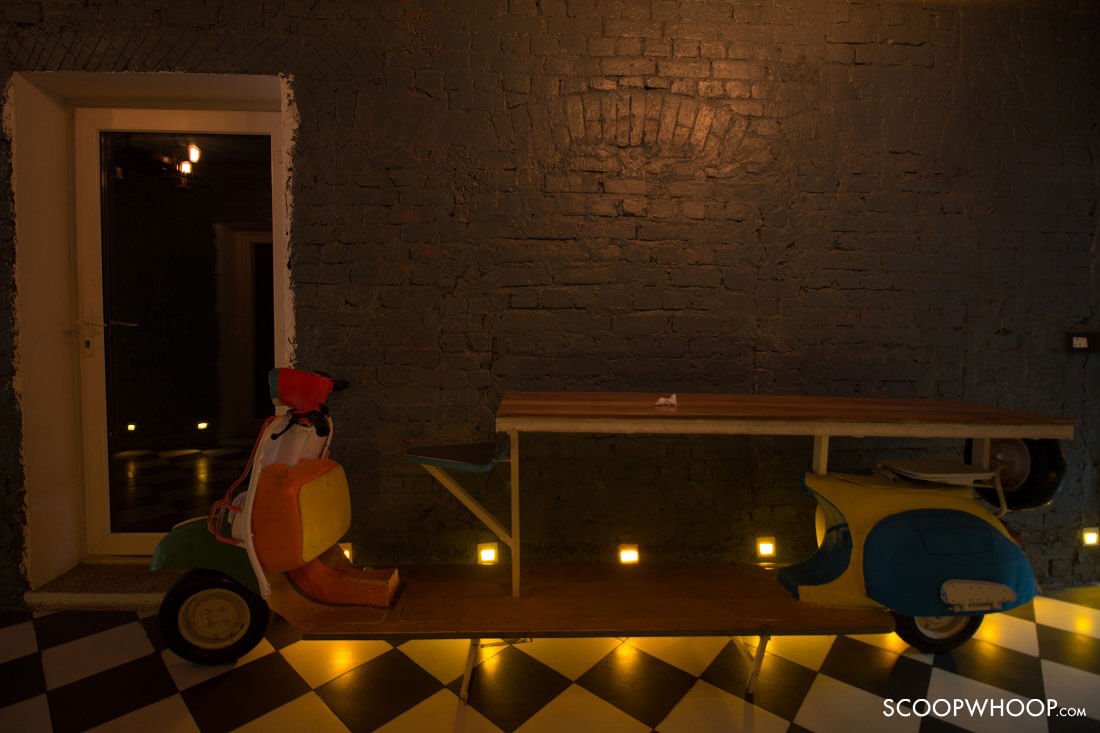 There is a huge telephone with two seats on either side in case you need a break from sitting on the sofas and a punching bag with the word 'Boss' on it to take out your frustration for that last minute assignment he gave you.
In a conversation with ScoopWhoop, a grinning Bhanu Nehra says, 
"Things like the punching bag and the cheeky slogans across the lounge like 'Boss ka chamcha' bring a smile to peoples' faces, even bosses. In fact, just the other day one of my employees told me he gave the punching bag a few good punches because I had chided him for something!"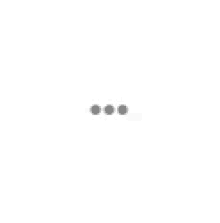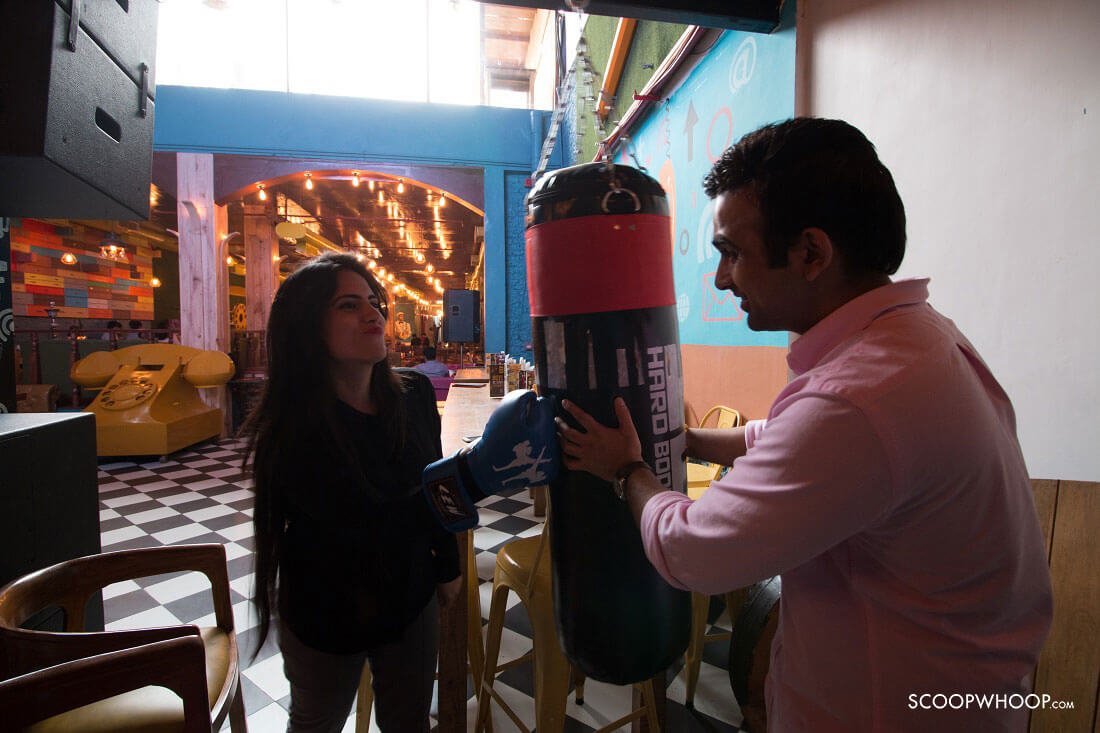 The lounge partly inspired by the old sitcom Office Office has walls adorned by quirky Musaddilal quips and inspirational quotes by well known celebs to keep you motivated throughout the day.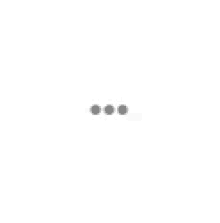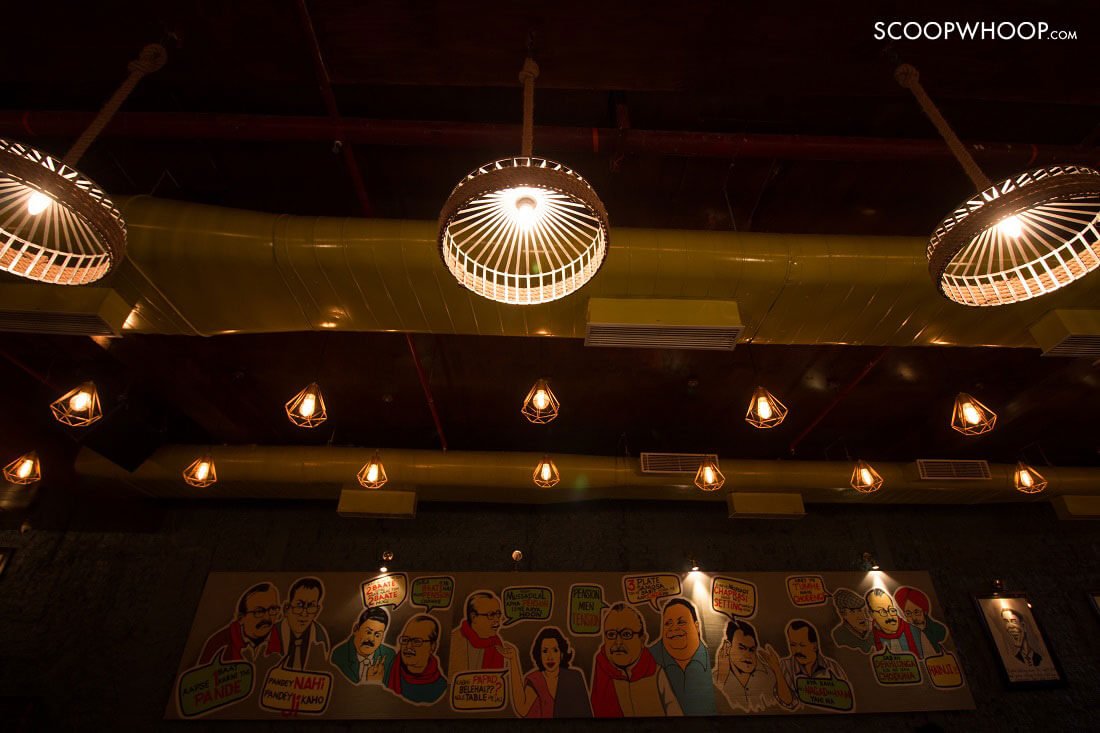 There are giant hookahs for the occasional puff or two during a break and a fully stocked bar to drink your office worries away. Plenty of natural sunlight floods in from its entrance making the place vibrant, colourful and energetic; an ideal workplace environment by day and a happening pub by night.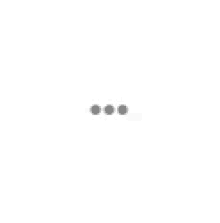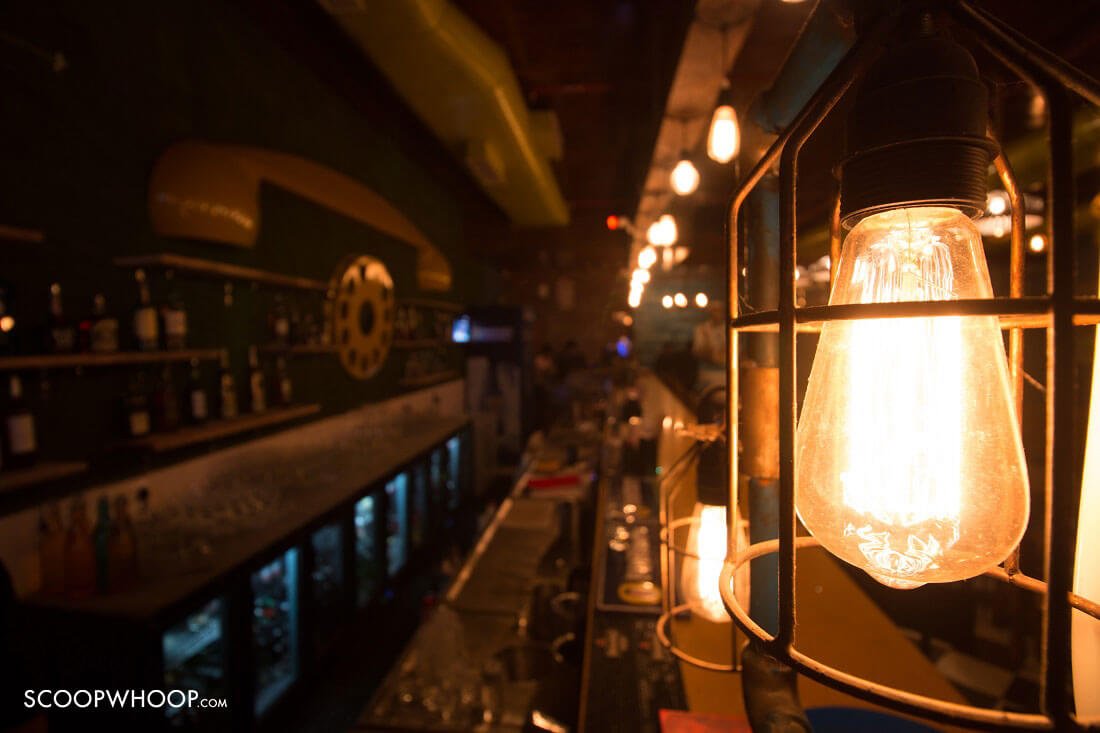 The art 'galli' at the back entrance of the lounge is a treat to walk through. Paintings by artists adorn the stark white walls lending them a splash of colour.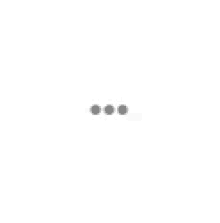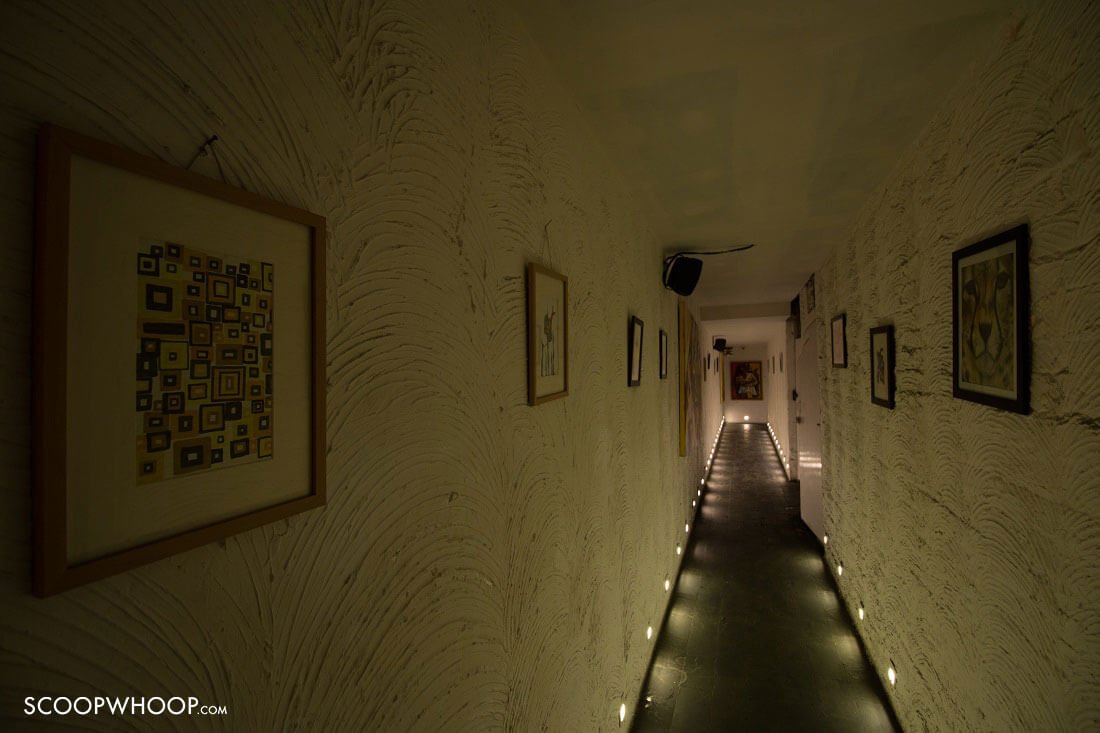 The food is again in sync with the office theme. The menu has items like Pandeyji Ke Samose for that binge eating bout of fried snacks and expanding waistline as you work away. The Aloo Tikki Chaat or Maggi you loudly call for is also available with a wide variety of seriously tempting burgers, platters and drinks. We sampled the Non Veg Mezze platter and it did not disappoint. A variety of juicy kebabs arrived with soft pita bread and creamy hummus, a yummy eggplant dip and tzatziki with kibbe which came on a file holder.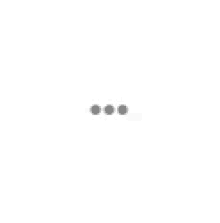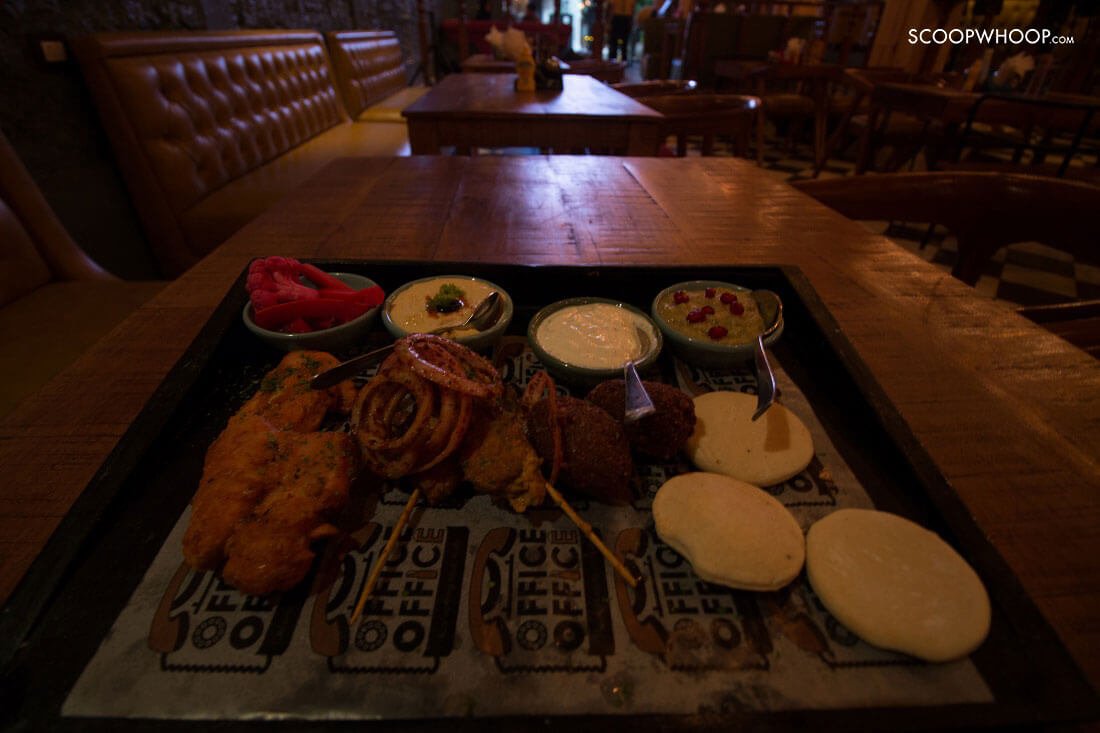 The Aloo Tikki Chaat with bits of crispy tikki, tangy chutney, yoghurt and chopped onions made for the perfect office snack.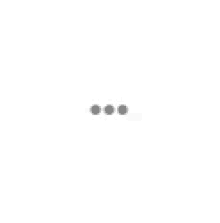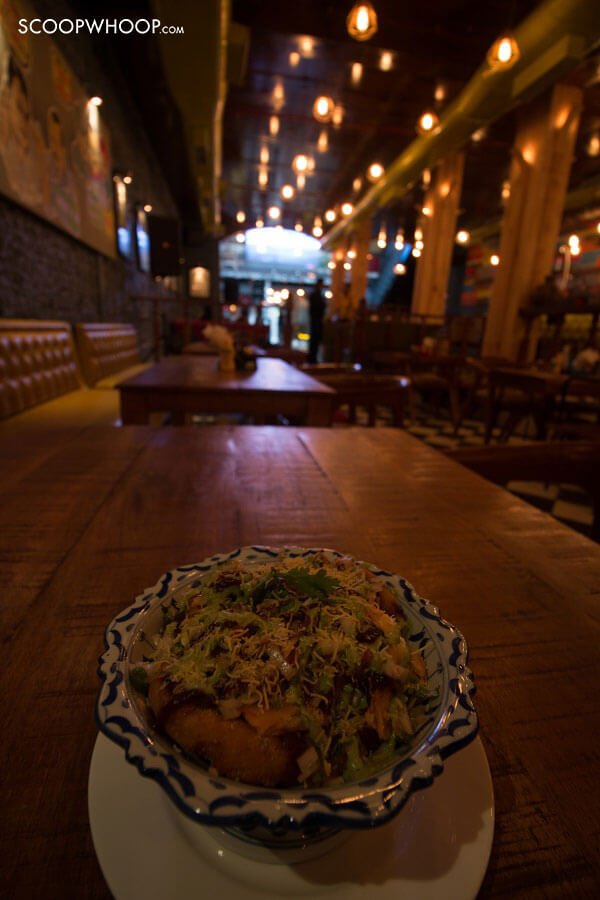 The 'Kala Khatta' came with a punch of chat masala, kala khatta, soda and watermelon chunks. A shake named 'Ladies Weekness', a dark chocolate truffle shake came with a slice of dark chocolate cake and generous dollops of fresh cream with colourful sprinkles. The bar menu is stellar with the classic Manhattans and flaming shots to keep you happy and high.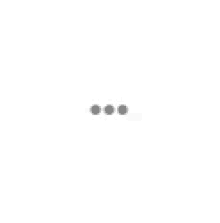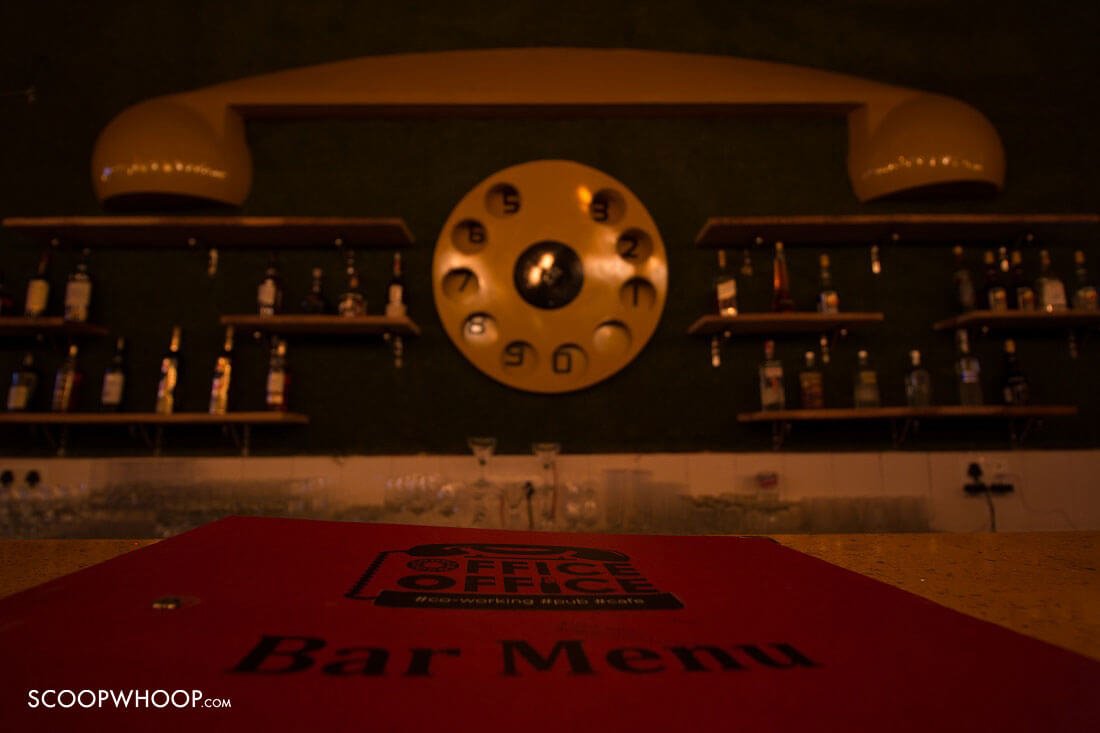 The lounge has ambitious plans to keep their audience hooked. Along with the employee-boss nights with live music in place on Wednesdays, Friday nights are reserved for soulful Sufi music. There are plans to unveil movie nights on Sunday on their giant flat screen with classics like Sholay and DDLJ.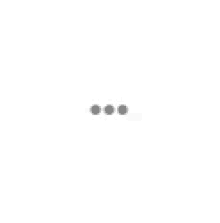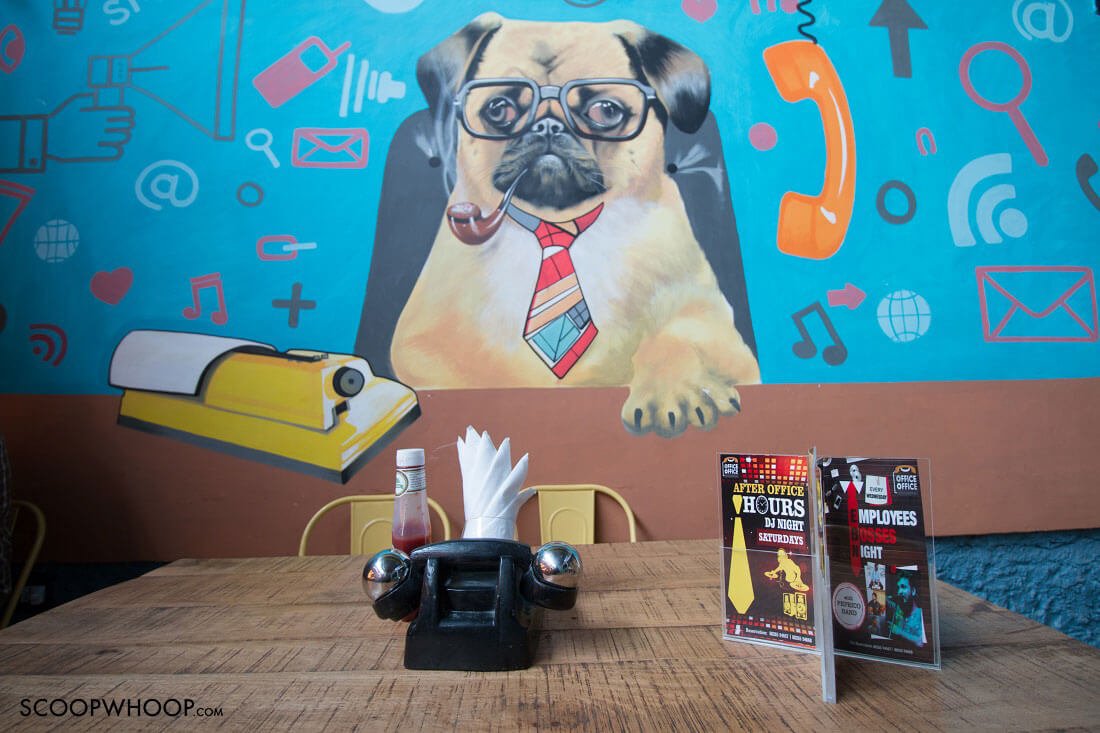 Nestled among huge steel and glass conglomerates, the jazzy Office Office has some serious challenges. The average working crowd pops into Cafe Coffee Day or Barista for a quick lunch and a coffee and this is the crowd Office Office aims to draw in gradually. It's a novel concept for many and a small customer base is gradually building.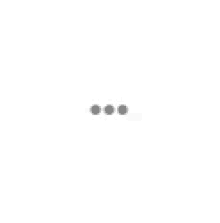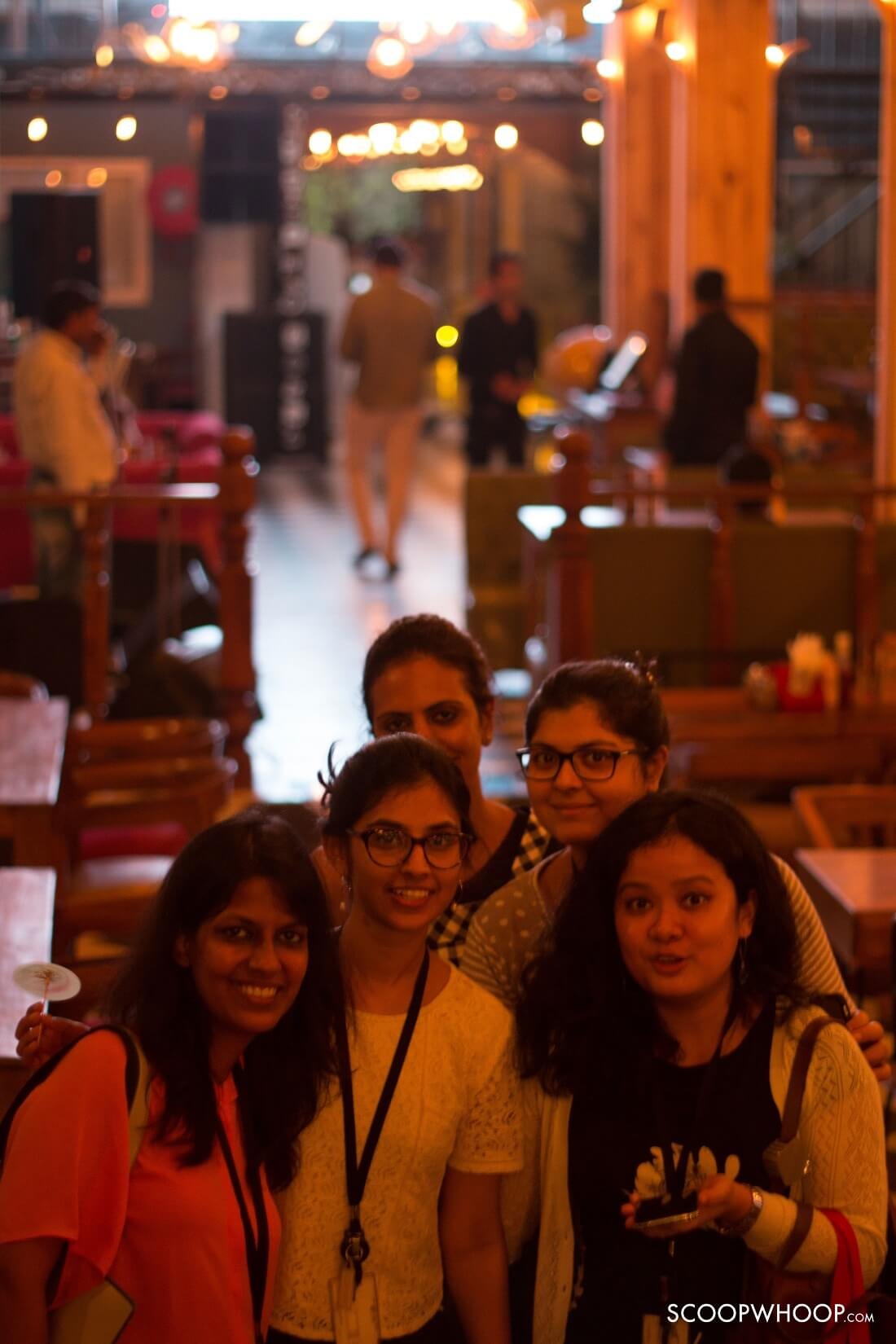 As Prachi Tulshan, who had come in with her friends for a bite puts it,
"The place is lively and great to chill at. What's more is the food is great and doesn't burn a hole in your pocket."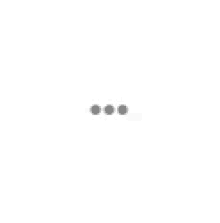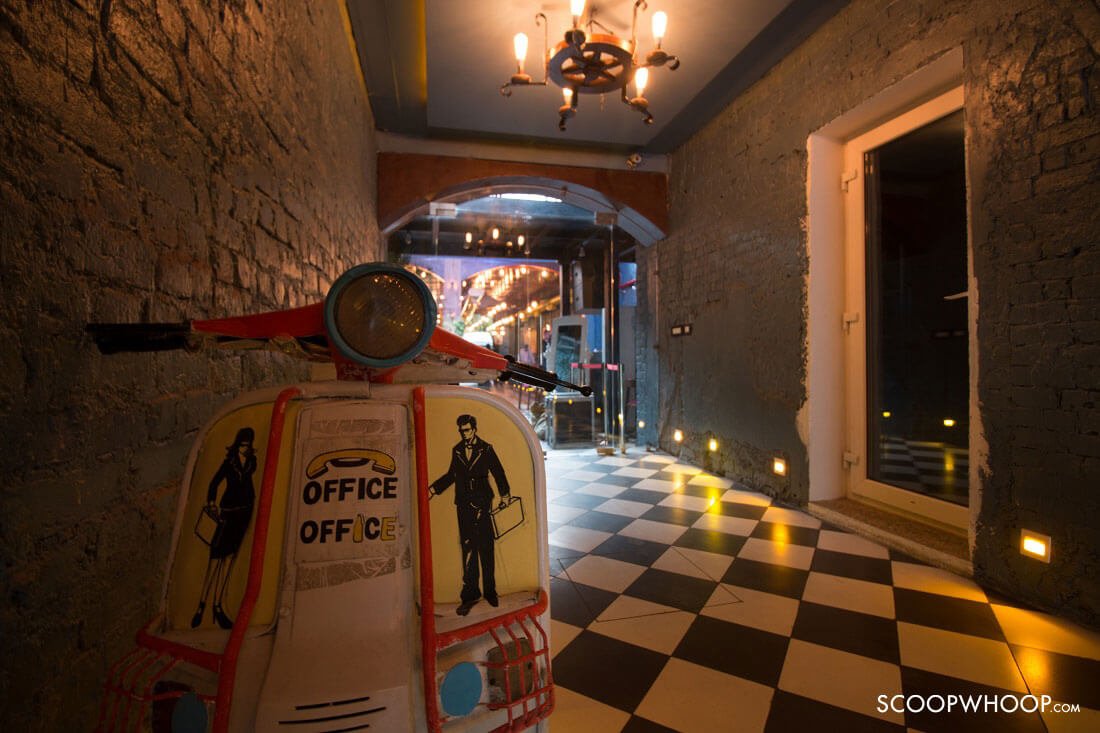 As they say happy employees make for a happy and productive workplace, so walk into the swanky lounge, flash your corporate ID, get a free beer and chug it happily with your boss by the giant telephone. 
All photos by Ahmed Kamal Saifi