A tactical masterclass - that's what Italy produced against Spain to knock the defending European champions out of Euro 2016 - condemning Andres Iniesta and Co to their first knockout defeat (2-0) in ten years. 
Italy manager Antonio Conte has a side bereft of stars but one which follows his instructions to the letter. And of course, they have Gigi Buffon, the 38-year-old goalkeeper who seems to get better with age.
So how did Spain, a mighty force of possession and domination, fail so miserably to an Italian side which has Grazziano Pelle (Southampton) and Eder (Sunderland) as strikers?
OUTRUN
When it came to desire, Italy showed a lot more than Spain. They won more tackles (32%-30%), made more interceptions (19-8), more blocks (16-6) and more clearances (23-16). The three-man defence, made of Giorgio Chiellini, Andrea Barzagli and Leonardo Bonucci were impeccable, putting their bodies on the line. Chiellini also scored the opening goal - again, personified by sheer desire to get in front of his marker and poke it into the net.
OUT-THOUGHT
Spain made just 210 passes in the first half. That, by their standards, is extremely poor. It was their worst tally in eight years. The last time they passed at this rate was against Germany at Euro 2008. This is because of Conte's 3-5-2 formation, one which allows him to flood the midfield and cut the passing lanes. Everything Spain tried - from Cesc Fabregas's clever through balls to Iniesta's toe-pokes and David Silva's immaculate dribbling - failed.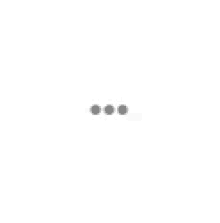 Italy simply kept sliding and stopping and clearing. They frustrated their opponents so much, that apart from the last 15 minutes, Spain hardly looked menacing. This was a shadow of a side that won Euro 2008, World Cup 2010 and Euro 2012 -- gone was the fear from the oppositions heart. It was replaced with a confidence born out of Italy's remarkable ability to soak up pressure.
OUTCLASSED
Italy were coming into the match on the back of a shock defeat against Ireland... but their intentions against Spain were clear from the off. This was a side built to counter-attack at a lethal pace. The freedom afforded to defenders and midfielders to go forward was remarkable. In one instance, center-back Bonucci went on a 40-yard run and triggered an attack.
Italy were more clinical in front of goal, forced some stunning saves from David de Gea and most importantly, scoring as well.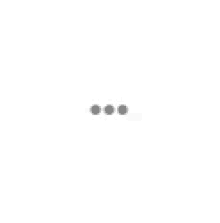 They also created as many chances as their illustrious opponents. But there was a marked difference. While Spain came from the sides, bogged down due to a crowded middle, Italy hit Spain with more directly pinged balls into the box. Spain played into the hands of Italy -- and never had a Plan B to break a resilient defence. 
As for the Italians, once they had their opening goal, there was no turning back.
All images and stats from Squawka. 
Feature image source: