Make no mistake... the JNU crisis has been an ugly fight between two sides that are trying to shout each other into defeat. So in times like this, a sane voice is very much the need of that hour and for many at JNU, that voice belonged to P Sainath, an award-winning Indian journalist and photojournalist who focuses on social problems, rural affairs and poverty.
He addressed a gathering of students on Friday and started off by saying that the students at JNU are fighting for something much larger than their own demands.
"What you are fighting against will fall in the top. The criminalisation of dissent -- that is what you are fighting against," said Sainath in a speech at the JNU campus. "This criminalisation of dissent and curbing of voice have now come to the elite circle, whereas it has already been there for over two decades in different states. An innocent common man who has never, ever been to any police station, one day finds himself being slapped with several criminal charges."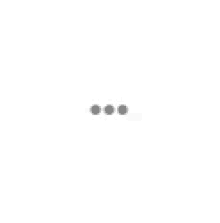 As anyone familiar with P Sainath's views would know that he always emphasizes the importance of understanding the processes leading upto a crisis not just the symptoms of a crisis.
He points out if the elite institutions-largely middle class bastions have been overtaken by right wing ideologies, it's largely because the opportunistic middle classes have celebrated neoliberal ideology and turned a blind eye to the sufferings of those below them.
And he does it with a fair bit of style. For instance, he talks about how more than 80 percent of our MPs are now crorepatis (they declared it in their election affidavits) -- up from just 32 percent in 2004. That is quite a jump and what does it tell us?
It tells us precisely why this battle is important. 
Asking students for solidarity, Sainath, also a JNU alumnus, added, "You are living in a period that is witnessing greatest inequality and rise of fundamentalism. Before getting better, it'll get a lot worse. It depends on how we move ahead and counter adversities holding hands together. I'm here for the solidarity of students. JNU's diversity taught us to rise above individualism and unite against the state."
Of course, it isn't all like a lecture. In between, he also ventures out and makes statements like: "The BJP is the VHP on steroids," "The Bajrang Dal is the BJP on crack," and "You have the right to be shocked. You don't have the right to be surprised."
And that is why this is a must watch.