Even as the currency embargo came as a sudden shock to the entire nation, Reserve Bank of India had been in the know for 6 months before the ban was executed on Nov 8 2016. 
According a report in Times of India, the government informed RBI to print more bills in the Rs 50 and Rs 100 denominations in preparation for the ban.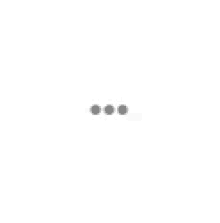 The RBI has to replace Rs 23 million notes in the course of the next 49 days till December 30, the last date for the exchange. The new Rs 500 and Rs 2000 notes already went into circulation today as banks opened throughout the country after a day's pause, only to be met by huge queues. 
The RBI, according to reports, had been dropping sly hints all along. Maintaining confidentiality has been an important part of the mission, since only a select handful of people including the PM and Finance Minister, knew about the demonetization.
In his recent address to the press, present RBI Governor Urjit Patel asked people to not panic and that their money will remain theirs. 
In the last six months, RBI has made meticulous plans to meet the needs of the move. The government wanted to fight black money, including counterfeit notes of the banned denominations that allegedly had been in massive circulation. 
This however is not the first time RBI has carried out demonetization however, the first time being in January 1946. 
Feature Image Source: Reuters