Criticising the Congress and other parties which are opposing demonetisation, Prime Minister Narendra Modi on Monday said the corrupt were upset while the poor were "enjoying a sound sleep" after his decision and urged people to bear some inconvenience to root out graft.
At BJP's Parivartan Yatra rally in Ghazipur, Uttar Pradesh, PM Modi defended the government's move to demonetise old Rs 500 and Rs 1000 notes by saying it his fight against the powerful in order to curb black money and fake currency.
गाजीपुर की रैली से कुछ तस्वीरें। pic.twitter.com/EiLZDzQxjT

— Narendra Modi (@narendramodi) November 14, 2016
Here are the key points from his speech:
"After demonetisation, the poor are enjoying a sound sleep while rich are running from pillar to post to buy sleeping pills"

"My decision is kadak (strong). When I was a child, the poor would ask me to make kadak chai . The poor are fond of it. I have a habit of making kadak chai since childhood. It suits the poor but the rich don't like it"

"Under which law did they (Congress) ban 'chavanni', it is another thing that they could not move beyond 'chavanni' ... you took the step as per your stature and we did what matched ours"

"You (Nehru) are no more, leaders from your party and your family are levelling false allegations, still on your birthday I am starting work to complete your unfulfilled desire for the development of people"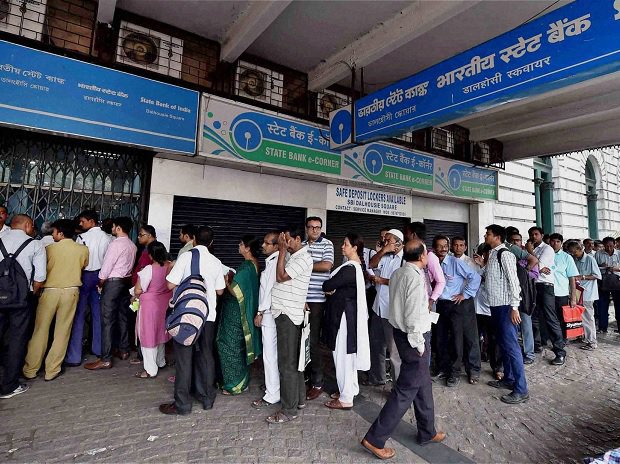 "Don't mislead people...I want to ask Congressmen who claim people are facing problems how you turned the entire country into a jail for 19 months by imposing emergency"

"I know what all I will have to bear as those who have their coffers full are very strong people...they have the strength to buy governments. They have the power to topple and can spoil the future (of anyone) but should I be afraid of such people"

"Should I shun the path of honesty and run away...it is with your blessings that I have taken up such a big fight"

(With inputs from PTI)