India's hopes of winning twin titles in the Hong Kong Open Super Series were dashed when Olympic silver-medallist P V Sindhu and national champion Sameer Verma lost their respective final clashes in contrasting fashion.
Sindhu, aiming for her second successive Super Series title, lost 15-21 17-21 to Chinese Taipei's Tai Tzu Ying in a 41-minute women's singles clash.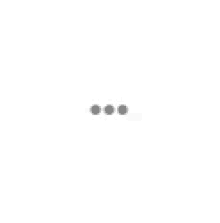 Verma, on the other hand, went down 14-21 21-10 11-21 to local favourite Ng Ka Long Angus in a contest which lasted 50 minutes.
It was sweet revenge for Tzu Ying, who had lost to Sindhu most recently in the Rio Olympic Games. She now leads 5-3 in the head-to-head record against the Indian.
World No. 3 and fourth seed Tzu Ying was in command of the match from the first game itself and produced a near-perfect all-round performance to be ahead 18-11.
She maintained the lead and grabbed the opening game without much of a trouble. The Indian, on the other hand, was found wanting in her net-play against a swift-moving rival.
The second game was fought on a more even keel with Sindhu stepping it up but once again she struggled to match the pace and range of Tzu Ying's stroke-play.
Tzu Ying's ability to retrieve almost everything that Sindhu threw at her stood out. The Taipei girl's deft use of her wrist to control her shots was also admirable.
However, Sindhu did not let Tzu Ying to simply run away and went neck-and-neck till 10-10.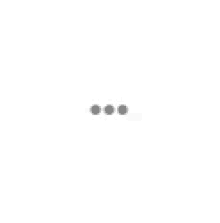 The Indian took the lead at 11-10 when Tzu Ying mis-hit a smash which landed outside. But Tzu Ying drew level and took the lead soon after the lemon break.
The Indian's much-admired never-say-die spirit kept her afloat for a couple of more points but her inability to break free proved to be the difference.
In the men's singles summit clash, Verma continued to show that he had the heart for a fight but that was just not enough against Angus even though the Indian led 2-0 in their head-to-head record.
Up against the local favourite, Verma was slow off the tracks and lost the first game in just 15 minutes.
However, he roared back in the next game with some fine strokes from the baseline. Angus was distinctly sluggish in this game and conceded a 10-19 lead. Verma did not take his foot off the pedal and drew level to take the match into the third game.
However, the pendulum swung the other way in the decider and it was Angus' turn to raise his game. With a partisan crowd firmly behind him, Angus opened a 7-3 lead.
The gap kept widening as the match progressed and although Verma tried his best to claw back, Angus had the last laugh courtesy his better all-round game.
This was Verma's maiden appearance in a Super Series final.