Among his controversial work and the fatwas against him, author Salman Rushdie is also known for the number of marriages he has been through. While gossip magazines speculated about the reason for each of them breaking up, we never really knew what went on behind closed doors. Now, his ex-wife Padma Lakshmi, the host of Top Chef and former model, has reportedly revealed the dark side of Rushdie in her memoir Love, Loss and What We Ate.
In an interview to People magazine about her book, 45-year-old Padma Lakshmi has given shocking details about her marriage to Salman Rushdie and why it broke. According to Padma Lakshmi, her marriage to Rushdie was marred with insecurity and jealousy. The author, according to her memoir, needed to be consoled every time he did not win the Nobel Prize for literature. She also says that her professional success made him jealous. When she was featured on the cover of Newsweek, Rushdie's response to his wife was far from encouraging. The Telegraph reports that he grudgingly said, "The only time Newsweek put me on their cover was when someone was trying to put a bullet in my head."
"I just wanted my own identity," Padma Lakshmi tells People magazine. "I was making the transition out of one stage of my life and into another. But in order to do that, it required that I wasn't everywhere that he needed me to be."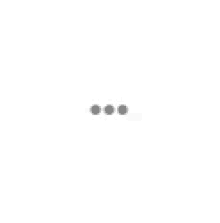 Padma Lakshmi said that Rushdie labelled her "a bad investment" when she couldn't have sex with him because of endometriosis, an extremely painful condition in which a woman's uterine lining cannot be expelled during her period. Her condition was still undiagnosed at the time. Whenever she refused sex with him, he would just say, "How convenient."
"It's not that I didn't want to be there for him, but something was very deeply wrong. And I didn't understand it. And that caused a whole lot of misunderstanding," Padma Lakshmi says. She was diagnosed with severe endometriosis later, and had to go through surgery. When she returned home after a five-hour surgery, with stents in both kidneys and stitches in four major organs, Rushdie left for a work trip and said, "The show must go on, after all," according to Lakshmi. She consulted a divorce lawyer soon after.
Rushdie and Padma Lakshmi met in 1999, at a party in New York, when 51-year-old Rushdie was still married to his third wife. They were married in 2004. In the beginning, Padma Lakshmi says, their marriage was blissful. They would divide their time between New York and London, and he would make her breakfast in bed.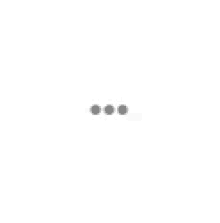 Salman Rushdie has not responded to his former wife's allegations. But when his marriage to Padma Lakshmi, his fourth, ended, he had said that marriage is an unnecessary complication. "It's strange, given that I've been married four times, but I actually don't think marriage is necessary," he said. "Girls like it, especially if they've never been married before – it's the dress. Girls want a wedding, they don't want a marriage. If only you could have weddings without marriages," Rushdie said.
After his marriage to Padma Lakshmi ended, Rushdie was in a relationship with American actor Pia Glenn. When that relationship also broke up, Glenn said that Rushdie was "cowardly, dysfunctional and immature" and that he could not stop talking about Padma Lakshmi.