A Pakistani court today rejected the bail plea of an Afghan woman who was immortalised on the cover of National Geographic magazine in the 1980s and arrested last week on fraud charges. 
Sharbat Gula, National Geographic magazine's famed 'Afghan Girl', has been in the custody of the Federal Investigation Agency since October 26 for having obtained fake identity papers. 
The special court in Peshawar had reserved its verdict a day earlier and today rejected her bail application. She faces up to 14 years in jail.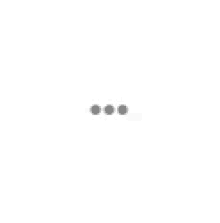 Gula's arrest highlighted the plight of millions of Afghan refugees in Pakistan. Pakistan has for decades provided safe haven for millions of Afghans who fled their country after the Soviet invasion of 1979. It hosts more than 1 million registered Afghan refugees, according to UNHCR. 
The agency also estimates a further one million unregistered refugees are in the country. Pakistan's Interior Minister Chaudhry Nisar Ali Khan on October 30 had indicated that Gula may be may soon be freed on humanitarian grounds.
Even photographer Steve McCurry who is credited with taking the photograph spoke on Gula's behalf, calling her arrest as a violation of human rights. 
Gula was arrested from her Peshawar home by the a dederal agency for allegedly forging  her Computerised National Identity Card (CNIC).
The Afghan envoy has expressed his concern over Gula's arrest, claiming the gesture had already hurt a lot of Afghan feelings, considering Gula is the subject of one of the most beloved symbols of the Afghan refugee crisis, Dawn reports. 
The haunting photo of the bright green-eyed, Afghan girl named Sharbat Gula, taken in a refugee camp in Pakistan in 1984, was one of National Geographic magazine's most famous covers.
(With inputs from PTI) 
Feature Image Source: Twitter