Pakistan has now banned the release of the biopic on MS Dhoni in the country.
In the wake of the fresh tension along the nation's borders this news isn't really a surprise.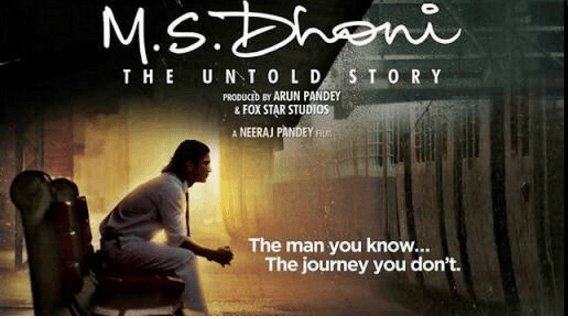 Mid Day reported Pakistan won't see the MS Dhoni biopic because the distributor of the film had decided not the release it due to the current tensions between the two nations.
The report also said that a petition had been filed in the Lahore High Court on September 23, seeking a ban on Indian films until the Kashmir issue is resolved. The PIL claims that exhibiting Bollywood movies in local cinemas will "hurt sentiments of the people in Pakistan and Kashmir".
While some are disappointed with this move, Twitterati were upset and not afraid to express their views on the same:
Pak distributors think if Dhoni's biopic is released in Pakistan then their citizens will come to know that India won 2007 T20 WC & 2011 WC.

— PhD in Bak*****☔ (@Atheist_Krishna) September 28, 2016
Dhoni's biopic won't be releasing in Pakistan. They're scared of even Dhoni's helicopters & talk about not being scared of our Army jets!💪!😂

— गीतिका (@ggiittiikkaa) September 28, 2016
Best headline ever :
Will not ban the film 'Dhoni' if the climax shows Misbah hitting a six to win 2007 World Cup: Pakistan https://t.co/nTaalIbx3Z

— Faking News (@fakingnews) September 29, 2016
India: Will boycott SAARC in Pak. Will kill terrorists in PoK.

Pakistan: Will ban #Dhoni biopic.India: K#India #IndPak— Srijan Maulick (@SrijanMaulick) September 29, 2016
#MS_DHONI Biopic banned in #Pakistan because they don't want to see #MISBAH scoop again.........Actually, They... https://t.co/gFjkLqwWj2

— Confused_Sperm (@ravi_schaudhary) September 29, 2016
MS Dhoni -The untold story is all set to release in India on 30th September.
Watch the trailer: