Pakistan on Wednesday asked India to come up with "concrete evidence" against Jamaat-ud-Dawa chief Hafiz Saeed if it was serious about its allegations against him. This came a day after India said that only a credible crackdown on the Mumbai attack mastermind would be proof of Islamabad's sincerity. 
"Pakistan does not need any certification or endorsement from India over the recent actions it has taken in relation to Hafiz Saeed," an Interior Ministry Spokesperson said here, referring to Saeed's detention on Monday.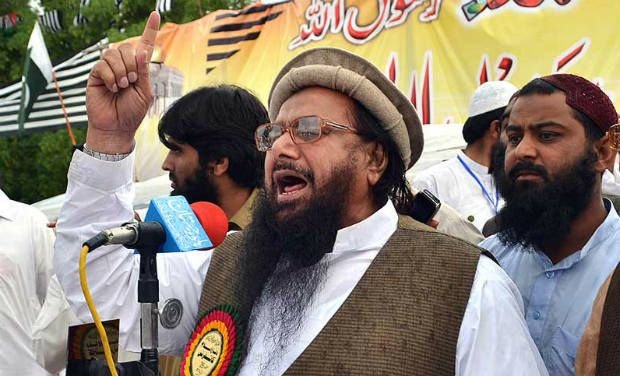 Saeed and four other Jamaat-ud Dawa leaders – Abdullah Ubaid, Zafar Iqbal, Abdur Rehman Abid and Qazi Kashif Niaz -were put under house arrest after an order was issued by Punjab Province's Interior Ministry on Monday in pursuance to a directive from the Federal Interior Ministry on January 27. 
He said the actions taken by Pakistan have been carried out as per obligations vis-a-vis listing of Jamat-u-Dawa under UN Security Council Resolution 1267 in December 2008.
"India has constantly been using Saeed's political activities as a tool to malign Pakistan. The international community should take note and understand that Pakistan is a democratic society where judiciary takes free, independent and transparent decisions," the official said in a statement.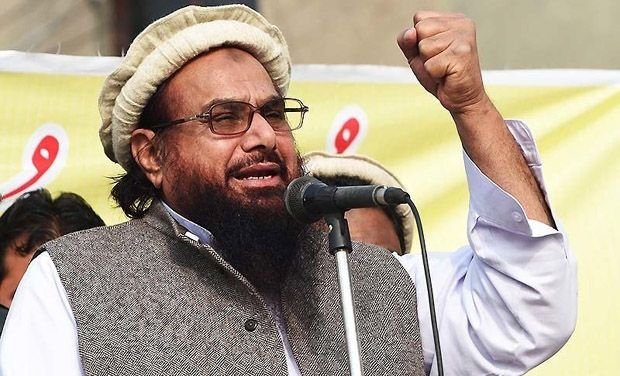 "If indeed India is serious about its allegations, it should come up with concrete evidence against Hafiz Saeed which is sustainable in court of law in Pakistan or for that matter anywhere in the world," he said, adding mere casting aspersions and leveling allegations without any corroborating evidence would not help the cause of peace in the region.
He said that various actions that needed to be taken under the relevant resolution i.e arms embargo, travel ban and asset freeze were not carried out for some reasons by the previous governments.
India yesterday said that it was not impressed by Saeed's detention and only a "credible crackdown" on terror outfits, including Saeed's, will prove Pakistan's sincerity as such actions had been taken against him in the past too.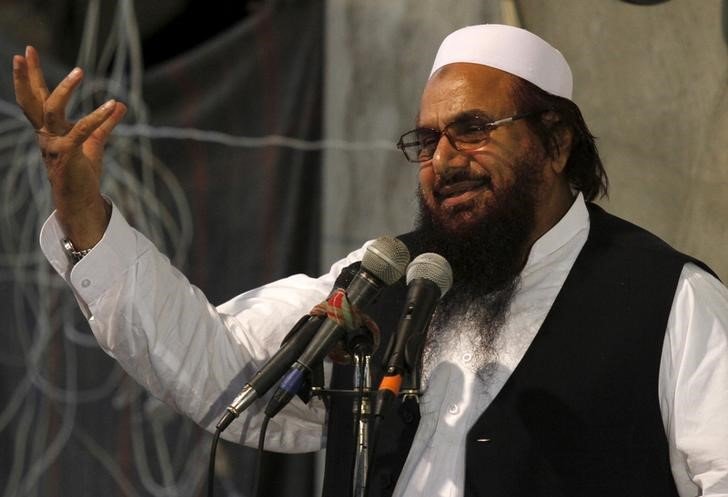 Meanwhile, the ministry placed Saeed's name among 38 others on the Exit Control List, two days after his detention.
The ministry has forwarded a letter to all provincial governments and the Federal Investigation Agency, which included names of all 38 individuals placed on the ECL. All of them were said to be affiliated with JuD or Lashkar-e-Taiba.
The Ministry of Interior had "placed Falah-e-Insaniat Foundation (FIF) and Jamaat-Ud-Dawa (JUD) on the Watch List as per UNSC 1267 Sanctions and have listed these organizations in the Second Schedule of the ATA 1997 (as amended)."
The spokesperson further said that "Pakistan is still looking for justification and explanation from India as to how all the accused involved in Samjhauta Express bombing where 68 Pakistani nationals lost their lives have gone scot-free."