Three years after Sarabjit Singh was killed under mysterious circumstances by inmates who attacked him in Pakistan's Kot Lakhpat jail, another Indian prisoner, Kirpal Singh's death is equally shrouded in mystery. The 50-year-old was arrested and sentenced to death by a Pakistani court for spying and terrorism.
As his body was handed over to his family at the Wagah border by Pakistani authorities, the incident is at the centre of a new controversy with several allegations and theories being put forward, The Indian Express reported.
BSF personnel and relatives of Kirpal Singh receiving his body from Pak Rangers at Attari-Wagah border. pic.twitter.com/irWshEjPO0

— All India Radio News (@airnewsalerts) April 19, 2016
Here's how the story of Kirpal Singh's arrest and his mysterious death unfolded over the years.
A former serviceman from Gurdaspur in Punjab, Kirpal Singh allegedly crossed into Pakistan through the Attari Wagah border in 1992, and was arrested by Pakistan Rangers and imprisoned in Lahore's Kot Lakhpat jail.


He was accused of being an Indian spy, which later led to his conviction in a serial blast case in Pakistan's Faisalabad. He was given the death sentence, which was later converted to 20 years imprisonment, Business Standard reported.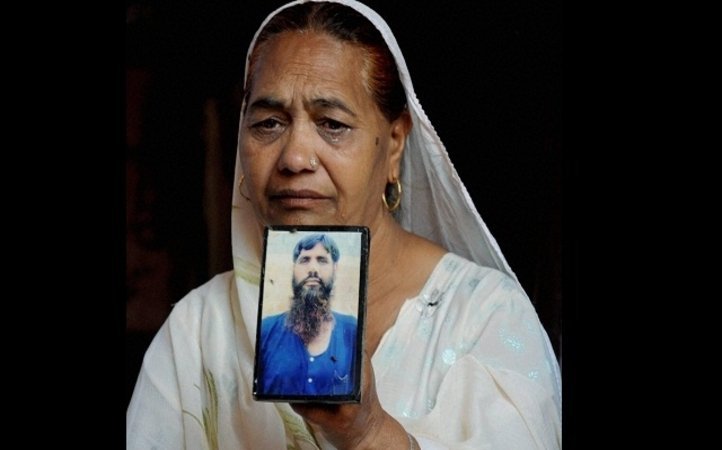 Kirpal Singh had been imprisoned at the Kot Lakhpat prison in Lahore for 25 years, and was in the cell adjacent to that of Sarabjit Singh, who was also killed in 2013 after spending 19 years in prison in connection with a bomb blast in Pakistan.


On April 11 2016, Pakistani authorities said Kirpal Singh had died in Kot Lakhpat jail due to natural causes, and his body was handed over to his family at Wagah border on Tuesday, NDTV reported.


Among others present at Wagah border were Punjab Cabinet minister Gulzar Singh Ranike and Amritsar Deputy Commissioner Varun Roojam, along with Sarabjit Singh's sister Dalbir Kaur.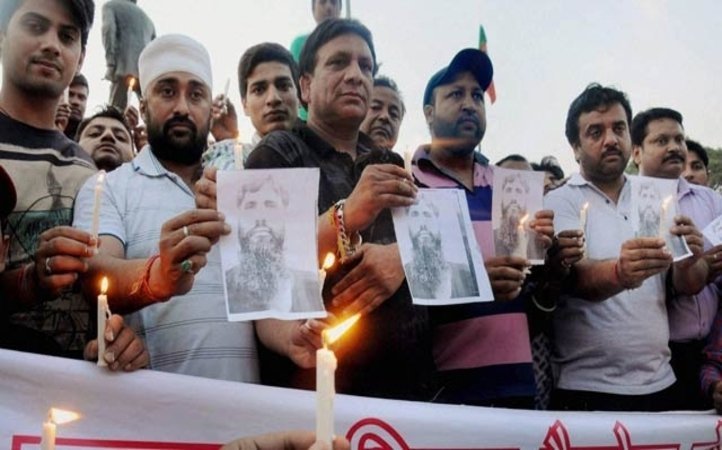 Kirpal's family had been trying to secure his release for years, and claimed that he has been murdered, an allegation echoed by Dalbir Kaur, the sister of Sarabjit Singh.


Kirpal's nephew Ashwini Kumar told The Indian Express,

"My uncle was killed so that the conspiracy behind the killing of Sarabjit Singh remains under wraps. He had witnessed Sarabjit's killing, and the killers had celebrated in my uncle's cell."


The body was received with a heart and liver missing and the body had no external injuries, a member of a three-doctor board who conducted the postmortem in Amritsar said.

The viscera from Kirpal Singh's body has been sent for examination at a laboratory in Kharar, and results of the test may provide further clarity in the matter. The heart and liver were removed as forensic evidence and are being examined at Lahore's Jinnah hospital, according to NDTV reports.


Pakistani authorities said that Kirpal had complained of pain the chest and died of a heart attack, while SDM-2 Rajesh Sharma told The Indian Express that, "The autopsy report sent by Pakistan doesn't mention any cause of death."


A report in NDTV mentioned a letter which Kirpal wasn't able to post was also sent along with the body, it read,

"I am not keeping well these days and you are not writing any letters to me, please hire a good lawyer as soon as possible to secure my release. Are you people waiting to see my dead body?"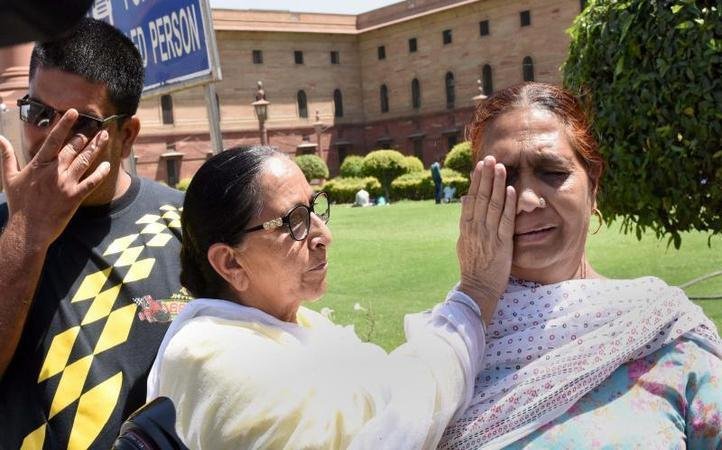 "I have written to the government of India about 74 Indian prisoners in Pakistani jails. They are under threat, especially two prisoners, Kuldeep Kumar form Ahmedabad and Ansari from Maharashtra. They are in danger."