India's answer to Shahid Afridi. Baby-faced back-up. The prodigal son. Eternal spare part.
Those were the few descriptions of Parthiv Patel that popped up in the newsroom this morning after the 31-year-old was named in the Indian squad for the third Test against England in Mohali. Wriddhiman Saha has developed a thigh strain and as a precautionary measure ahead of a long domestic season, Patel was named as the replacement.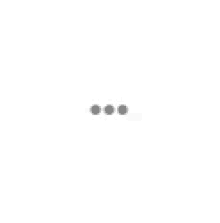 Let's get the numbers out of the way first. Patel will be playing a Test eight years after his last appearance. He has previously played 20 Tests spread over six years. He last played a match for India in February, 2012. He made his debut way back in 2002 when even Orkut was not founded, leave alone Facebook and Twitter. At 17, he became the youngest wicket-keeper to play Test cricket. And if he replaces Saha in the XI for Mohali, he will be the second oldest player in the side after Murali Vijay. 
Once you let the amazing numbers behind his comeback sink in, the question to answer is this. Is Parthiv really India's second best option to Saha right now? 
Let's took at the other options the selectors had.
Naman Ojha, who replaced Saha the last time he missed a Test in Sri Lanka last year, was the obvious choice. But an ill-timed injury has seen the Madhya Pradesh veteran miss the beginning of the ongoing Ranji Trophy season. He returned to fitness for MP's previous game, incidentally against Parthiv's Gujarat Side, and is currently playing just his second full first class game of the year. 
Parthiv, on the other hand, has played 5 matches and has been in good knick with the bat -- he could not have timed his 49 & 139  against MP any better. He caught the selectors eyes at the right time. And added to that, Parthiv is two years younger than Ojha -- if you're picking a backup, might as well be the younger, more match-fit option.
As far as experienced options go, ESPNCricinfo reports that the closest rival to Parthiv was India's other eternal back-up -- Dinesh Karthik. The Tamil Nadu batsman certainly has been in better form with the bat -- his 9 innings so far have resulted in 574 runs, with a highest of 163, an average of 63.77 at a strike rate of 69.49 . Parthiv's numbers in 8 Ranji innings reads 415 runs at an average of 59.28 and at a healthy strike rate of 68.
But the selectors have been understood to prefer Parthiv because as a left-hand batsman, he offers a different option against the impressive Adil Rashid. And Parthiv's wicket-keeping skills, the selectors note, have improved considerably and better than Karthik's -- although that remains to be seen.
Either way, if it was a toss-up between Karthik and Parthiv as a stop-gap measure, there is really not much to choose between the two of them.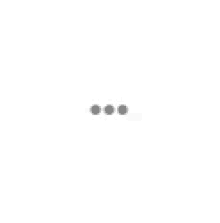 The other option the selectors had, and what has seemed to spark some debate in the cricketing circles, was to trust one from the up and coming brigade of young wicket-keepers -- Rishabh Pant, to be more precise. The Delhi lad has set the Ranji Trophy on fire, topping the charts with 874 runs, scoring at a strike rate over 100, including the fastest first class ton by an Indian in 48 balls. He has, rightly, caught the attention of every cricket fan in the country.
But it is worth remembering that this is Rishabh Pant's first full first class season. The 18-year-old still has some ways to go, as far as his wicket-keeping is concerned, to make a mark at the Test level. Anyone who saw Saha jump up and down in Vizag, knows that keeping wickets on these rank turners is no joke and the last thing you want is for a youngster to be thrust into the limelight for the wrong reasons in the middle of what is arguably the most important Test series in the current season. 
Yes, sometimes the youngsters have to be thrown in the deep-end, but it is worth reiterating that Saha's absence is just temporary and for just one Test, as a stop-gap, it makes much more sense to trust an experienced hand behind the stumps. 
There are also reports over the feasibility of getting Rishabh to leave his Ranji match in Wayanad, Kerala to get him to Mohali on time. 
Young Rishabh's time will come, but for now, it makes sense to go back to the baby-faced veteran. 
So, welcome back, Parthiv.