Sumitra Devi's retirement as a peon in Ramgarh, Jharkhand was just like any other retirement celebration. There were a lot of cordial colleagues and a whole lot of accolades being given to her. So what makes her so special? 
There was an Indian Administrative Services office, a doctor and an engineer attending this event. And these three guys were her sons.
The 60-year-old has toiled hard over the years to provide for her family and her dedication has paid dividends with her children taking it upon themselves to make a life for their own. Her struggles have now been proven to be worthwhile.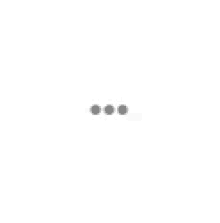 During the long years of struggle and hard work, she has been able to ensure that her three sons were well provided for and that they had all comforts to study well. Even when her sons had become such established professionals, she didn't want to give up her profession. Sumitra's elder son Virendra Kumar is a railway engineer, her second son Dhirendra Kumar is a doctor and her third son Mahendra Kumar is now the district collector of Siwan in Bihar.
This story makes us truly want to believe in happy endings. Kyunki life mein end tak sab kuch happy ho jaata hai. Happy endings,