If you remember, Pizza Hut won hearts all over the country way back during the Olympics, when they gave away free pizzas to people named Sakshi and Sindhu as a token of appreciation. Well, they're back again to bring a smile on the faces of people who were waiting in endless queues in front of banks to exchange money. This time, however, they've made headlines by taking into consideration a customer's request.
A few days ago, a girl named Anoosha sent an email to Pizza Hut, detailing her mother's predicament following the government's decision to stop observing 500 and 1000 rupee notes as legal tender. Anoosha's mother, who works at a bank, had been putting long hours into her shift at the bank and had little time for family or leaves. Thus, as a gesture of appreciation for her dedication, Anoosha requested Pizza Hut to surprise her mother and her colleagues by delivering pizzas to them.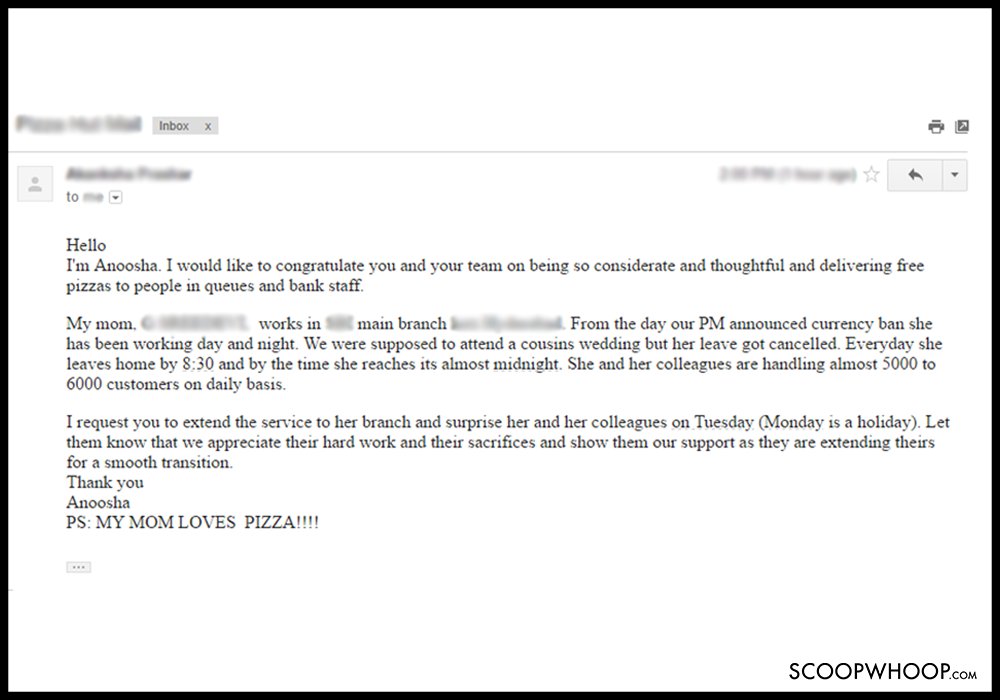 Here's the entire email:
Hello,
I'm Anoosha. I would like to congratulate you and your team on being so considerate and thoughtful and delivering free pizzas to people in queues and bank staff.
My mom, (name redacted), works in (redacted) main branch (redacted). From the day our PM announced the currency ban, she has been working day and night. We were supposed to attend a cousin's wedding, but her leave was cancelled. Every day, she leaves home by 8:30 and by the time she comes back it is almost midnight. She and her colleagues are handling almost 5000 to 6000 customers on a daily basis.
I request you to extend the service to her branch and surprise her and her colleagues on Tuesday (Monday is a holiday). Let them know that we appreciate their hard work and their sacrifices and show them our support as they are extending theirs for a smooth transition.
Thank you,
Anoosha
PS: MY MOM LOVES PIZZA!
Of course, Pizza Hut wasted no time in doing just as Anoosha had asked. Furthermore, to show that they truly care about their customers, they also delivered free pizzas to Anoosha as a surprise.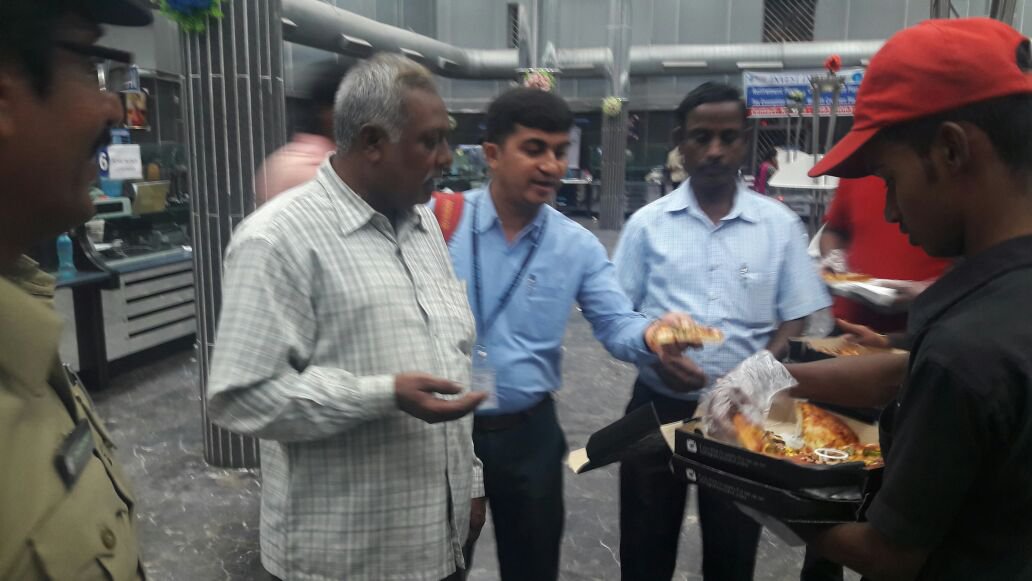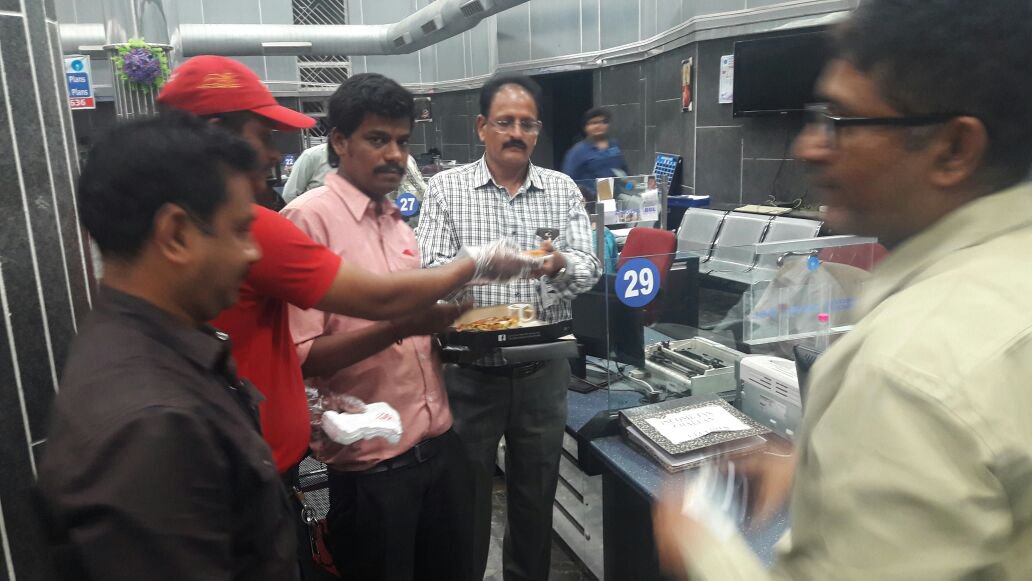 Way to go, Pizza Hut!
Sponsored
Featured Image Source: Huffington Post