In a tragic incident, a plane flying from Bolivia has reportedly crashed while approaching Medellin, Colombia. There were over 70 passengers and 9 crew members on the flight that was scheduled to land in Medellin before the tragedy occurred around midnight local time. 
Amongst the passengers were also the players of Brazilian football club Chapecoense. The team was set to face Medellin's Atletico Nacional on Wednesday, 30th November, in the finals of the Copa Sudamerica (South American Club Cup). 
This was scheduled to be the 1st leg of the final, with the second to be played in Brazil on 7th December. The match has been suspended.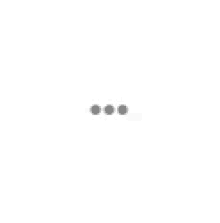 According to reports, the reason for the crash has still not been determined. Although Elkin Ospina, the mayor of the nearby town of La Ceja, told AFP, "It appears that the plane ran out of fuel." 
The plane was a British Aerospace 146 short-haul plane and had also transported the Argentinian national team earlier in November.
The plane crashed in the mountainous terrain on the outskirts of the Colombian city where Colombia's civil aeronautics agency said it had a team at the airport in response to the emergency call. Mayor Ospina also said that hospitals and medical centres were preparing to receive the injured.
Medellin's Mayor Federico Gutierrez told Blu Radio, "It's a tragedy of huge proportions." And also said that there is a possibility of survivors. Let's hope that he is right.
Update:

The Jose Maria Cordova de Rionegro airport, which serves Medellin, said in a statement that "all possible aid was being mobilised because six survivors are being reported."
There are also claims of two survivors being members of the team. Defender Alan Ruschel & goalkeeper Danilo Padilha.
With inputs from AFP