On February 11, the staging of a play was delayed in Mumbai after auditorium authorities demanded at the very last minute that the organizers play the national anthem just before the play began.
Noted theatre director Atul Kumar was staging his 'Piya Bahroopia', a Hindi adaptation of Shakespeare's Twelfth Night, in suburban Bandra's Rangsharda Auditorium in Mumbai when he said some people came up to him and insisted that the national anthem would have to be played before the performance began.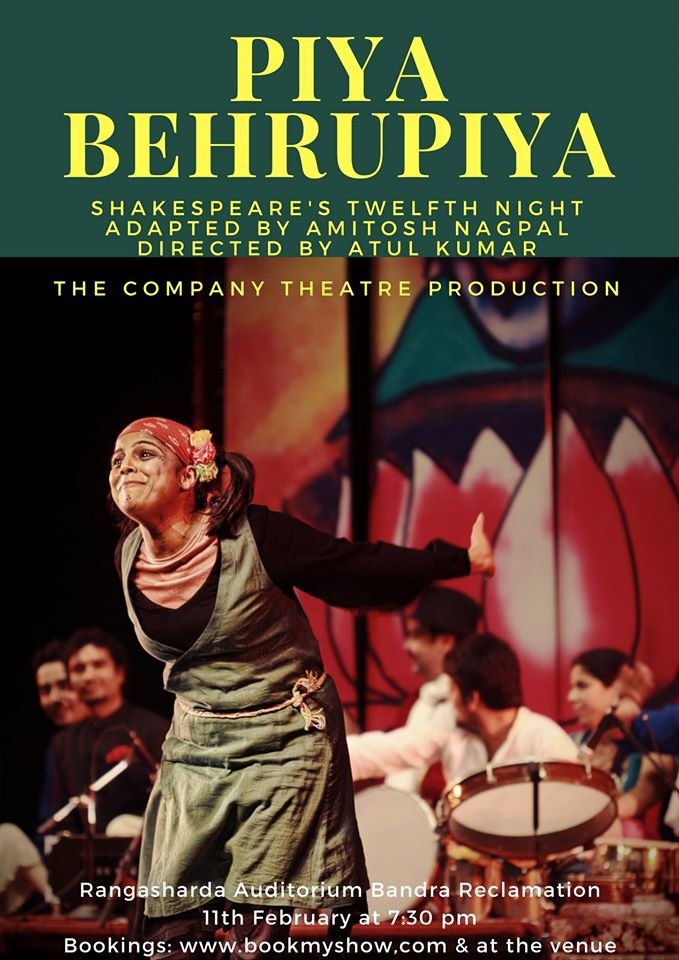 According to a report in Daily News & Analysis, the auditorium authorities also demanded that the cast and crew staging the play, play a Brihanmumbai Municipal Corporation (BMC) poll campaign song. When asked, they said that were merely following orders.
This is what the director of the play posted on Facebook about the incident:
The BMC has however claimed that no such directive was given to Rangsharda Auditorium, even though all cinemas and theatres had been asked to volunteer and help in creating 'voter awareness', Mumbai Mirror reported.
Feature Image Source: Facebook