A baby girl, barely a day-old, was found abandoned in a grocery bag in the wee hours of Thursday at a pavement under a flyover in South Delhi. The baby was rescued by police and immediately taken to AIIMS.
"The infant was found in a bag by a passerby on the footpath under the flyover in sector 5 of R K Puram. He made a call and our team immediately rushed there since it was quite urgent and rescued her," said Nupur Prasad, Additional DCP-I (South).
The baby had been abandoned in a grocery bag and it seems that she had been left to die of suffocation, police said.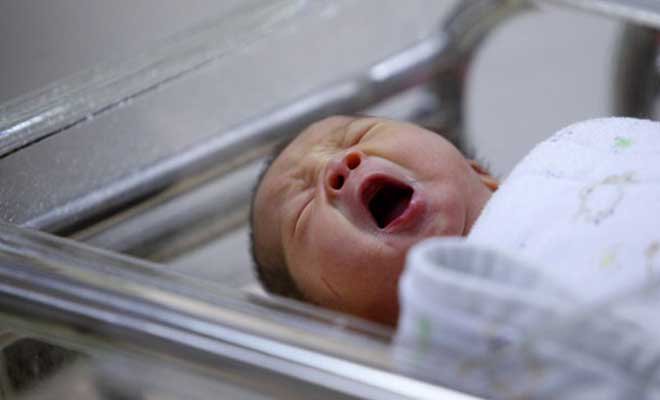 "She is a miracle child and she managed to stick her neck out of the bag which helped her survive. Since winter is approaching, the baby cried in the cold wind which was heard by the passerby who alerted us," the officer said.
She was wrapped in a cloth inside the bag, with a separate plastic bag wrapped around her head. The abandoned newborn still had the placenta attached to her when the cops found her.
"She was initially brought by Delhi Police to AIIMS Trauma Centre today around 1.30 am, where primary care and management was given to the new-born. She was later shifted to the Neonatal ICU at main AIIMS where she remains in stable condition," a senior official of AIIMS said.
A Twitter user uploaded a video of the same:
A day old baby girl abandoned by family, taken care by the Delhi Police. She was found on the footpath of Delhi's RK Puram around 12.15am. pic.twitter.com/xDEQD5FjT1

— Nitisha (@Nitisha_Kashyap) October 19, 2016
The staff of RK Puram police station is taking care of the newborn until the perpetrators are caught, police said. In fact, they have bought baby food, baby clothes and other necessary items for the baby's care.
According to doctors at AIIMS, the baby is doing well now and a few people, who got to know about the baby, have also made queries on adoption.
The infant has been given the name Swadha.
Meanwhile, police has registered a case under section 317 of IPC (Exposure and abandonment of child under twelve years, by parent or person having care of it). Police is looking for the parents of the infant and trying to ascertain whether they had any role in abandoning her.
(With inputs from PTI)
(Feature Image Source: Reuters)