A record 84 million viewers in the US watched the fiery face-off between Hillary Clinton and Donald Trump during their first presidential debate, breaking a previous record set 36 years ago. The presidential debate between Democratic nominee Clinton and her Republican rival Donald Trump on Tuesday was watched by 84 million people on US TV networks. 
The previous record for a presidential debate viewership was 80.6 million between incumbent Democrat Jimmy Carter and his Republican rival Ronald Reagan in 1980. The viewing figures only count those who watched the debate on the 13 US TV channels that carried it live, meaning the true figure may be much higher, media reports said. Millions are also thought to have watched worldwide through online live streams or in bars and at parties.
 The data provider Nielsen said that viewers stayed tuned through the 98-minute debate held at Hofstra University in Hempstead. Trump told supporters on Tuesday that he knew the debate would have "one of the largest audiences in the history of television" but he "took a deep breath" and "pretended I was talking to my family". "You just block it out," the 70-year-old real estate moghul said. 
In 2015 the NFL's Super Bowl won the biggest US TV audience to date when 114.4 million people watched New England play Seattle. There are two more presidential debates to come between the candidates - on 9 October and 19 October - before the election on November 8. Meanwhile, Clinton said she felt the debate had highlighted important differences between her and Trump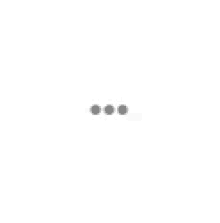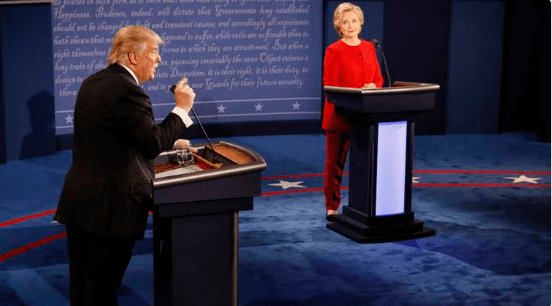 "His demeanour, his temperament, his behaviour on the stage could be seen by everybody and people can draw their own conclusions," the 68-year-old former secretary of state said. "And I thought on several occasions he was making charges and claims that were demonstrably untrue - offering opinions that I think a lot of people would find offensive and off- putting," she said.
 "He can run his campaign and present himself however he chooses, but the real point is about temperament and fitness and qualification to hold the most important, hardest job in the world and I think people saw last night some very clear differences between us."
 Asked how he felt about the debate on the television news programme Fox and Friends, Trump said it had gone well, but complained that the moderator Lester Holt had not pressed Clinton on her "scandals". He said he felt tempted to bring up "the many affairs that Bill Clinton had", but held back because the Clintons' daughter Chelsea was in the audience. "I may hit her harder in certain ways. I really eased up because I didn't want to hurt anybody's feelings," he said. He added that he might "hit her harder" in the next debate.
(Feature image source: Twitter/@FinancialXpress)