After much debate and predictions over the nature of the pitch at the brilliantly-named  Dr. Y.S. Rajasekhara Reddy ACA-VDCA Cricket Stadium in Visakhapatnam, India began the day by losing their openers to England's fast bowlers. There was no square turn, no spitting bounce, no dragons emerging from underneath a dust bowl. Stuart Broad and James Anderson accounted for KL Rahul and Murali Vijay with some classic new ball bowling -- one caught from the corridor of uncertainity and the other set up for a bouncer after a series of full deliveries. 
And just like that, on a seemingly good batting wicket, India lost their openers with 22 runs on the board. It was not the best of starts.
What followed for 62 overs was a partnership of high class between Cheteshwar Pujara and Virat Kohli -- the two Indian batsmen in sublime form. 
It did not begin well. Twice in one over, Pujara almost ran himself out after comical misunderstandings with his captain. "Have these two even batted together before," wondered Nasser Hussain in the commentary. In the first instance, he was not eager to run when Kohli was and had to dive to save his wicket. The next time he was over-eager to impress his captain and again had to put in a last ditch dive. His shirt was muddied, he got a stern talking to by Kohli. He was not amused.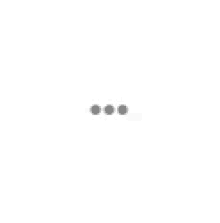 But once that period was seen through, the runs began to flow.
The way they paced their partnership was phenomenal. While they were consolidating the early loss of wicket, they did not fail to put away the bad balls -- boundaries kept coming in the first session. The first 90 runs came in 138 balls. Then came a period where they slowed down as Anderson got some reverse swing going and Moeen Ali looked dangerous. The next 27 runs came in 90 balls. And then suddenly, before tea came a period of acceleration -- neither took a risk or played a shot in anger but the next 61 runs came in 80 balls. It took a concerted period of pressure from a stray dog that ran on to the pitch to halt their charge to their respective centuries.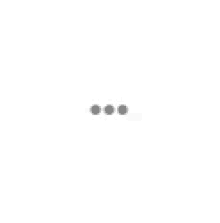 Albeit temporarily. It was almost inevitable that after tea, the two batsmen who looked like they could get each other out, went to score their tons. 
Another 64 runs came in 100 balls after tea as the duo put on 226 crucial runs for the 3rd wicket. A shaky start had been transformed into a position of dominance. 
Another striking aspect of the partnership was how Kohli and Pujara were feeding off each other. When Pujara was blunting out the initial bursts from the English bowlers, Kohli kept the scoreboard ticking with occasional boundaries. As Kohli negotiated a tricky spell when Broad and Anderson targeted him outside his off stump, Pujara upped his scoring rate from the other end. Like ESPNCricinfo noted, Pujara became Kohli and Kohli became Pujara during different stages of their mammoth partnership. 
"We wanted to build a partnership [after that initial struggle]. We wanted to bat through the sessions," Pujara said at the end of day's play. "The way we started we were rotating the strike. He was timing the ball well, and I was confident after the 100. There was some misunderstanding in the first session. We spoke about that in lunch. If you see it was better second session. onwards."
The importance of this partnership in the overall scheme of things for India cannot be overstated. The best teams over the years invariably have their best batsmen at No. 3 and No. 4. Remember the number of times Rahul Dravid and Sachin Tendulkar pulled India out of trouble early in a Test match time and again? That Dravid-Tendulkar partnership went on to be the most prolific in India's Test history with 6920 runs from their 143 innings together -- a stunning average of 50, including 20 100+ stands.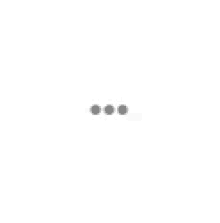 Pujara and Kohli, for the current team, have to build such a chemistry together if India are to be successful in Tests. With Pujara struggling for form in the not too distant past, it did not seem too likely. But his current purple patch comes at the right time for him and his team -- as they showed in Vizag, Pujara and Kohli can compliment each other perfectly and both have the knack to play the long innings.
Their numbers are impressive so far too -- from 29 innings together, Pujara & Kohli have scored 1496 runs, at an average of 53.42, today's 226 being the highest. Pujara and Vijay are the most prolific in the current squad with 2144 runs in 24 innings, followed by Kohli and Ajinkya Rahane. 
But, if they keep up their form, it's hard to imagine Pujara-Kohli not topping this chart in the not too distant future. And for Indian cricket fans, that augurs well. 
The Dravid-Tendulkar jugalbandi will finally have a worthy encore.