Butterflies fluttering in the stomach, heart racing and starry-eyed excitement; there's something so special about that first date. Some say that it decides how the relationship is going to progress. So if you're confused about where to go then don't worry, because we've got your back. Here's a list of quaint cafes that are perfect for that first date:
1. Rose Cafe, Saket, New Delhi
The cafe's beautiful British interiors are so welcoming, you might never want to leave. Ideal for long, cozy conversations; Rose Cafe offers a variety of refreshing in-house beverages, small bites, comfort food and of course, delectable desserts. In winters, it offers alfresco dining on its pebbled porch under big white umbrellas.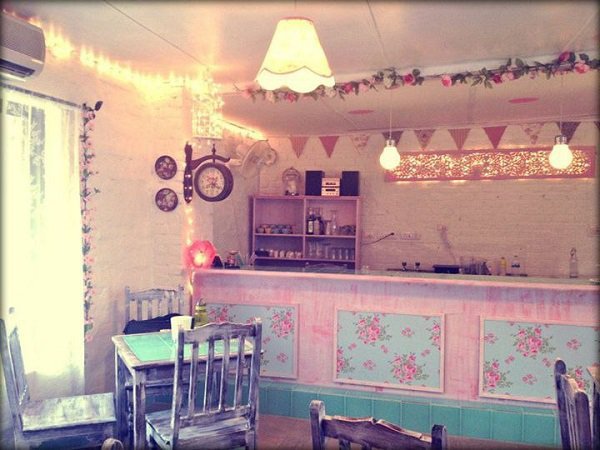 Source: Zomato
2. The Piano Man Jazz Club, Safdarjung, Delhi
The moment you enter this little, hard to spot establishment, you are automatically transported to another world. The Piano Man looks little like a typical Indian bar. In fact, it resembles one of those underground jazz bars located in downtown Manhattan. It's a great place to hang out at while sipping on a few cocktails. A great idea would be to set up the first date on a night when a jazz band is bringing the house down.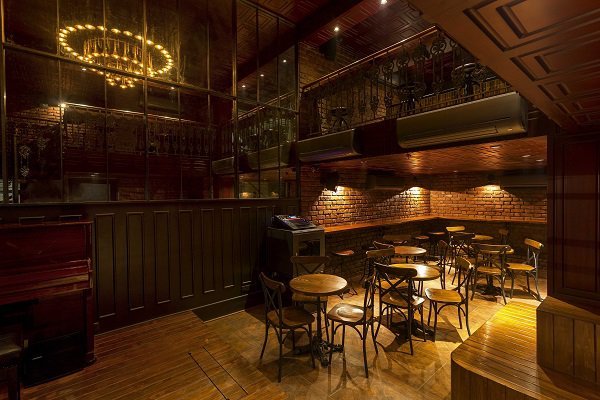 Source: Zomato
3. Ivy & Bean, Shapurjat, Delhi
Happily tucked away amidst the hustle and bustle of Shapurjat, Ivy & Bean is a charming little cafe that's perfect for that first date. With lanterns lighting it up, the cafe's vibe is bright, happy and simply beautiful. The cafe welcomes its guests with a large bookshelf that has over 200 books. So if you and your date are book lovers, you will surely have a great time here!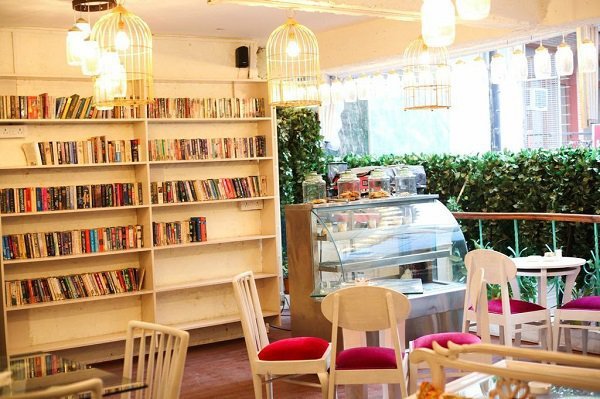 Source: Zomato
4. Cafe Lota, Pragati Maidan, Delhi
Located inside the National Crafts Museum of Delhi, Cafe Lota offers a modern twist to some of the most well-known North and South Indian dishes. Discover your love for our culturally rich country and for each other while admiring the ambience and gorging on the best fusion dishes the cafe has to offer.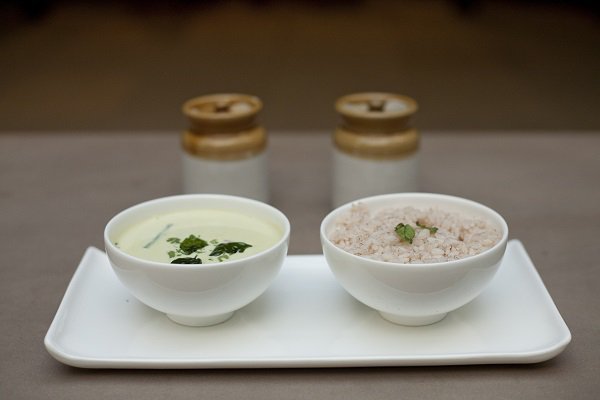 Source: Zomato
5. Kunzum Travel Café. Hauz Khas Village, Delhi
HKV has a lot to offer. With a bunch of loud, in your face cafes, there's a high chance you might miss this gem of a place. The moment you enter it, you will realize that its been done up with a lot of care. It's a nice, cozy joint that offers fellow travel and photography enthusiasts a haven to chill. There's no food here, but they have a policy where you can have an assortment of beverages and 'Pay What You Like.' What a novel idea, right?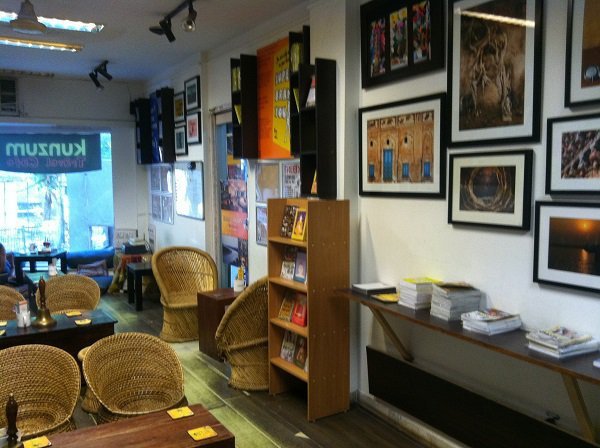 Source: Zomato
6. Another Fine Day, DLF Phase V, Gurgaon
Its exposed brick interiors are bound to make your date special! Everything about this place is so warm and homely. The bright cushions thrown across the leather seating booths make for a very comfortable set up. Apart from great cups of cappuccino and frappes, this cafe offers an extensive variety of books and games that will keep you and your date busy for hours!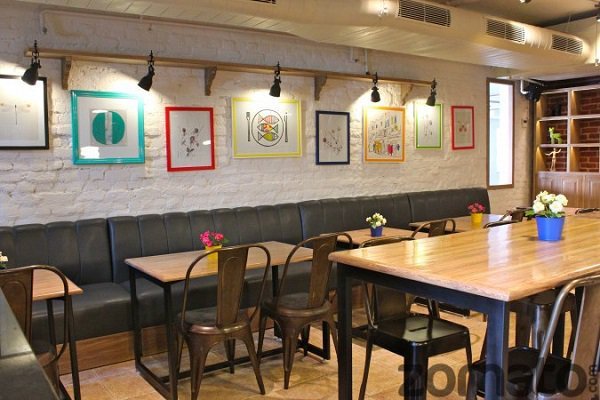 Source: Zomato
7. Sakley's The Mountain Cafe, Galleria, Gurgaon
The cafe in itself might be small and adorable but don't let that give you the wrong impression. They are very, and I mean, VERY serious about their food and that's why their portions are large and generous. The ambience makes you feel like you are sitting in a cafe up in the hills and so do their large portions of delicious comfort food.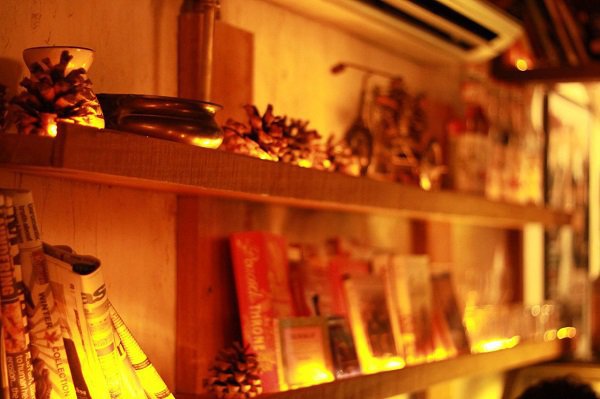 Source: Zomato
8. Di Ghent Café, Cross Point Mall, Gurgaon
Don't get thrown off with the fact that this cafe is located inside a mall. Once you make your way through the entrance, you will realize why this is a part of the list. Best known for its breakfast menu and coffee, Di Ghent Cafe is a refreshing change to the otherwise run-of-the-mill restaurants in Gurgaon. The interiors boast of rich wooden planks, exposed red and white brick walls and large bay windows.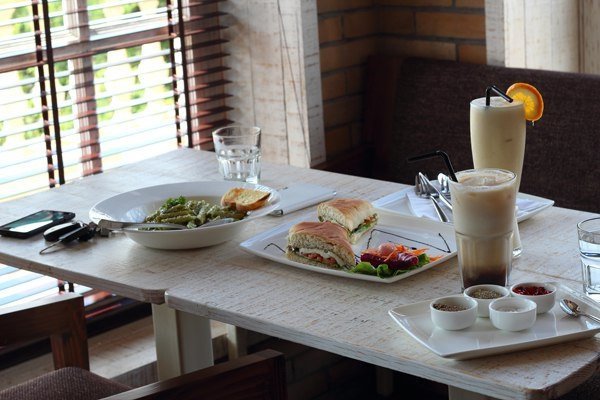 Source: Zomato
9. Roots - Café in The Park, Leisure Valley Gurgaon
This gem of a place is an anti-thesis to Gurgaon's 'concrete jungle' image. Situated in a park, Roots is an open shack that gives out great vibes. The outdoor setting is very comfortable and the shack itself is roomy and very airy. With stone and brick tables and trees growing in the middle of the sitting area, this tiny cafe boasts of an ambience that you won't get anywhere else.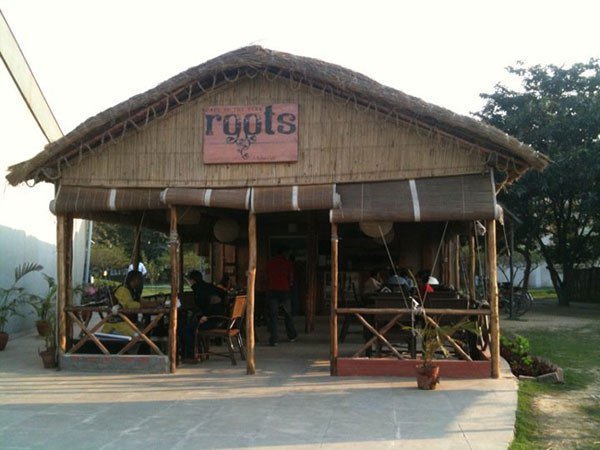 Source: Zomato
10. Cafe Wanderlust, Galleria, Gurgaon
Comfortable hammocks and hanging chairs situated in the middle of a room? What more do you need, right? Even though a hammock may not be the most appropriate choice of seating on a first date but a cafe that has something like that ought to be nice, right? Cafe Wanderlust has very artistic interiors. It's made comfortable with bean bags, easy chairs and a couple of swings!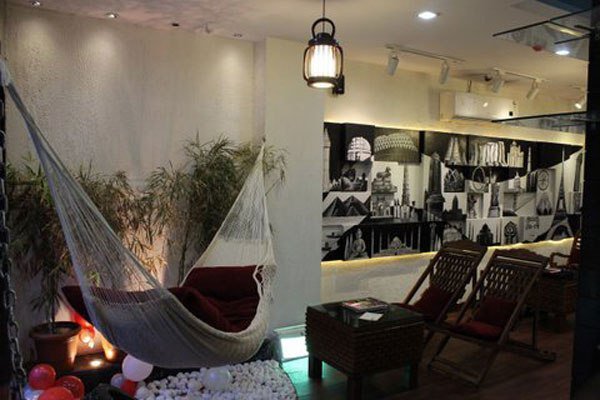 Source: Zomato
11. DYU Art Cafe, Koramangala, Bangalore
What do you get when you mix the love for art with rounds of tasty coffee? This quaint cafe. DYU is like a mini art museum which houses local art from around the city. It's spacious, allowing visitors to view the art while enjoying a cuppa along with some delicious sandwiches. Plan a date here and you will never run out of things to talk about!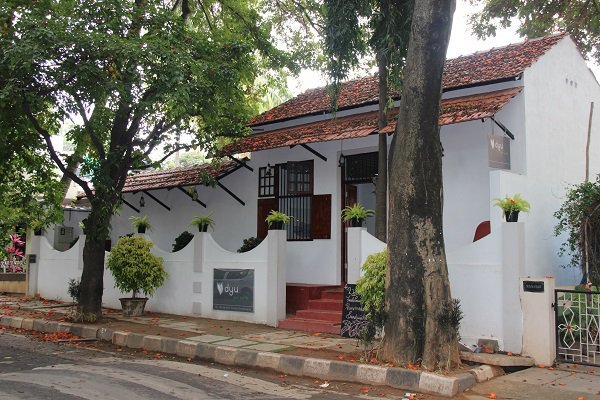 Source: Zomato
12. Courtyard Cafe, Shanti Nagar, Bangalore
This is by far the best place for alfresco dining in Bangalore. Adorned with colourful floating umbrellas, a white swing, a pool table and hanging paper lamps, Courtyard Cafe is simply beautiful. The entire place is built around freshly planted grass and magnificent trees. Whether you decide to go during the day or towards the evening, this cafe is sure to make you and your date very happy.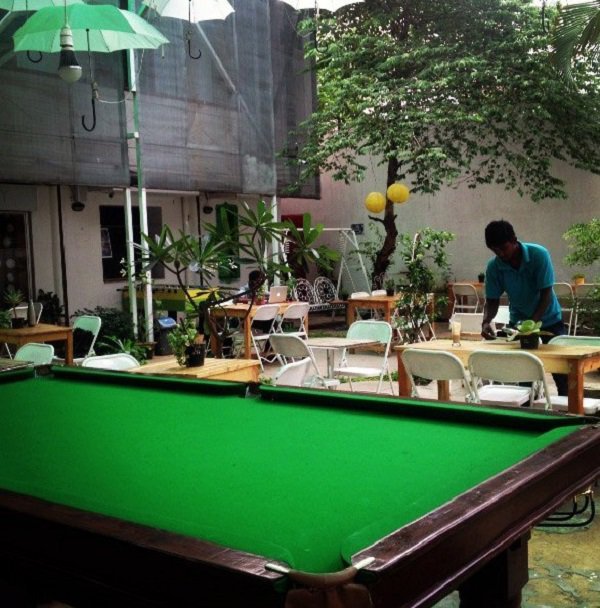 Source: Zomato
13. Hole in The Wall, Koramangala, Bangalore
This is one of those no fuss type of cafes. Serving good old comfort food, Hole in The Wall aims to delight its visitors by keeping it simple and focusing on what's important; the food. The entire cafe has a very homely feel to it, thanks to its excellently curated furniture.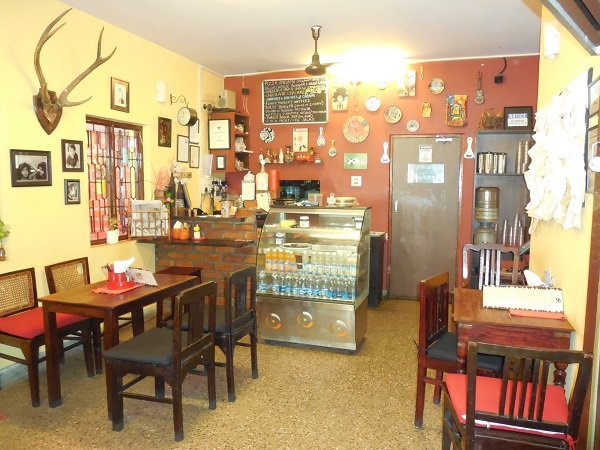 Source: Zomato
14. Socie-tea, Indiranagar, Bangalore
Simply put, this is every tea lover's haven! With a variety of teas and delicious treats, this cafe is ideal for that first date. The cafe has colourful walls that are decorated with an array of beautiful paintings. The fact that it's a house floor converted into a cafe is the reason why the entire place has a very homely feel to it.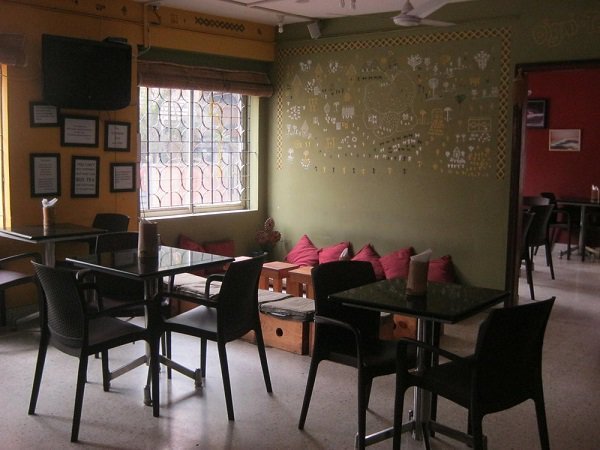 Source: Zomato
15. Green Theory, Residency Road, Bangalore
In a word, Green Theory is best described as "romantic." It is made in such a way that the visitors feel like they are sitting in the middle of a garden. With thick, green trees and plants all around, this cafe is every nature lover's dream spot. With roomy umbrellas shading the entire place, Green Theory serves some of the best vegetarian food in the city.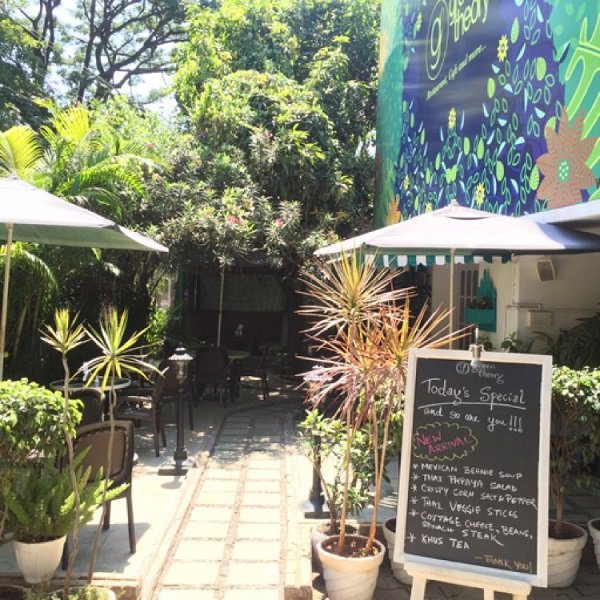 Source: Zomato
16. Lake View Café, Powai, Mumbai
If you want to remember your first date as being classy and elegant then this is the place. As the name suggests, the restaurant gives a beautiful view of the Powai Lake. It's quiet, secluded and away from the hustle bustle of the city. Therefore, it makes for the perfect date location. Head here on a Sunday for the brunch or just try the regular buffet if you are going on any other day.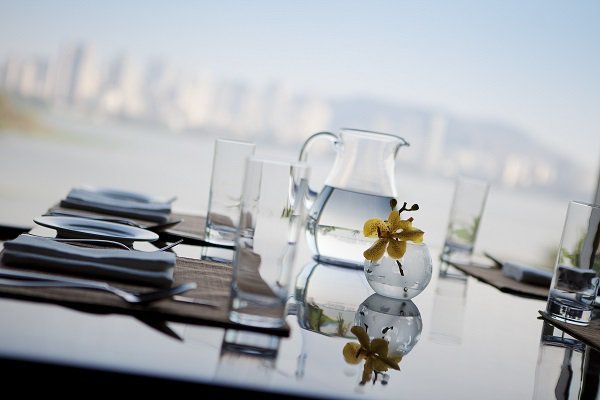 Source: Zomato
17. The Pantry, Fort, Mumbai
The Pantry has a very celebratory, warm and happy vibe to it. It's an all-day bakery that whips up some of the best breakfast dishes and coffee in the city. It even has a great variety of food for vegans! Located at one corner of the Fort, the Pantry is perfect for making a good impression on your date.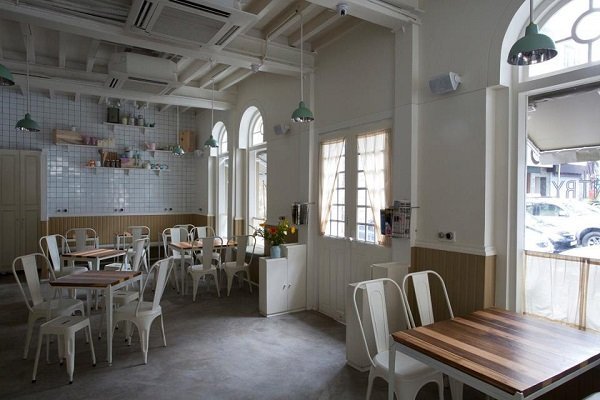 Source: Zomato
18. Leaping Windows, Andheri West, Mumbai
With an expansive reading room decorated with floor cushions and a large outdoor sitting area, the Leaping Windows is simply fantastic. The large glass windows, the wooden floors, and the spiral staircase gives this cafe a very hep vibe. The interiors have been painted in a riot of colors, making it look bright and happy.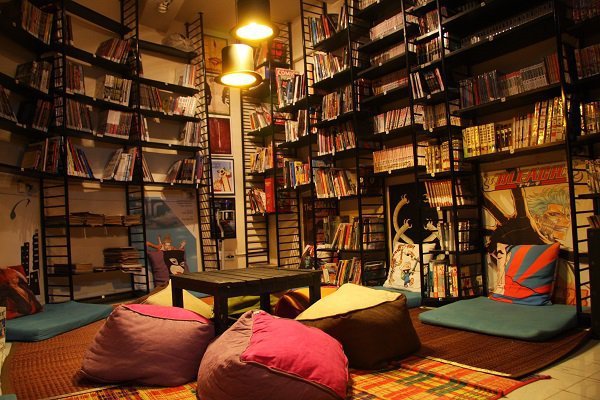 Source: Zomato
19. Kala Ghoda Café, Fort, Mumbai
Nestled in a small bylane, opposite La Foile, lies this quaint, cute little cafe boasting of one of the finest waffles Mumbai has to offer. With freshly baked goodies and light bites, it's the best place to get conversations rolling over countless cups of freshly brewed coffee.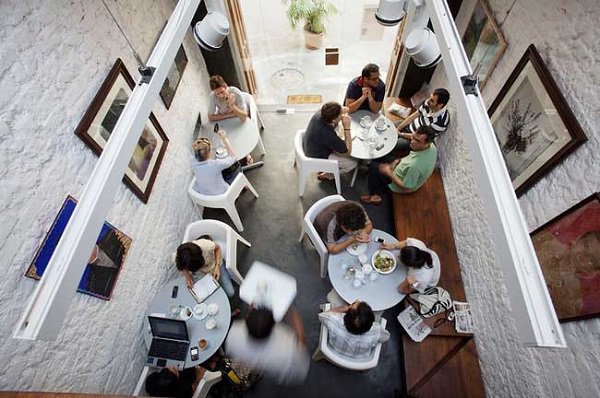 Source: Zomato
20. Pali Village Cafe, Pali Hill, Mumbai
Even though this cafe is located on one of the busiest streets of Mumbai, Pali Village Cafe is one hell of a romantic place. Once you enter its premises, you are welcomed with large bay windows that fill the entire restaurant with shimmering natural light. The best part about this place is that any couple can book private sections in the restaurant. So if you are looking for some seclusion on your first date, this is the place for you!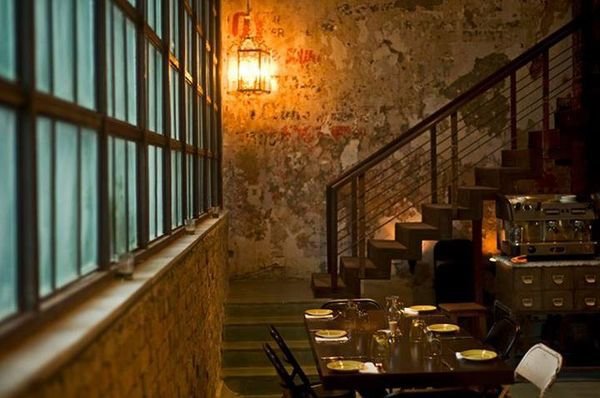 Source: Zomato
Okay, so it's time to tick off items from the first date checklist.
1. Picked out a nice place? - Check
2. Excitement? - Check
3. The perfect outfit? - Chumbak!